Visual senior Isabella Pezzulo chosen as a 2014 U.S. Presidential Scholar of Arts
Hang on for a minute...we're trying to find some more stories you might like.
Visual senior Isabella Pezzulo received the prestigious National Presidential Scholar of the Arts award, gaining the opportunity to have her artwork displayed in The Smithsonian Museum along with meeting the President of the United States.
"I was honestly pretty blown away," Pezzulo said in response to receiving the award. "I've had a lot of success this year so I didn't think I would get more, it was a mixture of disbelief and excitement."
The National Presidential Scholar of the Arts award is given to a select number of outstanding students who exemplify extraordinary achievement in not only their art but also have a strong GPA, and receives recommendations from their teachers. Every year there are about three million graduating seniors in the nation and only 141 winners of the award, only 20 of these being artists. Being nominated by YoungArts [a foundation that recognizes and provides students with scholarships] is the only way to receive the award.  When given this award, the student's art is showcased at the John F. Kennedy Center for the Performing Arts and at The Smithsonian Institute in Washington, DC. It is the highest award that can be given to any graduating high school senior artist.
"I get to meet the president, go to a lot of fancy award ceremonies and have my work shown at The Smithsonian," Pezzulo said.
She [Pezzulo] also received first place in the Pathfinder category of art. Winning this award gave her a chance to have her work displayed in the Norton Museum as a temporary installation along with a scholarship. The piece of art that won the award was a site-specific piece of art that incorporated video and other physical aspects, meant to hang in a specific location.
There was a lot of preparation that went into Pezzulo's Pathfinder and YoungArts applications, making sure she was ready for her interview and had every piece of work she needed to optimize the chances of success.
"I had a lot of help from the teachers in the art department, like Mr. Stodelak. It was a long process, a lot of mock interviews and encouragement," Pezzulo said. 
 Throughout her time at Dreyfoos, Pezzulo has had the opportunity to develop as an artist and make it [art] her central focus.
 "Over a period of four years, I have come into myself as an artist, I've had incredible amounts of support here which has helped me flourish as an artist," Pezzulo said. "My [art] inspiration is kind of just living, I am a vegan, enjoy hiking and nature; I use my experiences along with being in nature to fuel my art."
On June 22, the scholars will attend an award ceremony in Washington, DC receiving a Presidential Scholar Medallion and then each of the arts scholars will then participate in a "Salute to the U.S. Presidential Scholars" performance on June 23, and on June 24 the exhibition of films, written works and visual art will open at The Smithsonian, remaining on display until August 7.
About the Writer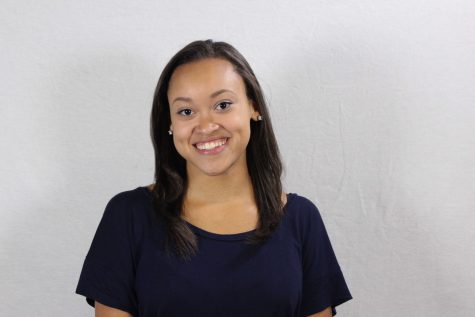 Michelle Birch, Editor-In-Chief
Communications senior Michelle Birch is a Co-Editor-in-Chief of The Muse. She enjoys writing and loves contributing to the production of the publication...