5 Days of Healthy Recipes
One of the hardest parts of trying to eat healthy is dealing with cooking on a school schedule. Lifestyle bloggers create countless intimidating recipes filled to the brim with healthy fats and complex carbohydrates that may take an hour or more to create yet, at the end of the day, you still have to be at the train by 7:15 a.m.
However, eating healthy is not as difficult as it may seem. It may seem intimidating, but it's achievable for any student. Here is a school week's worth of quick, healthy recipes each under 20 minutes of preparation time.
Toasted bagel with Cream cheese, Spinach, and Turkey Cold-cuts.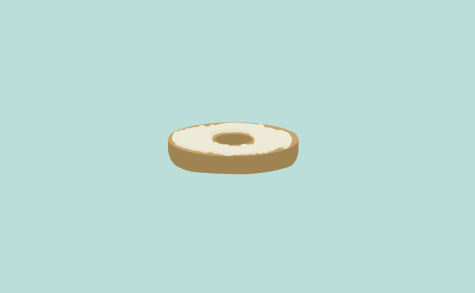 This recipe is pretty self explanatory. Toast a bagel of your choosing and add cream cheese, turkey deli meat, and spinach. This unusual combination will spice up your normal peanut butter and jelly, all while filling you with important nutrients. Depending on how quickly you do it, it should take around three minutes.
Tomato Stuffed with Tuna
These are pretty to look at and pretty delicious to eat; simply cut a thin slice of tomato then scoop out the pulp. Continue by adding in some tuna salad, made with canned tuna and mayonnaise. This recipe may take closer to 15 minutes, but is still undeniably a simple recipe many can do.
Literally Any Salad
Salads are a dish seldom prepared but definitely healthy and easier to make than one might think. A salad can be assembled based solely on things you have in the house, including vegetables, eggs, and a protein . Simply take a premade lettuce pack and chop some vegetables, or fruit. You don't even need a fancy dressing, olive oil and salt will do. Believe it or not, you can achieve a decent, healthy, salad with leftovers in under 10 minutes.
Literally Any Egg Dish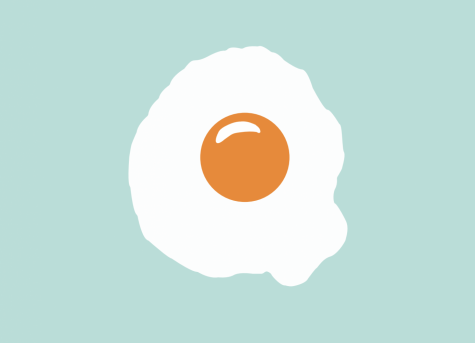 Breakfast for lunch anyone? Omelets and scrambled eggs are truly a staple breakfast food, but at the end of the day they're incredibly healthy and take maybe five minutes. Go scrambled, or make an omelet filled with meat and vegetables. Or, if you have a bit more time, make a frittata; add some herbs and spices to make it more delicious.
An outfit of this is the soft boiled eggs or hard boiled eggs, a personal favorite of mine. This is definitely the easiest lunch idea on the list. Put an egg in a pot of water, turn the heat on high,and wait for the water to boil. After the egg begins to boil, turn the heat on medium and cook the egg. Three minutes makes a soft boiled egg, 10 minutes makes a hard boiled egg. When those 3-10 minutes pass, immediately put the egg in ice cold water, peel the egg, and place it in a heated thermos.
Yogurt
You can place yogurt in thermos to take it to go and keep it cool. To add sweetness, put in natural sugars like fruits or granola. Natural sugars contain fructose, antioxidants, vitamins, fiber, and other nutrients. If you have chia seeds lying around add those because they are packed with Omega-3 fatty acids and other proteins.
These are some very simple ideas for a week of easy, healthy eating for highschool students. Skip that 30 minute lunch line with a 15 minute recipe crafted at home. However, when it comes to eating healthy it's all about being creative with the ingredients around you to create something fresh and delicious.
Your donation will support the student journalists of Dreyfoos School of the Arts. Your contribution will allow us to purchase equipment and cover our annual website hosting costs.
About the Writer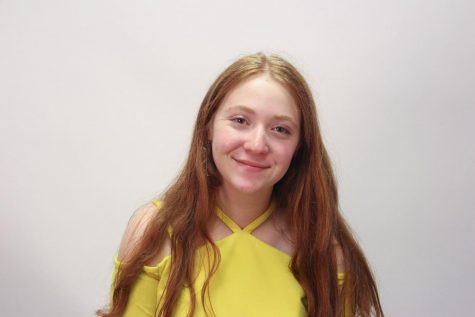 Mira Rudensky, Features Staffer
Mira Rudensky is a Communications sophomore who realized she enjoyed journalism after briefly studying it freshman year. She enjoys scuba-diving,...