'PANIC BUYING' HITS STORES' SHELVES HARD AND RESIDENTS EVEN HARDER
When schools in Palm Beach County closed on March 13, communications sophomore Alyssa Jean-Louis didn't think that she'd be sharing space with 15 boxes of water, all stacked on top of each other in her home.  
Eight bags of bread graze the edges of the cabinet. Mountains of frozen vegetables, ice cream, and chicken fill her freezer to the brim as the Jean-Louis household prepares for the long weeks ahead. With basic resources like toilet paper and meat leaving shelves at grocery stores, the need for supplies often eclipses available stock. 
"The pasta? Gone," Jean-Louis said about her recent trip to Walmart.  "Canned food is gone. Almost all of the meat is gone. But when you look in the other aisles, [the other food] is still there. It's not like there's a shortage of any food; it's just specific materials." 
Because of her family's mass purchase of food, Jean-Louis thinks that she has enough resources to spend the "shelter-in-place" period with, but she feels that, for others, this could bring unintended consequences. 
"I think this would be a bigger problem for people whose parents … didn't get a chance to go out and buy stuff before everything got crazy," Jean-Louis said. "In order to stop the virus from spreading, everybody needs to be doing their part, and if some people can't because they cant get access to [certain] items, then it's not helping anybody."
In contrast, vocal sophomore Whitney Hoang and her family have chosen not to stockpile up on resources and will ride out the period with what they have for now.
"[Unlike a natural disaster], this is just a virus that you don't know for sure will definitely affect you," Hoang said. "I don't understand why you would feel the need to stock up on toilet paper. Just buy it in normal quantities, be clean, and keep your distance from people."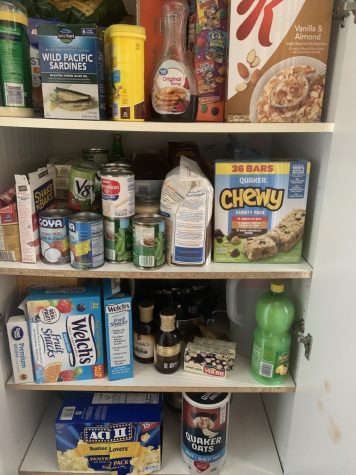 Vocal senior Ben Myers is a third-year worker at Publix, where, "suddenly," lines started going out the door and higher demands for items in stock started piling up. He noticed this when instead of normally paging the intercom to notify staff of a delivery in the back, they had to call the manager because customers were "flocking" to get those deliveries. 
"I would describe [Publix's ambience now] as pretty much our normal atmosphere but multiplied by 30," Myers said. "I think people are having a mass hysteria right now. They're stocking up on food in preparation for a lock down. That whole mindset where people are desperate for the products they can't get has created a bit of a high intensity situation."
Recently, the Publix he's been working at has been getting questions about programs for senior citizens, who may need assistance with food and meal planning. Although his Publix doesn't offer any of those programs, InstaCart, an associated delivery service, delivers to anyone who orders through them. 
"The problem with InstaCart is that a lot of people are having the same mindset of wanting to buy groceries and have them delivered to them," Myers said. "It's been creating a backlog."
Myers predicts that the stock will replenish itself in the long run but still thinks that an overflow of shoppers mixed with limited deliveries will not bode well for the time being. 
"When people stock up in mass quantities, it leaves nothing for other people," Hoang said, "especially the poor, who can't just spend all their money on things that should be easy to access." 
For more student resources for those affected by the shut down, visit the links below.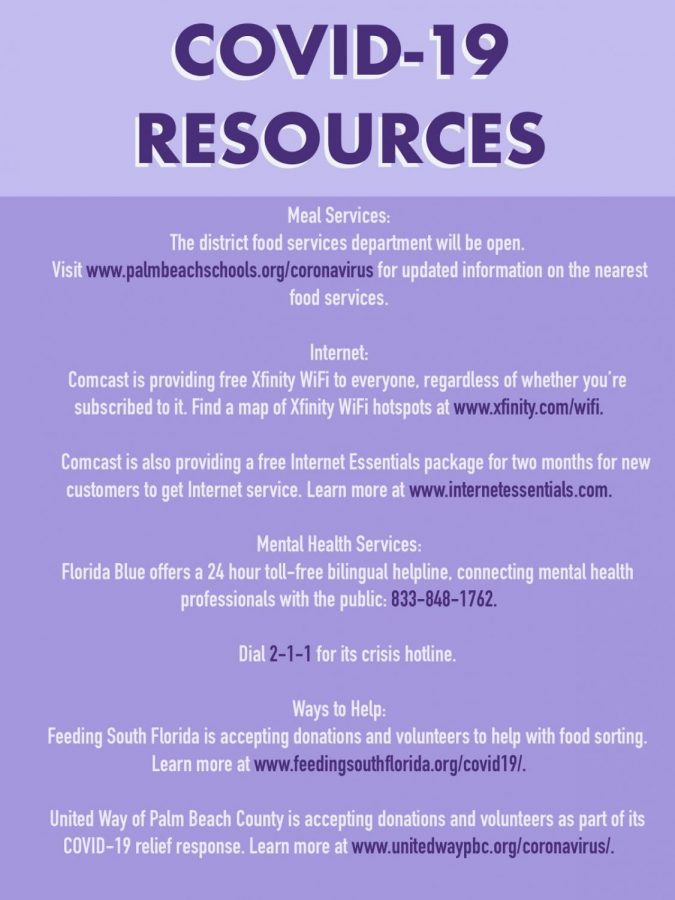 About the Writer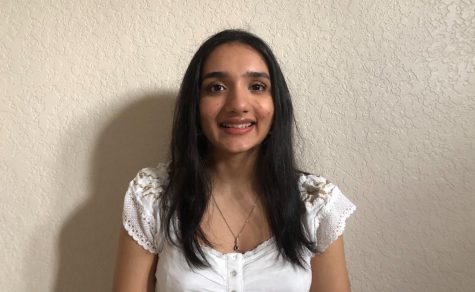 Shreya Srinivasan, Content Team Editor
Shreya Srinivasan is a second-year staffer and a content team editor on The Muse. She is a big believer in the cathartic nature of art and believes everyone...