COVID-19 Offers a Glimpse at a Pollution-Free Future
In the aftermath of cancelled flights and a social distancing policy that keeps cars off roadways, worldwide carbon emissions have dropped nearly 4%. The "stay-at-home" policies being issued to halt the spread of the coronavirus have slashed carbon emissions and greenhouse gasses worldwide. Dreyfoos students are noticing the changes from their own homes. 
"Since the beginning of quarantine, it feels like the sky has been crystal clear," digital sophomore Grace Stalcup said. "The air feels cleaner and I've started to work outside just to get out and experience the breeze."
Others reminisce about times before quarantine, and how life might be different now.  
"Every day feels like a beach day now." Communications Junior Liam Quintana said. "It just seems like it's been extra sunny with no clouds in the sky. It makes me miss being able to go outside."
However, by the time social distancing ends, positive environmental changes will likely return to former levels. 
"I won't be celebrating if emissions go down a percent or two because of the coronavirus," said Rob Jackson, an environmental scientist at Stanford University who chairs the Global Carbon Project, when he was asked about the influence of coronavirus on the environment. "We need sustained declines. Not an anomalous year below average."
Other professionals are offering other solutions in terms of what is to come post-coronavirus. "When economic stimulus packages composed of infrastructure are designed, there is a real opportunity to meet that demand with green packages of renewable energy investments, smart buildings, green and public transport, etc."Said United Nations Environmental Chief Inger Andersen in her first-person article about the coronavirus' effect on the worldwide environment and economy.
Other experts and activists believe that the only way long-term environmental sustainability is possible, is if we lessen the severity of our economic activity on the environment.
"I am not an expert, but I don't think it is possible to sustain the positive impacts that stay at home orders have had on our environment." Wrote Ms. Garcia in an email. Ms. Garcia, the TV production teacher, was one of the driving forces in helping Dreyfoos get green certified. "I think the best thing we can do is learn from this and be conscious of the negative impact that we have on the environment.We need to think about how we can continue to wreck less havoc after the stay at home orders have been lifting (I.E. ride a bike instead of driving a car, eating less meat, buying used, etc.)."
Your donation will support the student journalists of Dreyfoos School of the Arts. Your contribution will allow us to purchase equipment and cover our annual website hosting costs.
About the Writer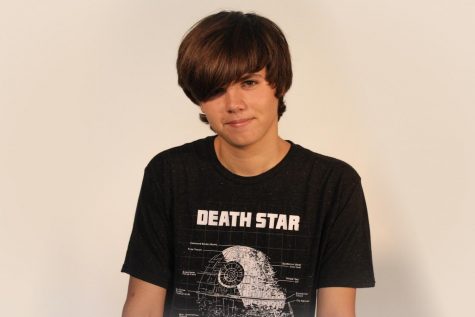 Jakob Leser, Business Staffer
Jakob Leser is a first-year business staffer on The Muse. Jakob is driven to be the best he can be in all aspects, even if it means wasting an entire summer...