In a World After COVID- 19
Students look forward to life after lockdown
What are you most looking forward to post-COVID?
Sorry, there was an error loading this poll.
Today's most ingrained practices — social distancing, elbow high-fives, and masked smiles — will one day be relics of the past. With increasing vaccine availability and rapid testing, hope for a healthier future filled with regular social interactions is on the horizon, and students are beginning to plan their lives post-COVID.
What's the first thing you plan to do post-COVID?
Theatre junior Daniel Reiter:
"Once we're post-COVID I want to travel and make up for the trips [I] missed. I'm also looking forward to making up events with my grandparents that we couldn't do together, like Thanksgiving and birthdays. Prior to COVID, I was lucky enough to see my grandparents multiple times a week. Although I want to see them very badly now, their safety is the most important thing to me. Instead of seeing them in person, I now call my grandparents multiple times a day. It definitely isn't the same, but it will have to make do until it is safe to be with them."
Communications freshman Sofia Hennessey-Correa:
"What I plan to do after the pandemic is definitely go visit my grandparents, aunts, and uncles I have not seen in a while because of the pandemic. I have some family members in Colombia [who] I don't see often, [as well as] family in Gainesville and Miami. We do visit my grandmother in Miami, but because of the pandemic, it's just been a little more limited and less frequent. I'm going to go visit her after the pandemic."
Dance junior Savanna Bourque:
"I am looking forward to being able to sleep over at my grandparents' house, and hang out with them without having the constant fear of putting them in danger."
Communications junior Tyler Backus:
"I would like to go to the movie theater with my friends because I have not been in a long time and haven't [been able] to see my friends. I would also like to go with [my] mom because that is one of our main ways of bonding that we lost with COVID."
Vocal sophomore Sophie Michaelis:
"The first thing I would do when the pandemic is over is have my Sweet 16. I wasn't able to do it during COVID at the time of my birthday, but as things get better, I look forward to gathering with my friends and celebrating."
Strings sophomore Sofia Plaza:
"Instead of a party for my quinceañera last year, my family planned to travel to Spain. Unfortunately, the pandemic placed a damper on this plan. As soon as it's all over, I can't wait to celebrate by traveling."
Digital media senior Sam Lorelli:
"I would like to travel like I did before. Whether it's in-state or out, traveling is a big part of my artmaking. I haven't felt connected with my art since I haven't been able to travel and make memories of the photographed scenes I used to be able to visit before."
Visual sophomore Aurora Harvel-Dillon:
"I look forward to traveling to the Bahamas after the pandemic. Currently, the safety precautions have made traveling tedious, so after COVID I am excited to visit again."
Communications freshman Ruth Weisberg:
"I look forward to safely going to summer camp in Maine without worrying about getting infected or following guidelines. My friends come from all across the country and world, and I really can't wait to see them again. I hope we can get off the bus and run and hug our friends without worrying about being infected."
Digital media junior Natalie Macadar:
"I'm excited to be able to go to events again. Whether it be an art exhibit, an open mic, or a skate meetup. I miss meeting new people and having fun with them."
Theatre junior Grace Trainor:
"I can't wait to go to concerts again. I miss the collaboration and intimacy that live art creates. It's a unique catharsis for both the artist and the audience."
Your donation will support the student journalists of Dreyfoos School of the Arts. Your contribution will allow us to purchase equipment and cover our annual website hosting costs.
About the Writers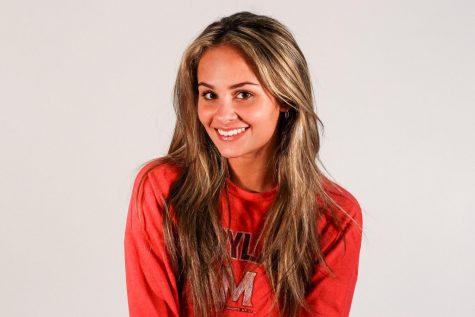 Sam Cohen, Content Team Editor
Sam Cohen is a third-year staffer and second-year content team editor on The Muse. Along with her passion for journalism, she enjoys playing soccer and...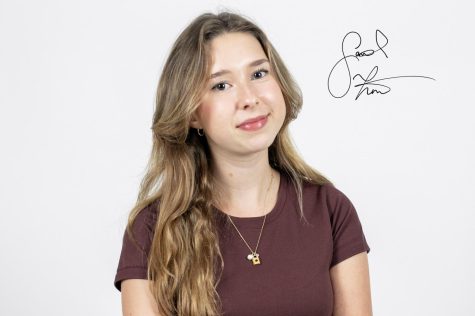 Sandra Nemes, Coverage Staffer
Sandra Nemes is a third-year staffer and coverage staffer on The Muse. She loves discovering new music, reading, participating in debate, and playing tennis....