BREAKING: SCHOOL CLOSED NEXT WEEK DUE TO COVID-19
The School District of Palm Beach County announced today that school will be closed next week to limit the spread of COVID-19. Two COVID-19 cases have been reported in Palm Beach County. 
"This is the time when we can contain the virus through social distancing," communications teacher Brittany Rigdon said.
The SAT test is still scheduled for tomorrow. Voting will occur on Tuesday at Palm Beach County schools as planned.
Teachers will not return to school during this time; however, all 12-month employees will continue to work, and school district offices will remain open.
School may resume March 30 after spring break; however, school could be closed for longer depending on how the school district decides to move forward. Statewide, today was the largest single-day jump in COVID-19 cases, with 17 new cases announced in Florida. Forty-two Florida residents have contracted COVID-19 and two have died.
"You don't want to wait until the last minute. If someone comes in sick, then it's already too late," theatre senior Dylan Lugosi said. "The spreading has already begun, but if we close down prior to someone getting sick I think we can stop the spread and contain it a little bit more … We will get back out on top. We just need to work together as a community."
There may be more than 42 cases in Florida. The Florida Department of Health has only conducted 360 COVID-19 tests, significantly fewer than the 140,000 tests South Korea has conducted. A shortage of testing kits has fueled the relative lack of testing in the United States.
School administrators are working to arrange meals next week for students who depend on school breakfast and lunch. Moreover, the district has suggested that it will soon implement online classes.
"
We need to continue practicing social distancing, wash our hands, and care about one another. And most importantly, just be safe during this time off."
— Dr. Atherley
"District administrators have an infectious disease response plan in place to ensure that learning continues in the remote chance that our normal operations are disrupted by an outbreak," school district superintendent Dr. Donald Fennoy said.
Teachers are making plans for how they will implement online classes. 
"We can use a lot of online programs; the issue is if kids don't have access at home, but you can stream live from YouTube," social studies teacher Sarah Ray said. "There is also a platform called Zoom that [allows you] to hold virtual classes. I believe that students will still have AP testing, so they need programs like these to help them." 
Some students are concerned that they will not be able to learn from online classes.
"I need human interaction when I'm learning, especially if I don't understand anything and there's a disconnect when I'm looking at the screen," visual junior Perry Heard said.
Others are confident online classes would be effective.
"I think online school would be able to be done because we already do a lot of our schooling on Google Classroom and other such websites," communications senior Heather Rollins said. "The main concern would be cheating and getting extra, unfair help from home, but I think that's going to happen no matter what the district decides. The biggest problem would be AP and AICE exams, but since those are in May, hopefully, everything will have died down by then and we can still take those as scheduled."
Pres. Donald Trump has declared a national emergency to bolster funding for fighting COVID-19.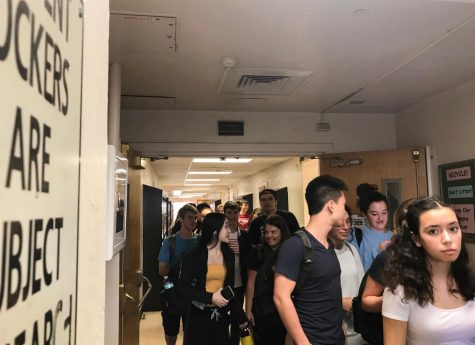 The World Health Organization recommends washing hands thoroughly and often to stop the spread of COVID-19, maintaining a three-foot distance from anyone who is sneezing, avoiding touching the face, covering mouths when sneezing, and seeking medical attention in the case of fever, cough, or difficulty breathing.  
"We need to continue practicing social distancing, wash our hands, and care about one another," Principal Susan Atherley said. "And most importantly, just be safe during this time off."
This is a developing story. Follow The Muse on social media for more updates.
About the Writer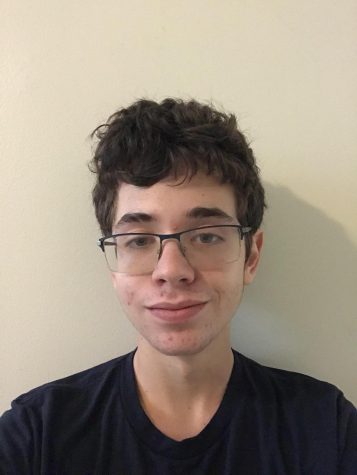 Asher Moss, Content Team Editor
Asher Moss is a third-year Content Team Editor. He loves politics and investigating important issues. Asher also enjoys cooking and makes a particularly...