IDEAL CHRISTMAS GIFT: DIVERSITY IN HOLIDAY MOVIES
With hot cocoa in one hand and a bowl of popcorn in the other, snuggling up on the couch to watch traditional holiday movie classics can be seen as some of the best times in the year. These films, however, usually only encompass Christmas-based movies, which brings to light the insufficient amount of other holiday-themed movies. If a viewer wants a good holiday movie that's strictly centered around the Jewish faith, there's only about eight selections to choose from, the majority being cartoons. Even more difficult to find is Kwanzaa-based movies, racking up to an estimated three movies. These numbers compared to over 100 christmas movies reflect the inequalities in the production of holiday films and television shows.
Some of the reasoning for the lack of these movies and television shows is because the existing ones barely portray these holidays. An example of this is the TV show, "Friends." While the Jewish holiday is brought up a handful of times throughout the series, the only true interaction was with the character Ross Geller, who dressed up as an armadillo to get his son to appreciate his two religions. At first, the display is overshadowed by another character, Chandler Bing, in a Santa suit, which serves as a painful metaphor for the holiday film industry. The movies that exist to represent Hanukkah have often been faced with backlash over the poor attempts made. In Adam Sandler's "Eight Crazy Nights," many critics claimed it was portraying a negative narrative of Jewish people, as the character was often intoxicated and had a tendency to destroy public property.
In Kwanzaa's case, the most well-known lighthearted selections are from television shows such as "Rugrats" or "Everybody Hates Chris." Even then, the episodes are short-lived and reflect only a fraction of the holiday itself. Most movies about Kwanzaa are strictly documentary style, which might not be the go-to selection around the holidays, especially for families.
Despite the lack of movies and television shows, there are always a couple that non-Christmas celebrators can seek enjoyment in. While recognizing that these films may not be one's personal taste, this is just an insight to the problems that face Hollywood. Compiled in a list are some of the top Jewish and Kwanzaa movies that celebrate diversity, and can potentially become one's own traditional holiday movie favorite.
The Proud Family – "Seven Days of Kwanzaa"

Photo Courtesy of Columbia Pictures



Everybody Hates Chris- "Everybody Hates Kwanzaa"

Photo Courtesy of The CW


"Everybody Hates Kwanza "— Pictured (L-R) Jeris Lee Poindexter as Kill Moves, Tyler James Williams as Chris and Phylicia Rashad as Kathleen Deveraux in EVERYBODY HATES CHRIS on The CW. Photo: Vivian Zink/ The CW @ 2007 The CW Network LLC All right reserved

Rugrats – "A Rugrats Kwanzaa" & "A Rugrats Chanukah"

Photo Courtesy of Nickelodeon


tv – Rugrats (Channukah episode)

"An American Tail"

Photo Courtesy of Universal Pictures



"Switchmas"

Photo Courtesy of Laurie Clark



About the Writer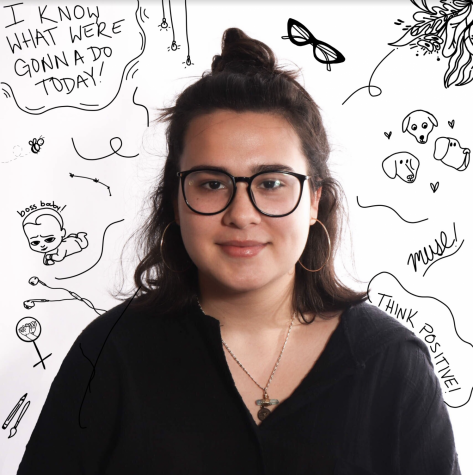 Chloe Girod, Editor-in-Chief
Chloe Girod is a third-year staffer as well as the Editor-in-Chief of The Muse. She thrives off validation and can often be an absolute fool when stressed,...