STUDENT PICK THE TOP MOVIES AND TV SHOWS YOU NEED TO SEE
As students have adjusted to distance learning, many have found themselves with more time on their hands to catch up on the latest movies and television shows. In fact, 94 percent of students that responded to a social media poll admit to having watched or read more content since schools have closed due to the spread of COVID-19. The Muse has compiled a list of trending content from the last three months that students would recommend to their peers.
"
This whole quarantine has been like a juice cleanse for the mind. I think movies and TV shows allow you to live the lives of characters without doing it yourself. With all this free time, I have been able to take advantage of streaming services. I have created a blog for others where I share my thoughts and recommendations. I call it 'The Betz Breakdown. "
— theatre junior Izzy Betts
"
I have a lot more time to watch movies and TV shows. Flexible class schedules and platforms like Netflix Party let me watch movies with my friends. Afterward, we can have discussions, identify themes, and share our ideas."
— communications junior Zoe Goldenfarb
"
Quarantine has really given me a decent amount of time to watch lots of shows and movies. Before the pandemic, I was watching 'That '70s Show' and, after school let out, I had managed to binge-watch three whole seasons."
— theatre junior Mayah Bernstein
"
Before COVID-19, I used to put movies on in the background of my work. Now I pay attention to the way things are shot, watch older movies that are lesser-known, and watch movies that I wouldn't normally watch for artistic value."
— theatre freshman Graysen Willams
"
COVID-19 has definitely been a major reason why the amount of shows and movies I've watched has increased. Since I'm home all the time, my family and I do movie night every night and I binge TV shows whenever I get the chance."
— digital media sophomore Nicolette Carew
Trending Student Recommendations
All results are from a social media poll
TV SHOWS
"Tiger King" 

"Love is Blind"

"On My Block"

"All American"

"Criminal Minds"

"Grey's Anatomy"

"Ozark"

"The Circle"
MOVIES
"Perks of Being a Wallflower"

"Little Women"

"Where Hands Touch"

"Good Boys"

"Parasite"

"Lady Bird"

"Freaks"
About the Writer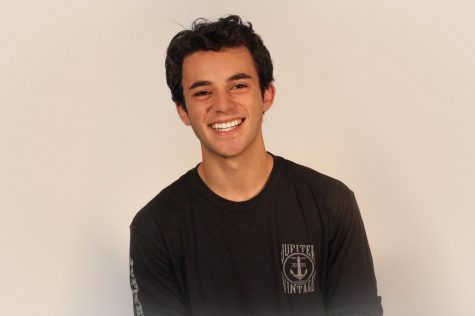 Adam Goldstick, Photo Editor
Communications junior Adam Goldstick is a second-year member of The Muse. For as long as he can remember, Adam has enjoyed telling stories, originally...