STAFF MEMBER'S REACTIONS TO PEP RALLY
There are pep rallies, and then there are Dreyfoos pep rallies. Known throughout Palm Beach County schools and on YouTube, the amount of effort and pride put into each Spirit Week event has become legendary. Three new staff members—social studies teacher David Pardo, Assistant Principal Teneisha Finney, and Assistant Principal Ron Lewis—experienced Spirit Week and Pep Rally for the first time this year, and all said that it was impressive, to say the least.
"The school that I originally came from would have [about] six pep rallies a year, but it wasn't as detailed," Ms. Finney said. "I saw the students working extremely hard on the different themes, dances, skits, and costumes from December or November until now. I thought it was amazing how the students worked really hard on it."
All three staff members attended Pep Rally, and Mr. Pardo was even part of the senior skit, starring as the main pirate. He felt that the entire week was valuable for students because it was a worthwhile endeavor outside of academics that focused on "strengthening school spirit."
"I was particularly impressed [by] how the seniors would cheer on the freshmen and vice versa, and I thought it was a good display of the unity in school," Mr. Pardo said.
The sense of community at Dreyfoos was put in the spotlight throughout Spirit Week and its activities, since students displayed "higher levels of school spirit" while participating.
"[In] your typical pep rally, there are games, and there might be a dance; there's some spirit.  But this was of all of that, multiplied by a lot," Mr. Lewis said. "It really exceeded my expectations."
The new staff members each mentioned that they were awed by the Pep Rally dance choreography. Ms. Finney, who watched some of the dance practices during her lunch duty in Building 4, pointed out the diversity that was present in the performances.
"What I noticed here was that everyone participated, and they didn't necessarily participate based on their art," Ms. Finney said. "You have students who aren't dancers who are dancing, and students who aren't singers singing, which made it more amazing because it wasn't just based on what you were accepted into Dreyfoos for."
As for next year, Ms. Finney hopes to see a teacher's dance routine or more ways for the staff to be involved in the week's events. Mr. Lewis was simply eager to see "more."
"What I'm really looking forward to is what the students do with their themes next year, and how they translate the themes into the various activities," Mr. Lewis said.
Along with the new staff came a new Spirit Week tradition: the lip dub. Many teachers watched the final product with their classes, and staff members viewed the video on their own as well.
"[I thought] the lip dub was really cool because it was all of the students coming together for one common goal," Ms. Finney said. "It wasn't divided by art or club or whatever; it was just a representation of the entire school."
Whereas some schools focus on the success of sports teams, Pep Rally has stood out for celebrating the school as a whole. Both returning and new staff members recognize the amount of time and effort that students and other faculty members invest into Spirit Week every year.
"It showed the pride in the school, and what I noticed so much about my experience so far is the genuine bonds the students have and how much outside time is put into it," Mr. Pardo said. "I have a couple of my students who participated in various activities, whether it be the dances, the skits, [or] the multicultural show. It was impressive to see the students so involved."
Your donation will support the student journalists of Dreyfoos School of the Arts. Your contribution will allow us to purchase equipment and cover our annual website hosting costs.
About the Writer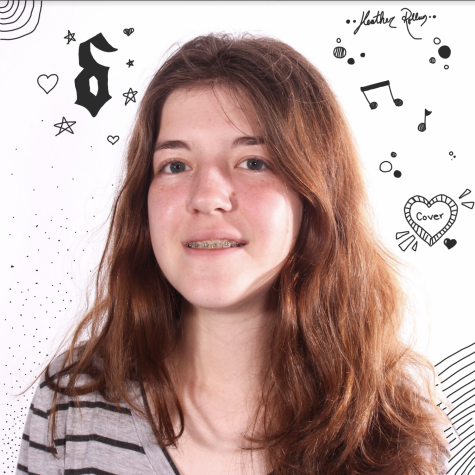 Heather Rollins, Cover Editor
Heather Rollins is the Co-Editor of the Cover section. She enjoys writing, filmmaking, and reading sci-fi and fantasy books. Cover section...