HOW TO PREPARE FOR SPIRIT WEEK
Spirit week is one of the most anticipated events at Dreyfoos, whether you're a freshman experiencing the excitement of your first high school pep rally or a senior savoring your last. Extensive planning goes into the dances, skits, and acts performed during Spirit Week, but creating outfits also takes a lot of effort. Putting together the best outfits can be a struggle, so below are a few ideas to help you succeed at dressing up for school spirit.
Thrifting
Thrifting is a great way to find unusual clothes for themes that may not apply to clothing in your own closet. Especially for Music Genre and Generation Day, students can find cheap, vintage clothing to piece together and create perfect outfits. Some good thrift stores include Goodwill, Plato's Closet, and World Thrift, which have locations scattered throughout Palm Beach.
Nearby Goodwill Locations:
4895 Okeechobee Blvd., West Palm Beach, FL 33417

6601 Forest Hill Blvd., Greenacres, FL 33413

4224 Northlake Blvd., Palm Beach Gardens, FL 33410

1280 W. Indiantown Rd., Jupiter, FL 33458

11427 W. Palmetto Park Rd., Boca Raton, FL 33428
Nearby Plato's Closet Locations:
123 S. State Road 7 #206, Wellington, FL 33414

2240 NW. 19th St. #1207, Boca Raton, FL 33431
Nearby Locations of Other Thrift Stores:
City Girl Consignment: 2900 S. Dixie Hwy., West Palm Beach, FL 33405

World Thrift: 2425 N. Dixie Hwy., Lake Worth, FL 33460

Salvation Army: 655 N. Military Trl., West Palm Beach, FL 33415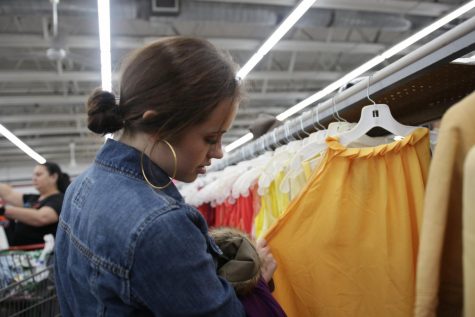 When thrifting, it's important to remember that not every store will have something you like and it takes patience to find the right pieces. However, there are some "hacks" to being successful at thrifting. Because many thrift stores typically don't accommodate refunds or exchanges, it's important to make sure that the clothes you purchase are in good condition. Thoroughly checking all clothing for any unwanted stains, missing buttons, loose threads, and other noticeable flaws can help you secure the perfect outfit.  Make sure to bring cash along with any credit or debit card since not all thrift shops accept debit or credit. Shopping on weekdays gives you a better chance at finding pieces that haven't been picked through yet. Keeping an eye out for things in specific colors will help in putting together outfits for Holiday and Spirit Day. Vintage, worn out clothes will be the most helpful for Generation Day and bright clothing with unique styles will be best for Music Genre Day and Class Clique Day.
Upcycling
If you want to save money, upcycling may be a better option for you. With a few household sewing supplies, you can take apart and put together some of your old clothes and hand-me-downs to create brand new outfits for Spirit Week. Sewing together different pieces of a shirt, cutting leggings to be tight shorts, and painting old shoes are examples of upcycling articles of clothing to match the themes throughout the week.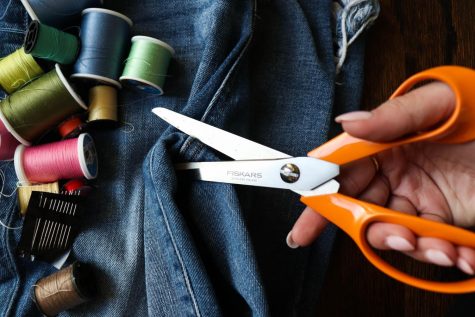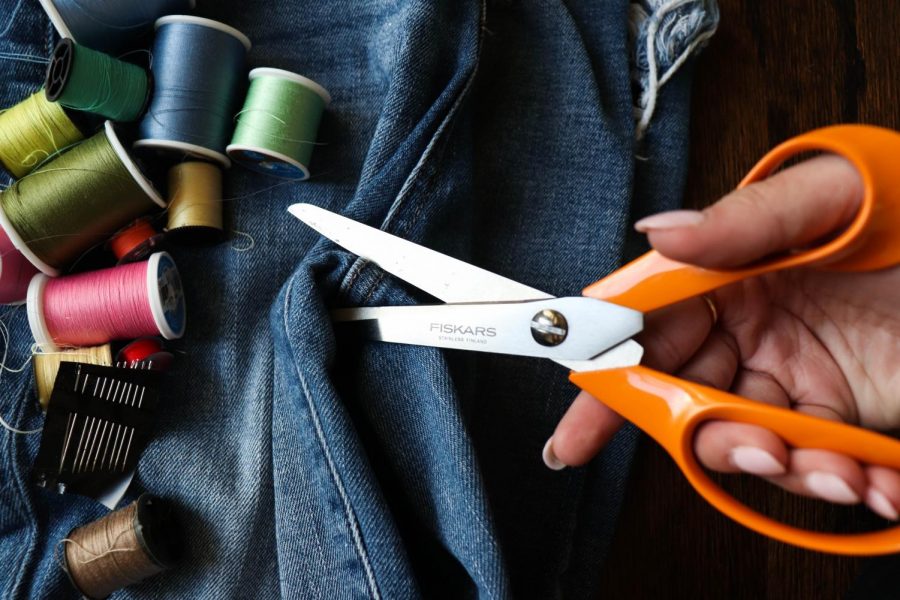 Reusing Clothes
If you don't have time to spare, reusing dresses, jackets, and jeans that you already have may be a more suitable choice. If you feel that your outfit is too bland or doesn't fit enough with the day's theme, don't be afraid to accessorize and add jewelry or a pair of glasses to your look. Even if you can't find items in your own closet for one of the days, you can borrow from a parent, sibling, or friend. It just takes some imagination and finding the right clothes in your closet.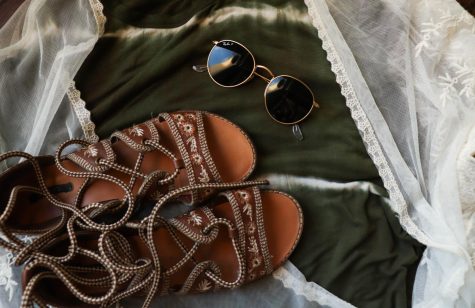 Pinterest Inspiration
Sometimes not knowing how to dress for a certain day can be the most difficult part of Spirit Week. Knowing what was worn in the '60s or what techno pop fashion looks like isn't common knowledge. However, there are many sources you can look to for inspiration. While searching "early 2000s fashion" on Google Images may help give you a vague idea of what to wear, other sites, like Pinterest, can provide more concrete inspiration. The SGA has a pinterest page for Spirit Week Inspiration, organized by the daily themes, and then by grade. You can scroll through the photos and use them to figure out what each theme looks like and what articles of clothing could be used for each Spirit Day. The link to the Pinterest page can be found below.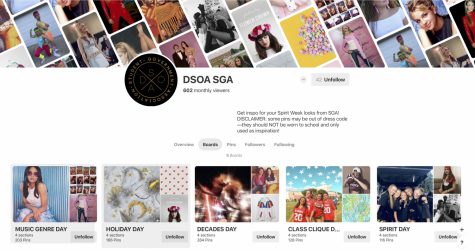 Pinterest Link: https://www.pinterest.com/sgadsoa/boards/
Your donation will support the student journalists of Dreyfoos School of the Arts. Your contribution will allow us to purchase equipment and cover our annual website hosting costs.
About the Writer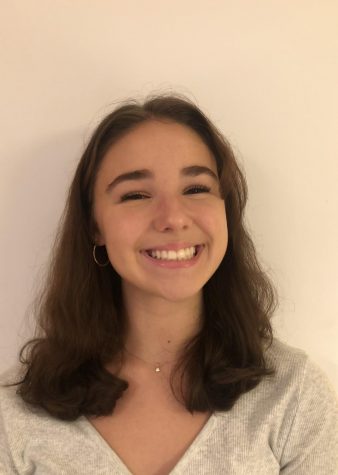 Sasha Smith, Coverage Editor
Sasha Smith is a third-year staffer and coverage editor on The Muse. Aside from randomly laughing at nothing every few minutes, she spends her free time...