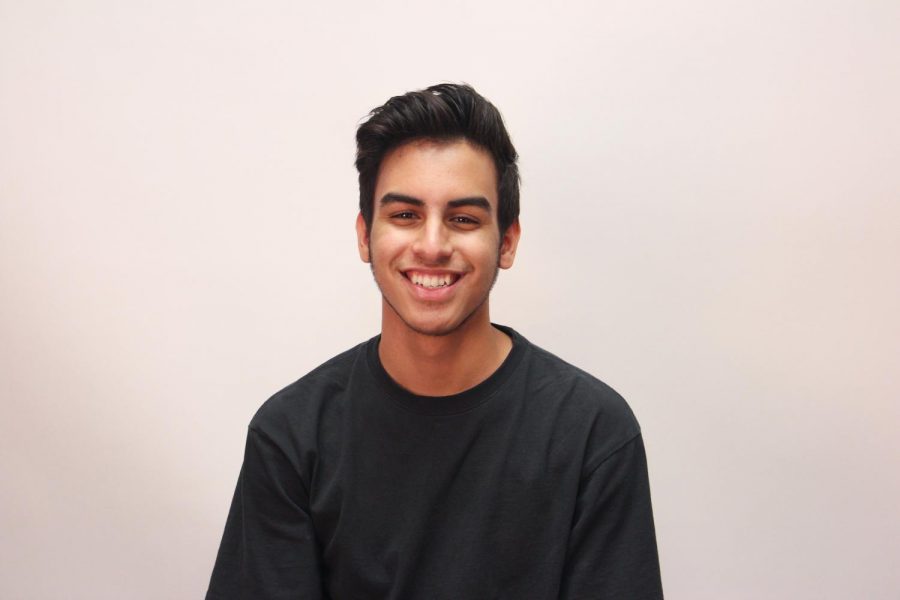 Communications senior Cody Baez is the Opinion Editor of
The Muse.
It is his third and final year on the publication and hopes to accomplish a lot throughout the year. He believes in the power of journalism and the great effects it has on society. He enjoys all aspects of Communications, but primarily focuses on journalism and TV Production. Outside of
The Muse,
he is very passionate about film and politics, and hopes to someday figure out what he wants to do with his life.
Cody Baez, Opinion Editor
Feb 05, 2018

SHOULD SENIORS ALWAYS WIN SPIRIT WEEK?

(Story)

Apr 08, 2017

Don't Let History Repeat Itself in the Middle East

(Story)

Feb 22, 2017

Staff Pick: Unbreakable

(Story)

Jan 27, 2017

Students Showcase Spirit at Pep Rally

(Story)

Dec 30, 2016

Movie Year in Review: 2016

(Story)

Nov 15, 2016

This Week on 'The Walking Dead:' 'Service'

(Story)

Nov 10, 2016

This Week on 'The Walking Dead:' 'The Cell'

(Story)

Oct 04, 2016

Campus clowning around is no laughing matter

(Story)

Sep 06, 2016

Suicide Squad Review

(Story)

Aug 09, 2016
Jul 01, 2016

This Week on 'Game of Thrones': 'Battle of the Bastards'

(Story)

Jun 16, 2016

This Week on 'Game of Thrones': 'No One'

(Story)

Jun 07, 2016

This Week on 'Game of Thrones': 'The Broken Man'

(Story)

May 24, 2016

This Week On 'Game of Thrones': 'The Door'

(Story)

May 19, 2016

This Week on 'Game of thrones:' 'Book of the Stranger'

(Story)

May 09, 2016

This Week on 'Game of Thrones:' 'Oathbreaker'

(Story)

May 03, 2016

This Week on 'Game of Thrones:' 'Home'

(Story)

Apr 19, 2016

Staff Pick: "Pulp Fiction"

(Story)

Apr 07, 2016

This Week on 'The Walking Dead:' 'Last Day on Earth'

(Story)

Mar 15, 2016

Stephen Anand wins Teacher of the Year Award

(Story)

Feb 25, 2016

Weighing in on the 2016 presidential primaries

(Story)

Jan 28, 2016

The Winehouse Foundation Visits Dreyfoos

(Story)

Dec 20, 2015

'Star Wars: The Force Awakens' Review

(Story)

Sep 27, 2015

67th Annual Emmy Awards

(Story)

Sep 20, 2015

Okeechobee To Be The New Coachella

(Story)

Sep 13, 2015

Straight Outta the Box Office

(Story)