My Sister and I
The other day, as I sat on my couch reading a book, I felt the first of what would be many tears roll down my cheek. It started slow, like any other major break down, until it became uncontrollable. It took me a few moments to realize the cause of my sadness. It is July, and I only have a month before my sister leaves for college.
You could say I owe my entire existence to my older sister, Brianna. My parents were always decided on having one kid, and were happy with their first 18-month-old daughter. However, that same 18-month-old was not happy with them. One day while living in a small apartment in New Jersey, my parents were surprised to hear talking coming from the bathroom. When they went in to check on my sister and her bath time experience, they watched as she held a conversation with an imaginary friend and agreed that she needed a sibling: enter Alana.
When I was first born, my sister took the position of sibling and mother to me. Everywhere I went, she followed. Every move I made, she watched over me. As we grew up the bond faded in and out from childhood infatuation, to a teenager's no-little-sisters-allowed protocol and finally back to being best friends. The closer we come to my sister's home expiration date, the more we seem to get along. The only fighting has been the result of nervous pre-college tension, and we always move past it quickly.
For 16 years I have ignored that my sister would one day leave me. And as much as I hate to admit it, I will be spending many days in my room staring at a picture of us with Trace Adkins' "You're gonna miss this" cranked up in the background. It may sound cheesy, but some of my best memories were made with my sister. Through all of the fighting and arguing, it was our sisterly bond that set us free. A bond like that is something that can never be tampered with, something that is forged deep down inside the biggest part of our hearts. In August, my sister will be attending Rollins College in Winter Park, near Orlando. Once she is gone, I don't know what I will do with myself. I will probably cry often, or call her every Saturday at 6 p.m. Who knows, I might even make an imaginary friend.
About the Writer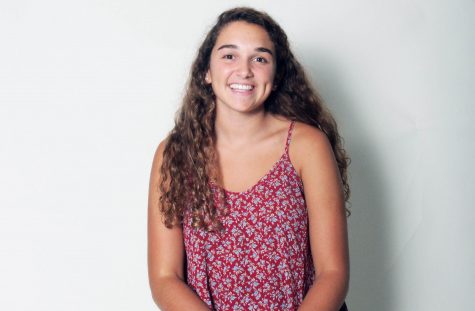 Alana Gomez, Assistant Managing Editor
Communications senior Alana Gomez is a third-year staffer and Assistant Managing Editor on The Muse. Apart from her love for journalism, Gomez also writes...