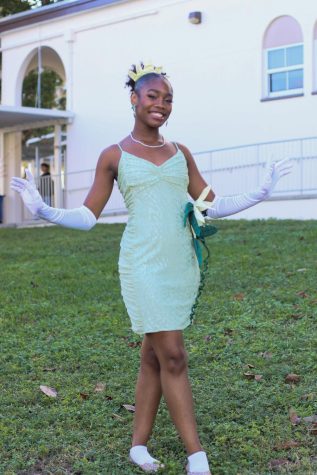 BSU co-showcase coordinator and theatre junior Lillian Jones
Character: Tiana from "Princess and the Frog"
Character Fact: Tiana, a hardworking cook with a dream of owning her own restaurant, debuted in 2009, making her the ninth official Disney princess and the only Black princess.
"She (Tiana) basically means everything to me. I grew up watching her. My mom made me watch it ("Princess and the Frog") like 50 times. She was just always a part of my childhood. That was (my) first time seeing a Black woman on screen (who) was animated. I'm so used to all the white media, so that meant a lot to me growing up, just seeing someone who looked like me and her story and how she also got the happy ending we all deserve."
ㅤ
ㅤ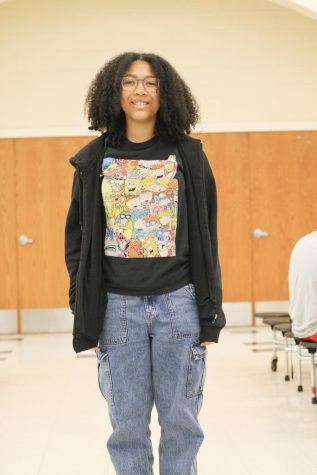 Visual sophomore Stephanie Taffe
Character: Huey Freeman from "The Boondocks"
Character Fact: Huey Freeman is a main character from "The Boondocks," known for his strong political views and vocal stance on the injustices of society.
"I think he's an icon. Although he was young, he was fighting for his rights. He was very intelligent, and he would always call out ignorance in the Black community."
ㅤ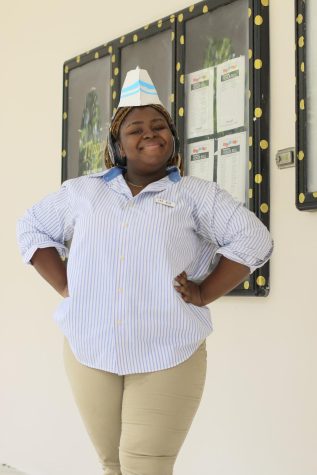 Visual junior Cherise Hightower
Character: Ed from "Good Burger"
Character Fact: Ed, an absent-minded teenage cashier, is the main protagonist of "Good Burger." "Good Burger" originally started as a comedy sketch in the '90s show "All That" but was later adapted into a full movie.
"'Good Burger' is one of my favorite movies. It's really fun, and Ed is a great character and really enjoyable and very funny, which I love as a person."
ㅤ
ㅤ
ㅤ
ㅤ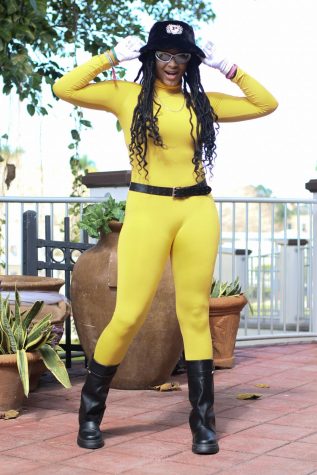 BSU co-showcase coordinator and theatre senior Kayla Tysinger
Character: Powerline from "The Goofy Movie"
Character Fact: Powerline, a famous rockstar in "The Goofy Movie," was based on Prince, Michael Jackson, and the band Devo.
"My favorite song from the whole movie is 'Eye to Eye,' which is when they all go to the concert, and Powerline performs the song 'Eye to Eye' and just the dance moves and everything. I just thought it was a pretty cool outfit." 
ㅤ
ㅤ
ㅤ
ㅤ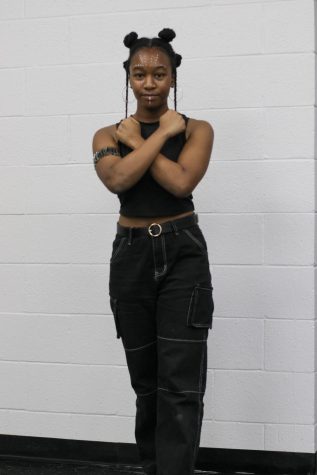 Visual sophomore Jordyn Wilkinson
Character: Shuri from "Black Panther"
Character Fact: Shuri is the princess of Wakanda and the sister of the Black Panther. She is most well known for her intelligence. "Black Panther" is one of the first mainstream movies to have a Black director and an almost all-Black cast. 
"I think it's really important to have a very smart Black woman as a role model and as someone for the youth to look up to and aspire to be."
ㅤ
ㅤ
ㅤ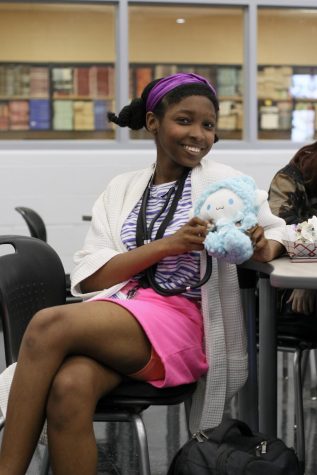 Theatre freshman Geneya Henderson
Character: Doc McStuffins from "Doc McStuffins"
Character Fact: Dottie "Doc" McStuffins is a little girl who wants to be a doctor when she grows up, so she practices by fixing up her toys. She is the first Black female main character of a Disney Junior animated series.
"She (Doc McStuffins) was really caring (to) her toys, and she really took inspiration from her mom to become a doctor for her toys, and I also looked more to my mom being a big inspiration for me."
ㅤ
ㅤ
ㅤ
ㅤ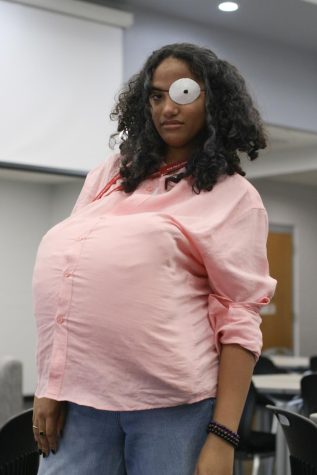 BSU co-president and communications junior Cloe Barrau
Character: Uncle Ruckus from "The Boondocks"
Character Fact: Uncle Ruckus, a Black man who is "prejudiced towards other Black people," is the main antagonist of "The Boondocks."
"'The Boondocks' is just an iconic Black show. It's really funny, the jokes are just crazy, (and) they're super out there. We thought we'd just take the opportunity to be a little silly."
ㅤ
ㅤ
ㅤ
ㅤ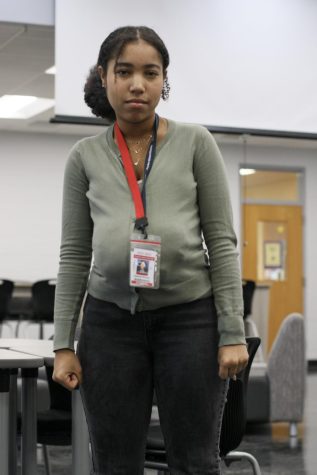 BSU co-president and communications junior Jasmine Mullings
Character: Robert Freeman from "The Boondocks"
Character Fact: Robert Freeman, also known as "Granddad," is Huey Freeman's guardian and a "frenemy" to Uncle Ruckus. Robert Freeman grew up in the Jim Crow South and lived through many influential moments during the Civil Rights Movement. When telling stories about this time, he often exaggerates his influence in the events.
"It (BSU Spirit Week) came from the idea of 'Black Joy,' so from that we got things like music, TV shows, and the Character Day just came naturally because a lot of us have cartoons that we grew up watching, so it would be fun to just dress up (as them)."