Chatter and the tune of "Stayin' Alive" came from the back of the cafeteria while students, decked out in floral prints, bell sleeves, and other '70s attire, danced in sync. 
The Black Student Union (BSU) held a themed block party during lunch on Monday, Oct. 9 based on the American variety show, "Soul Train." This show was the first to focus predominantly on African American musical acts and dancers from the 1970s to early 2000s. However, BSU specifically focused on the '70s and '80s when planning the event. 
"The 'Soul Train' theme seemed fun because, in past years, we focused a lot on the '90s and 2000s," communications junior and BSU co-president Jasmine Mullings said. "We wanted to spread a different aspect of history that a lot of people didn't know about."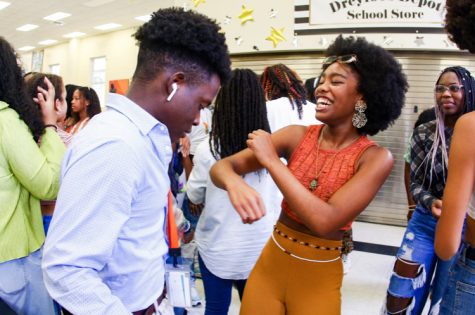 Some students in attendance, such as theatre sophomore Kaitlyn Bradwell, felt the music allowed them to connect the theme of the party to Black culture. The playlist included popular songs by Black artists from the time period, such as "I Will Survive" by Gloria Gaynor and "September" by Earth, Wind & Fire. 
"It's a nice time to gather with people from my community and dance to songs that are sung by people from my community," Bradwell said. 
Students danced to such music both individually and in groups throughout the lunch period. Then, gathering in two lines and taking turns dancing down the center, students participated in the Soul Train line. 
"It's a cycle and everyone goes, and we thought that this would be really fun because it's engaging," Mullings said, referring to the Soul Train line. "It encourages people to get partners and have fun together."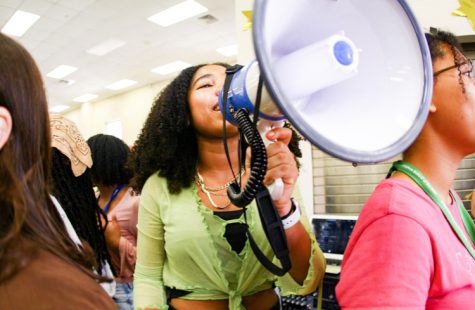 The officers of the BSU dedicated almost a full month to prepare for the event. Officers provided refreshments and an area for the attendees to dance, talk, and sing along to tunes. 
"Getting the Rita's needed a little bit of organizing of who was going to be scooping and how we were going to get the materials," Mullings said. "We also had to make our playlist a while in advance and get it approved by the sponsor and school. We also had to do a lot of work with our historians to blast out the message and make sure that people knew to dress up because we wanted the spirit to be there."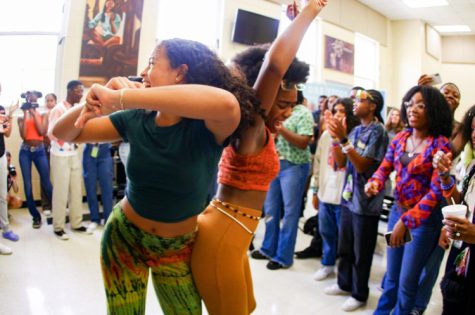 The spirit of BSU's block parties seemed to be a valued trait, one that the BSU officers emphasized before and during the event, working to make sure the party maintained its liveliness.
"BSU has these block parties partly to spread Black pop culture and music around school but also to have fun and share that anyone can take part in BSU activities," Mullings said. "We really just want it to be a fun experience."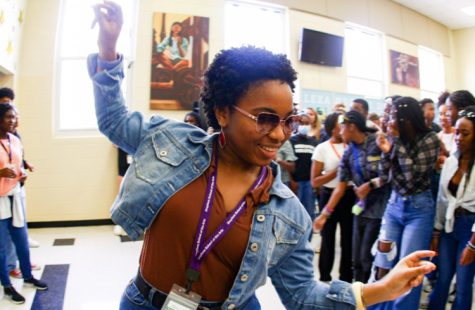 The event also served as an opportunity for some students to not only share their culture with their peers but to socialize as well.
"I love that we can hang out with our friends and enjoy the moment in the beginning of the year at Dreyfoos while representing our culture," visual freshman Remy Redcross said. "It makes everyone have a good time and come together."