JUGGLING PRIORITIES: AVA DEGAETANO'S
Band freshman Ava DeGaetano's first quarter of high school has been a period of adjustment. From maintaining high grades in her advanced classes, to striving for success on the soccer field, to practicing the bassoon in her free time, DeGaetano has a full schedule.
"Coming in freshman year, I had no idea what to expect," DeGaetano said. "It was a big struggle balancing soccer with my classes, along with my instrument."
The transition from middle school to high school has been difficult for DeGaetano, but she has persevered by developing time management skills. Balancing extracurriculars like three clubs, tryouts for the girls varsity soccer team, chores at home, and schoolwork has her following a tight schedule. With barely any time to spare for leisure, DeGaetano takes advantage of the little downtime she has to complete homework. 
"I'll go home and study for an hour, go to my music lesson for an hour, go home and get ready for practice, [and] then get home around 10 [p.m.] and eat dinner and finish the rest of my homework," DeGaetano said. "It gets crazy sometimes, but I always get everything done."
Along with soccer practices, DeGaetano travels out of state for soccer tournaments and showcases. She is an outside back defender on her team, and just this past month her team traveled to Atlanta, Georgia, and Dallas, Texas. 
"I tend to miss a lot of school, but I always get my work done," DeGaetano said,  "whether [I'm] staying up later after my games or waking up early to work on homework."
DeGaetano wouldn't manage her busy schedule without the help of her mother. Whether it's driving to bassoon practice or cheering from the sidelines, Wanda DeGaetano is always there to support her daughter. 
"It's a lot of driving, especially when on top of all her sports and instrument practices, she maintains a social life," Ms. DeGaetano said. "It's like I'm almost her personal driver." 
Recently, practice for Florida Bandmasters Association All-State competition began, and so did high school soccer conditioning. DeGaetano made sacrifices due to her extra-curricular activities clashing and busy schedule. With high school soccer conditioning, travel soccer practice, and band practice, she finds time to fit every activity in. 
"For the bassoon, I have to record videos and send them in," DeGaetano said. "I also get tested weekly, so I always have to stay on top of that. With soccer, I try to make it to the most practices possible, or even show up late if it comes to that." 
With her parents, teammates, and classmates, DeGaetano has had support along her journey into high school. At times, she needs help with the makeup work from classmates and teachers. She will reach out to students, asking for notes that she missed in class, or talk to teachers before she misses school to get ahead on the work she will be missing.
"As stressful as it is, I enjoy every second I have on the field, and advancing in my musical abilities," DeGaetano said. 
Your donation will support the student journalists of Dreyfoos School of the Arts. Your contribution will allow us to purchase equipment and cover our annual website hosting costs.
About the Writer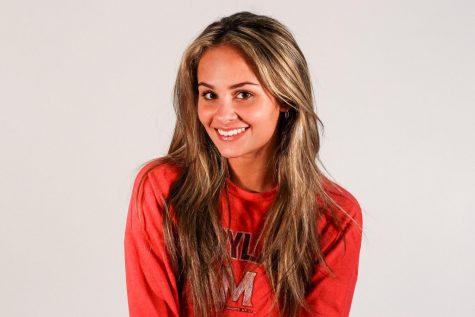 Sam Cohen, Content Team Editor
Sam Cohen is a third-year staffer and second-year content team editor on The Muse. Along with her passion for journalism, she enjoys playing soccer and...