STUDENT SPORTS INJURIES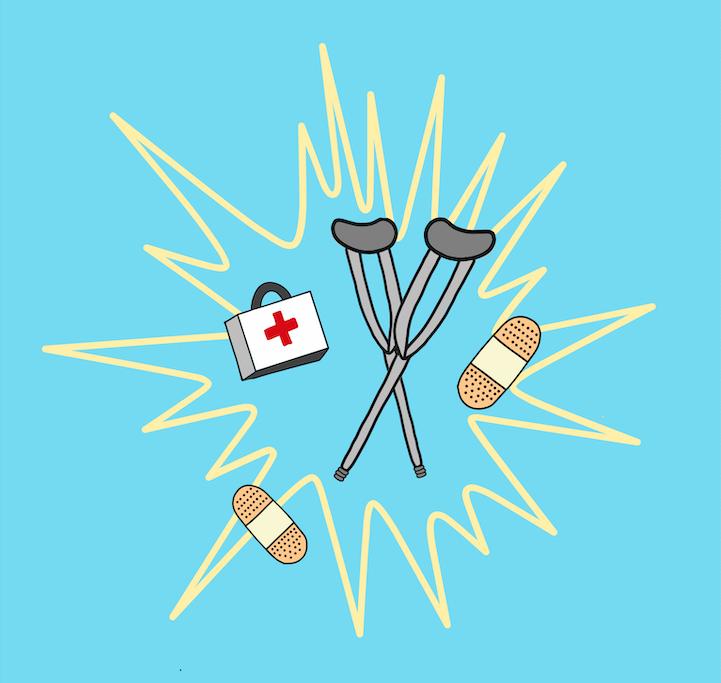 In the U.S., close to 30 million children participate in organized sports. Of these 30 million, an estimated 3.5 million are injured in these sports each year, according to Stanford Children's Health Division. Injuries cause decreased participation in sports that many students have been playing ever since they could kick a ball.
Vocal freshman Kira Winston has been playing soccer for the last 11 years. This past year, she tore her ACL and meniscus. Winston had to get surgery done last January and is currently unable to play soccer again until July.
"It honestly made me feel really sad because soccer has been the only thing that I've done for the past 11 years and it was hard to picture myself not playing," Winston recalled. "It was also at the start of the year when my club team had a lot of upcoming events that I wouldn't be able to play in."
Despite her serious injuries, Winston continued to show up to both Dreyfoos games and her club's games and practices to support her fellow teammates.
Strings sophomore Gerrit Felton sustained a similar injury a few years ago in track, tearing his hamstring. Felton's injury was particularly disheartening, as he tore his hamstring at the finish line of a race. He had won all of his races up to that point and felt "terrible" that he wouldn't be able to run anymore. Eventually, Felton was able to overcome his injury.
"I ran again this year and had a good season, making it to regionals. My hamstring injury made me realize that I need to take better care of myself. Stretching my legs before races was the start, then I worked on keeping them in good shape with leg exercises and ice or heat packs."
Following his injury, Felton mentioned that while he didn't attend practices for the remainder of the season, he went to every single meet to support his teammates.
Communications sophomore Jules Popiel also had an injury this past soccer season, from which she sustained two concussions during the soccer season.
"I was out of play and all physical activity for approximately three months," Popiel said. "Being unable to play was very discouraging for me. I was the starting center midfielder, so once playoffs came around, all I wanted to do was hop in the game and help out the team."
Popiel's persevering spirit inspired her to work harder and prepare herself for the next fall season. Along with her fellow injured athletes, Popiel was inspired to support her fellow teammates, as well as prepare herself for the upcoming season.
"This injury has taught me not to take anything for granted," Winston explained. "I used to hate going to practices where I knew the entire practice was going to be conditioning, but now I'd really do anything to be able to do that with my team. I think it's also helped me grow to love this sport more because now I know how hard it is to be without it."
About the Writer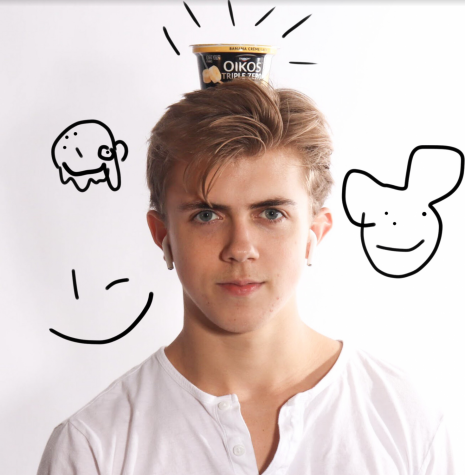 Tommy McCabe, Opinion Editor
Communications junior Tommy McCabe is a second-year Opinion Editor for The Muse. McCabe is involved in many extracurricular activities both inside and...