BULLET JOURNALING
Staying organized is a simple goal most people have in life. Everyone strives to be able to handle multiple tasks at once without forgetting their last-minute projects and to-do's. In turn, many combat this forgetfulness with agendas or sticky notes; others use a calendar. And, while most people associate journaling as a stereotypical act of recording one's feelings, it can encourage a sense of creativity and organization.
Bullet journaling is the combination of to-do lists, agendas, calendars, and journals or sketchbooks. The book is often large enough to record essential information, but small enough to easily carry around. Any journal can be used, but there are specific bullet journals that are more efficient. Some of the more popular brands of journals are Leuchtturm or Moleskine because of the dotted grid paper that allows for an easy guideline to draw shapes and lines. Since it's tailored to the individual, the information found in the bullet journal is ultimately determined by the user. Having a table of contents spread, headers, and page numbers are the basics, but you can add more as you continue. In fact, bullet journaling can be done at your own pace: It should be as stress free as possible.
If you decide to bite the bullet and begin this process, here are some suggestions to make the experience easier:
While writing down tasks, head it with a bullet point

Once completed, mark the bullet point with an X.

For natural-born procrastinators, mark any tasks that have been moved to a later date of completion with >.

If there are any events pending in the future or events that occurred that day, briefly summarize them and mark them with an O. These events—if they were personal—can be written down in further detail on a separate page, but for the sake of lists, keep it simple.

Any other notes you take during the day can be represented by a ⎯.

If something is of importance, mark it with a *.

If the task is insightful, mark it with a !.
The context page and calendar are self-explanatory, but it may suit you to break them down further. The calendar can be simplified into a future log, or a yearly calendar; a monthly log, or a month-by-month calendar; and a daily log, or a weekly calendar. If you are determined and want to shoot for the moon, do all three. There are more logs that you can do to fit your own needs—among which are workout, dietary, and art—but do whatever suits you. With bullet journaling, the possibilities are endless.
You don't have to be an artist in order to make your journal look creative. If you lose your journal, leave your contact information on the inside cover that'll provide details on how to return the journal to the user for safe keeping. The flexibility of the bullet journal provides an interest for anyone who decides to pick up the hobby. Those wishing to implement organizational elements into their lives, especially busy high schoolers, can do so through the use of a bullet journal.
About the Writer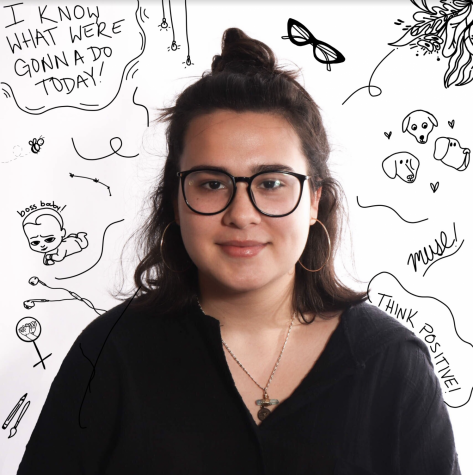 Chloe Girod, Editor-in-Chief
Chloe Girod is a third-year staffer as well as the Editor-in-Chief of The Muse. She thrives off validation and can often be an absolute fool when stressed,...