RANDOM ACTS OF KINDNESS WEEK
Hang on for a minute...we're trying to find some more stories you might like.
"Wherever there is a human being, there is an opportunity for a kindness."
-Lucius Annaeus Seneca
Quite often, days are spent without thinking about being kind to others; lives become self-centered and the all-too-often rude comments are used casually. Emotions are only second to thoughts and logic. Many days, people come home feeling dejected, rather than inspired. However, on Feb. 11, things will begin to look a little more hopeful.
Random Acts of Kindness Week is a globally recognized celebration in which people show generosity without expecting recognition or reward. The Random Acts of Kindness Foundation currently has almost 16,000 member representing 87 countries, and the number of members grows every day. They post ideas and stories of kindness on their website and their Facebook page for others to be inspired by.
Being a RAKtivist, Random Acts of Kindness Activist, is something most people already can claim to be. The Random Acts of Kindness Foundation states that "anyone who believes in kindness can change the world, who reminds everyone around them how much love there is in the world, who inspires hope and generosity with their actions as much as their words—they're a RAKtivist."
Random Acts of Kindness Day is Feb. 17, but the event is celebrated all week long. Here are some ideas of things anyone can do to show kindness towards others during Random Acts of Kindness Week, or any other day of the year:
Tape an encouraging note onto the locker of someone you do not know
After a rough day of classes, many students spend their last few minutes at school at their lockers. A simple way to turn frowns into smiles are the use of kind notes that are unexpected, simple, and inexpensive. Ask for a Post-It note from a teacher or peer, write a kind note, and find a locker to stick it on. The gesture will surely make someone's day.
Join Soldier's Angels
Soldier's Angels is an organization dedicated to making sure no soldier goes forgotten. Visiting the Soldier's Angels website provides opportunities to write letters to a soldier, make contributions to holiday events, make handmade gifts to send to soldiers and veterans, and create care packages to send to those serving and their families. With Valentine's Day in the middle of Random Acts of Kindness Week, what better time to show support for the men and women who keep our country safe?
Hand someone a dollar
Take a dollar and tape a piece of paper around it saying "Happy Random Acts of Kindness Week. Pass it on." The next time you find yourself in a crowded atmosphere, scope out someone who looks like they need a little kindness in their life; small children are also a great option to direct kindness towards. Hand the person the dollar and the note and prepare to see faces light up.
Leave a note in a library book
For all the reading aficionados out there, this random Act of Kindness is a great way to appreciate someone with the same reading passion. Grab a favorite book off the library shelf and slip a note inside, saying "You have great taste in books! Have a great day!" The next person to check out that book is in for a kind surprise.
Make a goal to compliment five people each day
Especially in teenage years, people are always in need of compliments. Just saying that someone's outfit is really cool or that you liked a joke they made can increase someone's self-confidence and put them in a good mood. A few kind words can go a long way.
Support other majors
Go to a concert, visit the art gallery, see a play, watch a dance performance, or even donate a couple dollars to a department. Support from peers is what keeps Dreyfoos alive with talent; anyone who puts their work on display will be grateful to know that you took time to see it. If something catches your eye, write an anonymous note to the performer or artist letting them know you liked their work.
The third quarter of the school year is known for being especially stressful, so turn some frowns into smiles during Random Acts of Kindness Week. A little goes a long way when it comes to Random Acts of Kindness Week, for both the giver and the receiver. Even taking just a second to write someone a note or say something nice can impact a person's whole day. And doing random acts of kindness is not limited to just one week; positivity and love are valued all year long.

About the Writer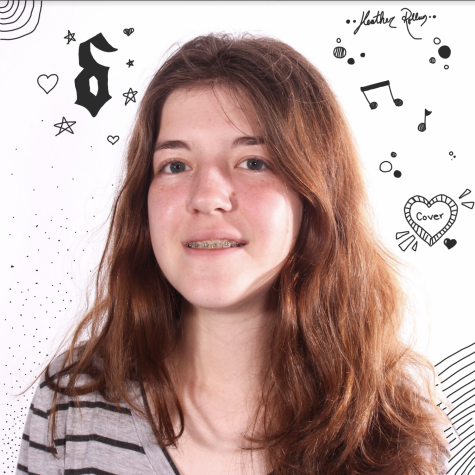 Heather Rollins, Cover Editor
Heather Rollins is the Co-Editor of the Cover section. She enjoys writing, filmmaking, and reading sci-fi and fantasy books. Cover section...