POWDERPUFF: A PREQUEL TO PEP RALLY
Red lipstick covered boys' lips as they puckered up and dropped it low. Balls flew and pyramids fell with girls' basketball games and boys' cheer-offs. Powderpuff, a Spirit Week tradition and fan favorite left students anticipating a day they have waited 365 days for: Pep Rally.
As Spirit Week comes to a close, the classes tried to win last-minute Pep Rally points. From girls' basketball to powderpuff cheerleading, Thursday's events pumped up students in preparation for a fight for first place at tomorrow's Pep Rally.
Class Clique Day began with nerds, preps, jocks, cheerleaders, and goths flooding into the gymnasium to watch the girls basketball matchup. The freshmen and seniors took on the juniors and sophomores in a quick game. After scoring seven points the freshmen-senior team took first place in a victory over the sophomore-junior team, who scored only two points. With only the first half of the basketball game completed due to a of lack of time, some students believed that there could have been a more accurate display of results if they had been given ample time.
"It was a little disappointing, being that we had regrouped and actually came up with a strategy [and then did not have a second round]," theatre sophomore and powderpuff basketball player Daisha Thompson said. "It would've been nice to pull out a win for my grade."
When the scoreboard hit zero and the buzzer sounded throughout the gym, the male "cheerleaders" took the stage. Starting with freshmen, the boys strutted their stuff, taking last place in the competition. The sophomores followed and earned third place with a stunt-filled performance.
"I don't think think that [freshmen] deserved last place at all. We put our best efforts in and [the judges] didn't see that," theatre freshman and powderpuff cheerleader Cooper Musser said.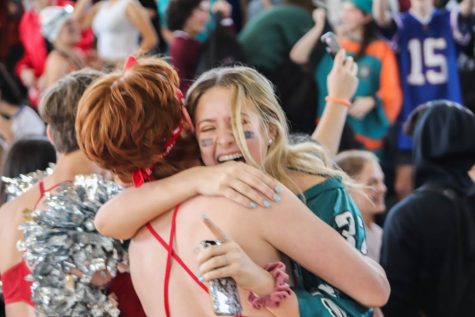 On the other side of the gym, the seniors, with filled bras and short skirts, took second place. The juniors blew the competition away, winning first in the cheerleading competition.
"I was actually really confident that they would win because everything they do is hilarious," dance junior and powderpuff dance choreographer Leanna Basile said. "No matter what the steps are, they were really determined to get the dance and do their best."
As one of the student's favorite events, powderpuff cheerleading had the crowd screaming from start to finish. The juniors now prepare to battle head-to-head with the seniors tomorrow, in a fight of the upperclassmen. After first place fell from their grasp in powderpuff, the Class of 2018 plans to come back strong to win Pep Rally.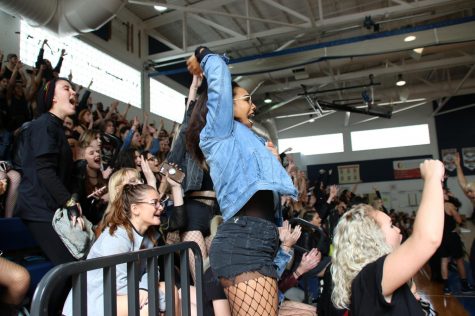 Visual senior Carlos Rosales said, "For our last Pep Rally, I expect the seniors to go all out and to show the most spirit out of the four years here and take that [win]."
Spirit Week point totals:
Freshmen – 27
Sophomores – 22
Juniors – 36
Seniors – 49
Spirit Week ticket count totals:
Freshmen – 574
Sophomores – 816
Juniors – 1001
Seniors – 1027
About the Writer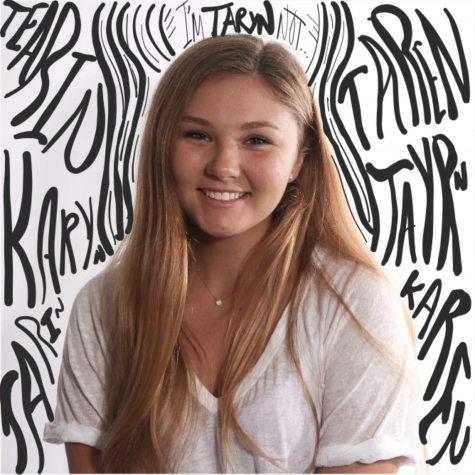 Taryn Reagan, Sports Editor
Taryn Reagan is Sports Editor and a second-year The Muse member. She spends her time outside of class petting strangers' dogs and eating pizza rolls....