THE CASE FOR CRUELTY-FREE MAKEUP PRODUCTS
As people begin to care more about global issues, they tend to purge themselves of buying anything morally unquestionable, hence the surge of organic foods, free-range animals, and cruelty-free makeup.
When a person switches to cruelty-free makeup, they proudly buy that bunny-stamped product with the mindset that this product has been made without any suffering. But makeup can be cruel in ways beyond animal testing.
Many cosmetics, particularly mineral makeup, have mica as one of the main ingredients. Mica is a mineral responsible for the glitter in eye shadow and the base of foundation.
According to the Thomas Reuters Foundation, one-fifth of miners in India are children. Yet, in India, it is illegal to mine mica, and since the government doesn't supervise these mines, they are allowed free range on who they hire.
Since these mines are unregulated, it is common for them to crumble in on the miners if someone mines into the support beams, killing them.
Many mica miners are probably younger than most Dreyfoos students. If a child is lucky enough not to die in the mines, the mica dust will settle in their lungs over time, slowly suffocating them over time. Not to mention, they are giving up their education to work in the mines for less than minimum wage. Twelve out of 16 international cosmetic companies use child labor for their products, according to the Danish research firm DanWatch.
To be fair to cosmetic companies, there is no way to know if their mica is made legally or illegally. Brands have to trust their distributors that the mica they're buying is made without child labor, and the administrators' words are not evaluated. It is so difficult to cut bad mica out of the supply chain, that Lush just cut out mica products entirely. Lush is setting a positive example, and other companies should follow suit, especially considering how many alternatives there are to mica.
Synthetic mica is gaining traction, and can often produce brighter pigments than the mineral. Talc, another mineral, can also be used as a substitute for mica, even though it is generally considered cheaper.
It will be a long time before people will be able to buy mica without worrying about it hurting children, but for now, trying to buy mica free products, or loudly protesting companies that use mica, will be enough. Be sure to check the ingredients before you buy a product, because you'll be enabling an industry that thrives on child labor.
Here's a list of popular makeup items that contain mica:
Anastasia Beverly Hills, Modern Renaissance

Fenty Beauty Gloss Bomb

Huda Beauty Desert Dusk Palette

Jeffree Star Skin Frost

Too Faced Chocolate Bar Palette

Urban Decay Naked Palettes

Tarte Amazonian Clay Brushes

Wet n Wild MegaGlo Highlighting Powder

Colourpop Super Shock Highlighter

Kat Von D Lock-It Setting Powder

Kat Von D Shade + Light Eye Contour Palette
Your donation will support the student journalists of Dreyfoos School of the Arts. Your contribution will allow us to purchase equipment and cover our annual website hosting costs.
About the Writer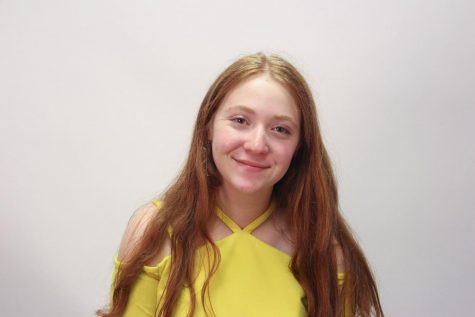 Mira Rudensky, Features Staffer
Mira Rudensky is a Communications sophomore who realized she enjoyed journalism after briefly studying it freshman year. She enjoys scuba-diving,...