Lying on a comfy couch with fuzzy blankets, crunchy popcorn, and eyes glued to the screen, everything seems fine until the movie suddenly goes silent, building tension right before a character gets painfully murdered. 
Together, we ranked Halloween movies from (nearly) every decade on a scale of 1 through 8, paying close attention to makeup, sound, and most importantly, the spooky stories at the heart of each film.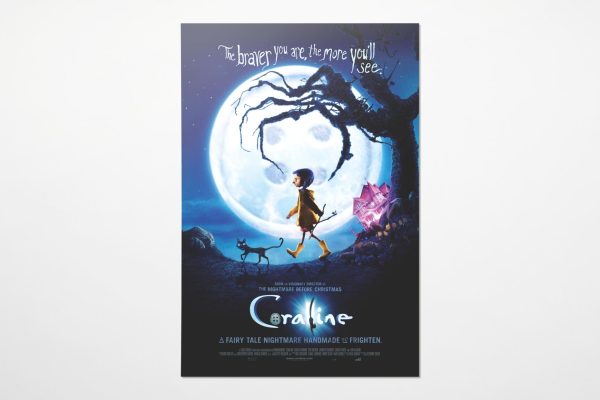 Coraline – 2009 
"Coraline" (2009) is a popular animated horror film written and directed by Henry Selick. The story starts with a girl named Coraline Jones who, after moving to a new home, feels lonely and depressed. While exploring her new house, she finds a small door that opens to a tunnel, leading her to an alternate universe that was created by The Beldam, also known as her "Other Mother". In this fantasy world, where everything appears to be a total opposite of the real world, the house is lively, including a beautiful garden, delicious food, and several creative innovations persuading the audience of how perfect this other dimension is. However, once The Beldam reveals her true form, Coraline sees the truth and faces perilous consequences. This film does an incredible job of engaging the audience, sharing the emotions of Coraline when she is in danger. What makes "Coraline" even more astounding is that everything in it was painted and handcrafted, which is why it displays a variety of stop motions in the movie. This award-winning animation had a remarkable thought-out plot twist that leaves you shocked and thrilled, also including a significant amount of foreshadowing that plays into the scenes. Even with the stunning animation, it does not take away from the unexpected plot twist that leaves the audience shocked and amused to see what the outcome of the story will be. In addition, the soundtrack complements the suspenseful movie extremely well, including the iconic song "Exploration", which brings a dark, eerie presence to the movie, and the "Other Father Song," which foreshadows what will happen to Coraline. "Coraline" is definitely an unforgettable movie that will leave you shocked and impressed, making it the unquestionable #1 on our list.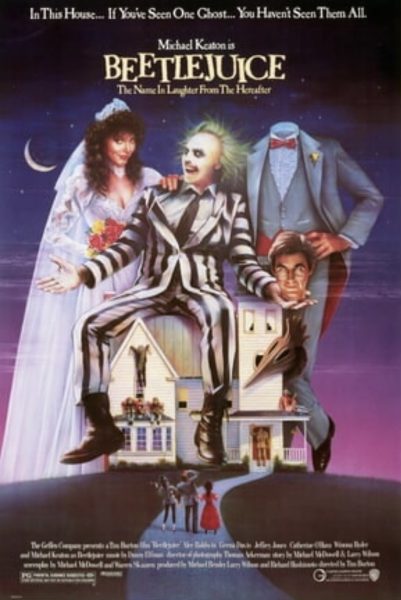 Beetlejuice – 1988
"Beetlejuice" (1988) is a horror fantasy-comedy directed by Tim Burton. The film follows Lydia Deetz, played by Winona Ryder, a goth teen girl who has recently lost her mother and finds comfort in the "strange and unusual."While her father is quick to move on and find a new wife, Lydia feels isolated and left out among her family. Along the way to finding herself, she meets the Maitlands, a warm and compassionate couple, and Beetlejuice, a ghost seeking to become alive once again. Not only is this movie a Halloween classic, but it also utilizes award-winning makeup and set design to create a story that captures the viewer. Beetlejuice is covered in makeup nearly head-to-toe with pale skin and "moldy" hair, making him appear long dead. The memorable disfiguration of the Maitlands' faces adds to the unsettling and fantastical element the film strives to achieve. As the #2 on our list, "Beetlejuice (1988) is a cult classic film still associated with Halloween decades later.
Hocus Pocus – 1993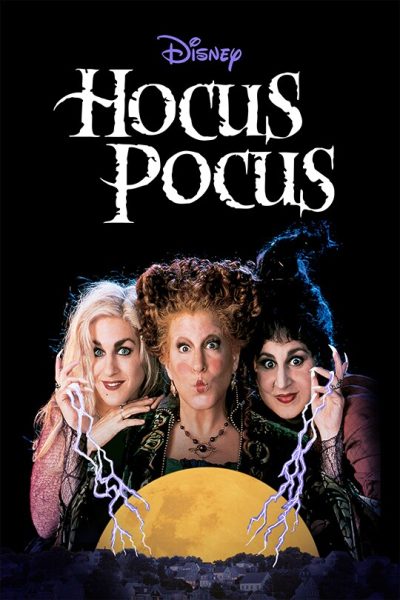 "Hocus Pocus" (1993) is an iconic '90s comedy Halloween film. It revolves around three evil witches, the Sanderson sisters, who plan to be young forever by consuming young girls. Though they were hanged because of their wicked deeds, they were still able to cast a curse on themselves for someone to resurrect them in the future. Three hundred years later, a boy named Max, played by Omri Katz, accidentally awakens the curse and restores the witches, who try to consume his younger sister's youth. Not only does this movie include a phenomenal plot that attracts the viewers, but it also contains catchy songs that elevate the story. My favorite part of this movie is when the Sanderson sisters curse everyone at a party, singing the iconic song "I Put A Spell On You." What makes this movie so unique is that each of the sisters' own distinctive personalities engage the audience. The witches' actresses, Bette Midler, Sarah Jessica Parker, and Kathy Najimy, do an amazing job with bringing the characters to life, not to mention the outstanding colorful costumes for the witches. Mary E. Vogt is the talented designer that created the Sanderson sisters' glamorous looks. "Hocus Pocus" is #3 on our list.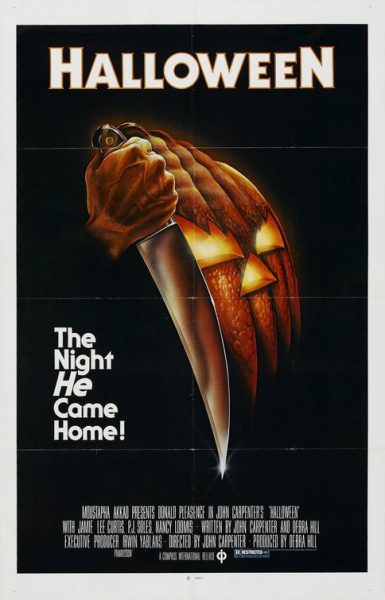 Halloween – 1978
"Halloween" (1978) is an independent slasher-horror that sparked a series of sequels and spinoffs for decades to follow. Michael Myers, played by Nick Castle, the main character of the film, is a convicted murderer and mental patient. After escaping the institution he was confined to, he continues on his rampage, targeting and killing teenagers. Not only does its use of music add to the suspense of the story and elevate tension, but its unconventional point-of-view shots make the film unique. Its only major flaw is a lack of direction within its main character, but even so, slashers are not meant to be heavily story-based. For its impeccable score, introspective point-of-view shots, and continued novelty, "Halloween" (1978) is #4 on our list.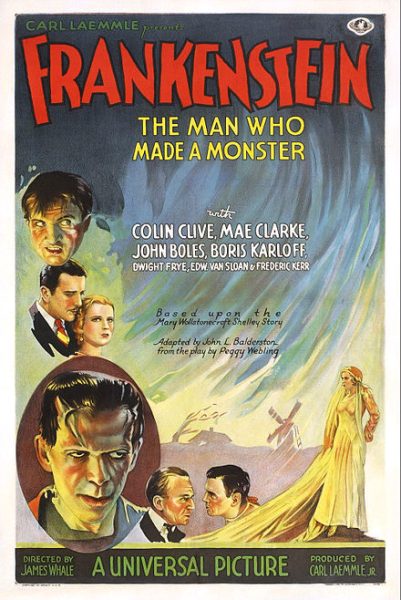 Frankenstein – 1931
The movie adaptation of the Mary Shelley novel, "Frankenstein" (1931), is an iconic horror film that explores themes of man vs. nature, death, and forbidden knowledge. Henry Frankenstein, a scientist played by Colin Clive, works with his assistant to piece together a human-like body from parts of various corpses. While his resulting creation does come to life, he soon regrets tampering with the dead, now left with a "monster" and the chaos he causes. The film does a great job of giving the audience a conflicting perspective on the monster, evoking sympathy for his harsh treatment and overall childlike personality, but also fear of his unstable temperament. While it is true that he does commit wrongdoings, it could be easily argued that every issue Frankenstein's monster caused could have been avoided if he was treated with more kindness. As typical of films from both the classical Hollywood and the Golden Age of Hollywood eras, "Frankenstein" (1931) suffers from dramatic acting in scenes where it is not needed, taking away from any realism that the plot could have had. For its iconic story and historical value, as well as the interesting writing of the main antagonist, "Frankenstein (1931)" is #5 on our list.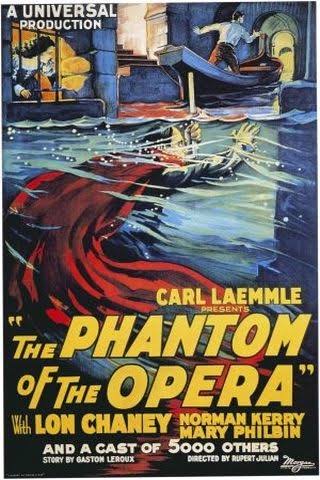 The Phantom of the Opera – 1925
Arguably one of the most famous silent films of all time, "The Phantom of the Opera" (1925) is known for its excellent use of prosthetic makeup on the Phantom and iconic imagery. The story features Christine Daaé, played by Mary Philbin, an aspiring opera singer who hears a voice speaking through the walls in her dressing room. Unbeknownst to her, the unnamed voice belongs to the Phantom, a murderer dangerously in love with Christine, who seeks to bring her fame at any cost. With no synchronized sound, actors must rely on their expressions as well as occasional text on screen to convey the action of the story. This over exaggeration, coupled with high-key lighting and old-timey music, can over dramatize the story and take away from the plot itself. For the average viewer, this lack of sound comes across as boring, and as an element so heavily used in modern films, sound design serves as an important vehicle for retaining viewer attention. In essence, it was difficult to remain engaged with the story, even despite its interesting macabre and horror themes. "The Phantom of the Opera" (1925) also suffers from cheesy supporting actors and subpar execution, and for those reasons, is #6 on our list.
House on Haunted Hill – 1959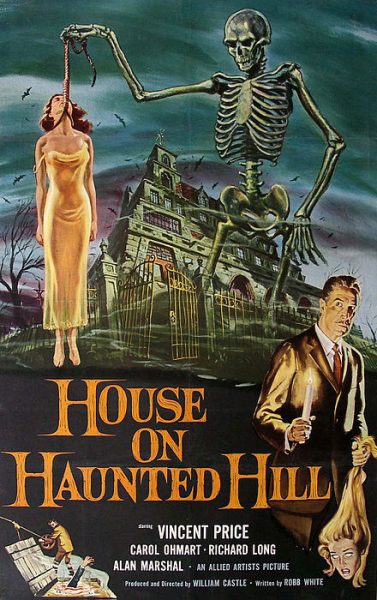 "House on Haunted Hill" (1959) is an underrated black and white film and is a great horror flick to watch with family and friends. The story begins with a millionaire, Frederick Loren, played by Vincent Price, who invites five lucky guests into his mansion for an exciting "haunted house party." The goal of the party is to see who can stay the whole night trapped in the horrifying house. Survivors of this game win $10,000 while losers face serious consequences. The film does an amazing job of cinematography such as the close-up of a decapitated head in a treasure chest and the low-angle shot of Frederick's wife being hanged. One of the best things about this film is the number of props used to create terror for the audience, but even with these elements, the film fails to evoke horror because of how fake the ghosts, graphics, and background look. In addition, the excessive amount of screaming put into the horror film degrades the plot tremendously. That is why "House on Haunted Hill" (1959) is #7 on our list but is still a fun watch, nonetheless.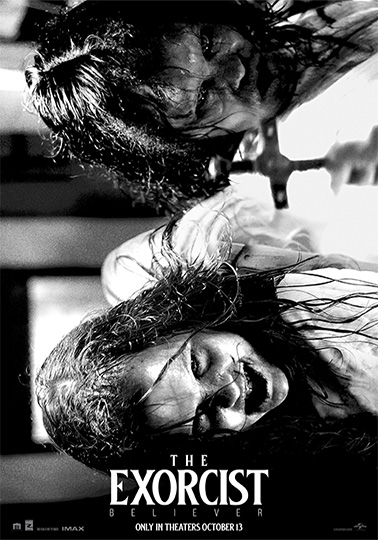 The Exorcist: Believer – 2023
"The Exorcist: Believer" (2023) is a sequel that continues the disturbing, horrific plot of the previous "Exorcist" movies. It begins with two best friends, Angela and Katherine, played by Lidya Jewett and Olivia O'Neil respectively, who disappear into the forest to perform a seance. Upon being found three days later, it seems as if their absence had turned them into completely different people. Victor Fielding, played by Leslie Odom Jr., is the father of Angela, who notices signs of demonic possession. He finds a woman who had formerly dealt with possession, and together they attempt to find a way to save the girls and extinguish the evil inside of them. The film utilizes grotesque makeup that intensifies as the plot progresses, as well as heavy shadows in nearly every scene, symbolizing darkness and fear. The film includes meaningful shots that really capture the essence of just how horrifying the movie really is. However, even though this movie does an incredible job scaring the viewers through both plot and jumpscares, the strange devilish voice for the possessed girls takes the scariness away from the film. This film aims to create a terrifying thrill with artistic cinematography, but its weak script and lack of character depth ultimately makes this #8 on our list.