SAFE SPACES ARE NOT SAFE
Hang on for a minute...we're trying to find some more stories you might like.
Safe spaces: an idea that sounds harmless, but in actuality, they threaten both democratic ideals and a person's capability to thrive in a harsh world filled with bigotry and bias.
Over the past few years, colleges across the country have made spaces on their campus' where no controversial topics are discussed in the hopes of making all feel welcome. Such spaces differ from the ones at Dreyfoos where discussion is encouraged, but persecution of others is not tolerated; this is the way that "safe spaces" should be used in schools.
Many colleges have misconstrued this idea because they implement "safe spaces" that completely discourage any political speech. This misconception to protect everyone's feelings by shying away from uncomfortable, debatable topics is completely absurd, and most importantly, they should have no place in either higher education or our lives in general.
UC Berkeley allowed this idea to dissipate into the guest speakers they invite to their college. In 2017, riots and protests broke out on campus when a conservative Breitbart speaker was scheduled to visit. The Berkeley administration kowtowed to the wishes of the rioters and prevented the Breitbart lecturer from speaking on the campus. Seen beyond just the campus of UC Berkeley, this limitation of speech goes against what America is supposed to stand for. Once again, the First Amendment had been cast aside in order to favor the ultra-liberal agenda. Colleges are now cowering to the wishes of a liberal student body instead of teaching them how to be open-minded citizens through healthy discussion and debate.
Perhaps the most ironic part about "safe spaces" is that its name has the word "safe" in it. If students are never exposed to topics that challenge them and their beliefs, they will end up being intolerant human beings. Not only that, but this complete inability to allow others to express their opinions and ask questions only pushes them deeper into their unwavering views. This is a classic example of going so far left on the political scale that you go right.
But, some universities have decided to make the brave choice and oppose the idea of "safe spaces." In 2016, the University of Chicago sent a memo out to all of their incoming freshman stating that the school does not endorse the use of "safe spaces" and instead wants to foster an environment that encourages the freedom of speech and discussion of ideas. While the dean of the university received mixed opinions about the decision to denounce "safe spaces," this is a perfect example of a school that stands strong against an emboldened student body and the limiting of political and educational conversations.
Furthermore, students who want to discuss these topics openly with their friends and peers are being silenced because what they want to discuss doesn't match everyone else's liberal agenda. The use of social media has allowed for this to be carried over into all aspects of a person's life. The anonymity of these online platforms makes it even easier for cruelty to thrive in an unhealthy environment. From celebrities to average students, those who refuse to shy away from the tough topics and speak their minds are constantly being harassed and silenced because they dare to question society.
Make no mistake, this article was not written to endorse those who choose to partake in hate speech. This article was not written to condemn those who want an environment safe from persecution. This article was written in order to highlight the fact that shying away from tough conversations will fail to create a world that tolerates everyone for their true selves. We must continue to encourage our students and friends and classmates to ask the tough questions and listen to those who they disagree with so that their world view is not limited by a wall of political correctness.

About the Writer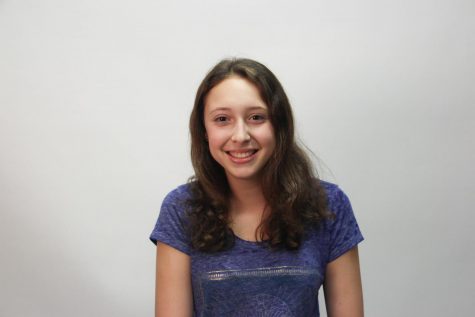 Zoe Romano, News Editor
Communications junior Zoë Romano is second-year staffer and news section editor of The Muse. Her main interests are speech and debate, investigative journalism,...