Corrections were made to this story on [2/24/2022].
In the a photo caption for this story, Jeremie Guerrier's last name was written as Guerrero. The last name has been rewritten with the correct name.
The story below has been corrected with the noted revisions. 
The Black Student Union (BSU) kicked off its second spirit week on Feb. 18 with a '90s themed block party at lunch. The field transformed into a blur of bucket hats, spikeball, and Biggie Smalls as students filled it with different '90s styles and fashions. While the event itself went smoothly, the planning behind it created a few bumps.
"It was a process," theatre senior and BSU events coordinator Aalycea Herring said. "We had to move it a couple times, but we knew exactly what we wanted. We just wanted everyone to mingle, have the same energy, and have fun."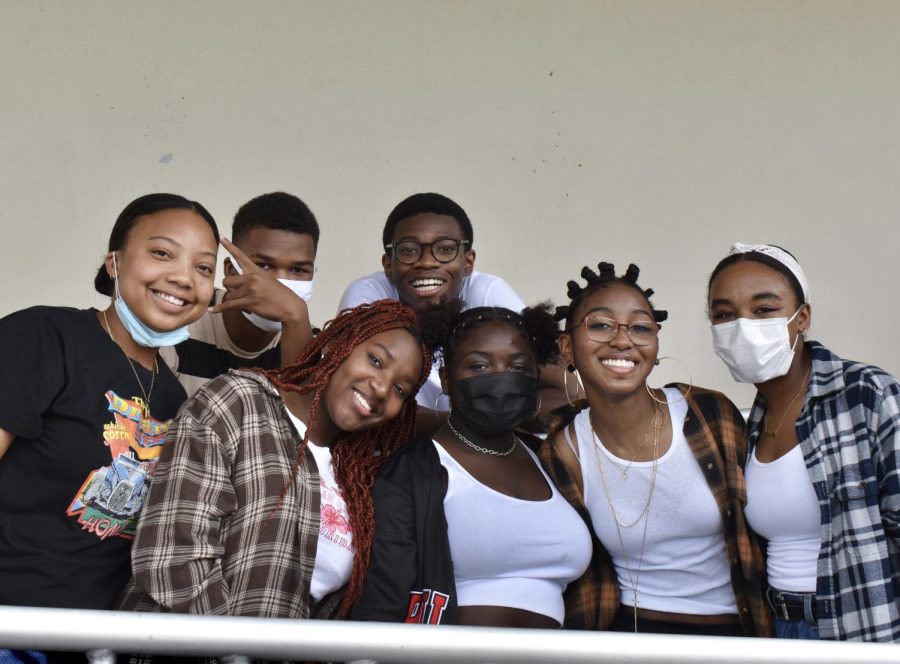 The outfits, games, and '90s playlist matched the day's theme and encapsulated the golden age of hip hop.
"The '90s was a really significant point in Black American culture," band senior and BSU vice president Natalie Maloon said. "A lot of the artists that people listen to now were influenced by the first rappers that came about during the '90s."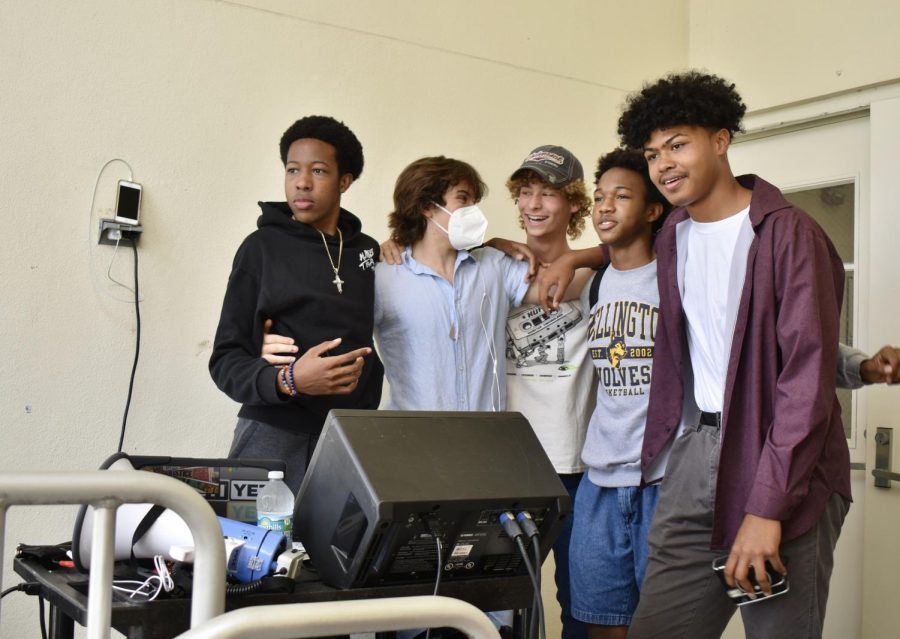 While hip hop flourished in the '90s and gained more traction in pop culture, it is widely believed to have been "invented" in the 1970s at none other than a back-to-school block party. Hosted by DJ Kool Herc, the 1973 party held on Sedgwick Avenue in the Bronx is widely regarded as hip hop's birthplace. 
"A lot of Black communities have block parties where everyone from the block gets together and everyone's hanging out, listening to music, having food, and just spending time with each other," Maloon said, explaining the cultural significance of block parties. "We wanted to have a block party to represent what the Black community has done for so many years."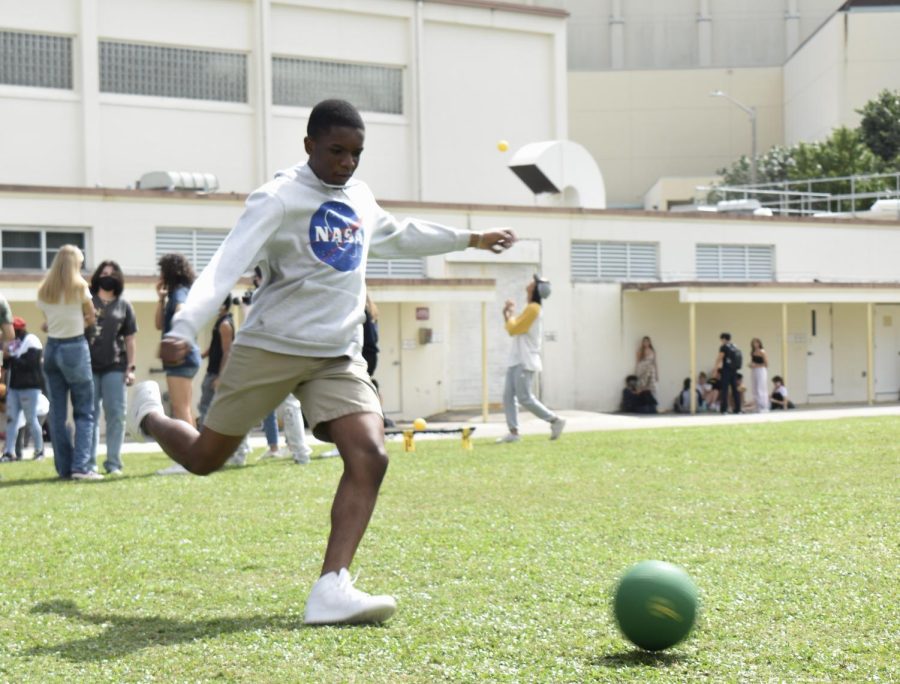 Similarly, communications senior and BSU president Sade Young compared the event to a cookout. 
"In Black culture, we do cookouts, which is where everyone comes out to eat and have a good time," Young said. "We're trying to recreate that in the school environment." 
In the midst of the action, students and teachers' heads turned at the sounds of V.I.C.'s timeless "Wobble." Moving as a collective, they sang and danced along to every "get in there" and "wobble baby" in the song.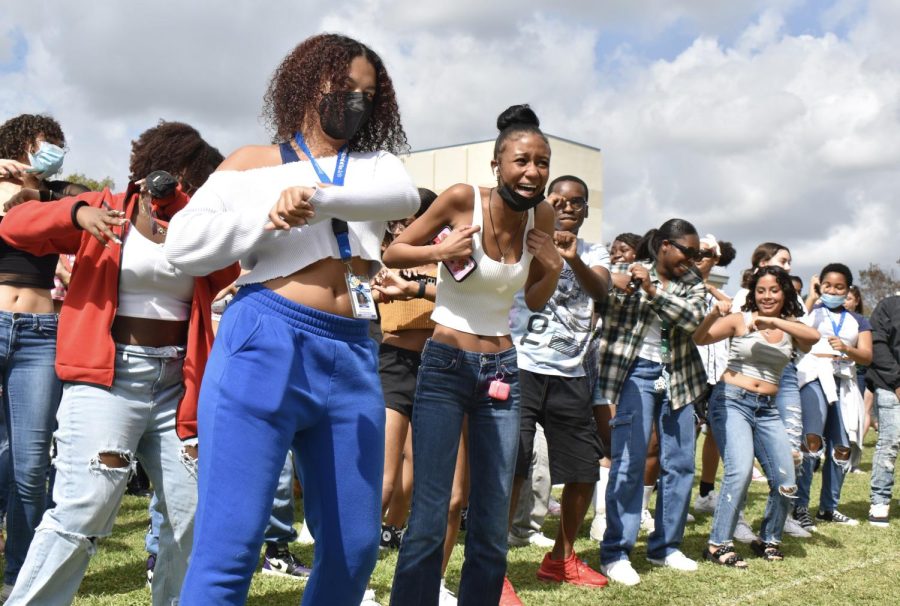 BSU's spirit week will continue from Feb. 21-24, culminating in a reenactment of the March on Washington and Martin Luther King Jr's famous "I Have A Dream" speech on Thursday. 
"I'm looking forward to seeing everyone from every ethnicity, background, and race participate," Young said. "We really want to encourage everyone to participate because Black History Month is not just about Black people celebrating Black history. It's everyone acknowledging Black history and everyone celebrating Black culture."