Key Takeaways from the HBCU Alumni Panel
The Black Student Union hosted a panel of eight historically Black college and university (HBCU) students and graduates. Alumni joined students to discuss the HBCU lifestyle, their experiences, and misconceptions on Feb. 26.
What Was Your Experience Transitioning from Dreyfoos to an HBCU?
"
Everybody was Valedictorian, everybody was Prom Queen, everybody held some kind of office going into [Howard University]. It humbled me so quickly, but it raised my self confidence a lot."
— Skyy Anthony, Howard University
"
It was nice to not have that 'Black' label attached anymore."
— Tyra Trotman, Howard University
"
Winsley Parrish, Florida Agricultural and Mechanical University [FAMU]"
— Going into a school not for your talent … I would say it was hard for me to showcase my talent because I wanted to leave that behind because I have done it for so long. I just wanted to focus on my career.
There's a rumor that HBCUs don't prepare you for the real world. Do you agree?
"
I really do think being at an HBCU prepared me for the real world. [At] my school of business, they taught us. They had honest conversations with us and said 'you're going to go into the real world and they're not going to accept you,' but here are the tools [anyways]. Your university is going to prepare you because you have students who are there for you, your professors are on top of you, so much more if you went to an HBCU than if you went to a PWI [Predominantly White Institutions]."
— Crystal Cleare, Florida Agricultural and Mechanical University
"
We took a resume and interview workshop, and there were these people from other universities that had four-page resumes, and we knew from day one at Howard that 'nobody wants to read all of that; you should have a one page resume.' There are just little things that an HBCU is not going to let you do to look 'crazy.' I think that even if the real world is not majority-Black, it's ok that your classroom for those four years is."
— Khala James, Howard University
How Would You Describe the Resources at HBCUs?
"
When it came to starting my career, [the care from the alumni] was tremendous. I have a lot of alumni who are senior leaders at JP Morgan, Morgan Stanley, and the [alumni] pool that they're just bringing me into conversations and helping me to be well-rounded."
— Crystal Cleare, Florida Agricultural and Mechanical University
"
You have to be willing to find those resources. They're not just going to fall into your lap. [FAMU] has mock interviews, resume reviews …[and allows you to] build Linkedin profiles."
— Winsley Parish, Florida Agricultural and Mechanical University
"
The [alumni] come back; They offer services as mentors, looking for summer interns to go ahead and keep paying it forward."
— Maya Hendry, Florida Agricultural and Mechanical University
"
In terms of getting in touch with financial aid, you're going to have to stay so adamant; Stay on top of them. Unless you're serious about it, they won't be serious about it."
— Emily Johnstone, Florida Agricultural and Mechanical University
"
It took a lot of hard work, and Spelman [College] definitely prepares you for being in a successful environment whether that's career or academic. And because of credentials, I've been able to get automatic acceptances off of the name alone."
— Alesia Taylor, Spelman College
Did You Have Trouble Fitting Into an HBCU After Leaving Dreyfoos?
"
No one really judges you. There's always somebody, even if it's just one person, one classmate, one faculty member that will take you under their wing and show you the ropes. You get inspired because you see so many people being driven and passionate people who look like you, so you're inspired to learn more about yourself."
— Maya Hendry, Florida Agricultural and Mechanical University
Leave a Comment
About the Writer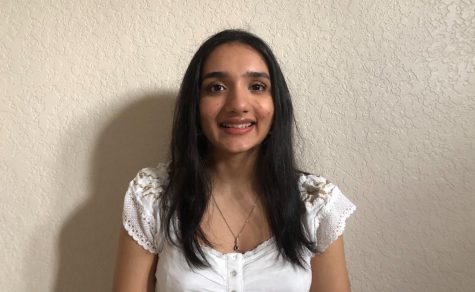 Shreya Srinivasan, Content Team Editor
Shreya Srinivasan is a second-year staffer and a content team editor on The Muse. She is a big believer in the cathartic nature of art and believes everyone...