A New Kind of Back to School
Around 200 students begin brick-and-mortar learning on Feb. 2
With about only one-third of the student body present on campus, classrooms have been filled with masked faces, empty desks, countless laptop chargers, and endless Google Meet calls. While many students have forged a new work ethic at home during the first semester, some among them have made the decision to return back to school for the second semester. 
According to the administration, around 200 students have step foot on campus on Feb. 2, some for the first time, others for the first time in nearly a year. Albeit, making the best out of the situation, some students felt that staying virtual would harm their mental health and well-being.
"I'm looking forward to getting back on a routine that gives me something to do to get back into a positive state," theatre junior Sofia Kissel said. "I think some people don't recognize that when you're going through something, there are ways you can help it. If going to school improves my mental health, I'm gonna do it."
Many students have also made their decision to return based upon both academic excellence and social interaction. A study in the Proceedings of the National Academies of Sciences found that students actively working together to solve problems in the classroom have "better educational outcomes at virtually all levels" when compared to students absorbing lectures passively. Vocal sophomore Erin Crossey believed that the brick-and-mortar learning environment will be particularly beneficial in regards to her relationship with her peers. 
"I really miss seeing everybody and I am looking forward to meeting my teachers," Crossey said. "I feel that learning in the school environment will be better for me." 
Yet, Crossey also recognized that returning to school will force her to adjust: she will have to wake up an hour and a half earlier than normal, wear a mask for over seven hours a day, and heed social distancing rules.
In an environment where teachers have had to balance their attention between students in the classroom and those at home, some students, including vocal sophomore Saedi Superficial, have struggled to pay attention in class, and have felt disconnected from their teacher and peers. 
"It is so much easier to 'check out' when you're online," Superficial said. "The teachers interact with the brick-and-mortar students way more than the online students … Speaking from my experience, I feel so left out of the class when they start having [conversations] — and when my phone is right next to me, it makes me so prone to not pay attention. I assume for in-school kids, it's much harder for them to get away with that because it's not like they can turn off their camera or mute their mic."
Although many students feel that the time has come for them to return to school, students like communications freshman Isabella Tickner feel it was best for them to stay virtual for the remainder of the year after a brief period of brick-and-mortar learning. 
"As a freshman, being in a new school with a bunch of new people and teachers was very overwhelming for me," Tickner said. "It made me anxious and uncomfortable. Along with that, it was difficult to get to school: I live in two separate houses so my bus situation isn't quite figured out yet. COVID-19 cases are on the rise as well, and it's better to be safe than sorry."
Still, many students have looked forward to learning on campus during the upcoming second semester. 
"I miss getting ready, getting out of bed, and having a purpose. When you're virtual, there were times I wouldn't want to get out of bed — I couldn't commit," Kissel said. "And just going in person gives you something to look forward to, something to get dressed for and get ready [for]. Mentally, it's so much better." 
About the Writer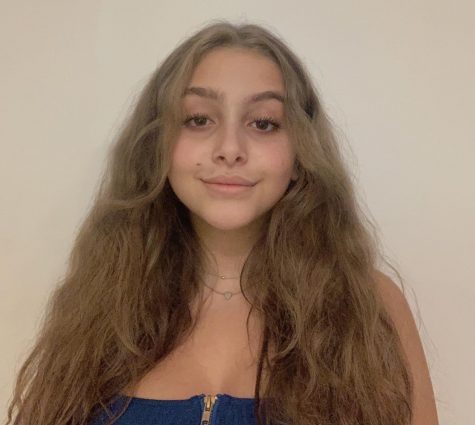 Raquel Korff, Multimedia Staffer
Raquel Korff is a multimedia staffer and a first-year member of The Muse. Raquel enjoys writing, swimming, and painting in her free time. As a big fan...