BREAKING: SCHOOL ELECTION RESULTS
Below are the results of the 2020-2021 DSOA Officer elections.
Class of 2021
Presidents: Nirmit Chandan and Benjamin Gao 
Vice Presidents: Natalie Cohen and Lucy Oxer
Corresponding Secretary: Rachel Dippolito
Recording Secretary: Lauren Perez
Treasurer: Sonali Vijay
Historian: Milan Tangirala
Class of 2022
Presidents: Nicolette Carew and Jade Lichtenstein 
Vice Presidents: Charlie Blackwell and Evan Noyes
Corresponding Secretary: Hannah Braun
Recording Secretary: Katie Davis
Historian: Caroline Murray
Junior Representative: Raunak Manchanda
Class of 2023
Presidents: Julia Smerling and Claire Zhao
Vice President: Sahil Bhandary
Corresponding Secretary: Sandra Nemes
Recording Secretary: Gabrielle Kiminyo
Treasurer: Kate Wagner
Historian: Emily Jones
Sophomore Representative: Sofia Plaza
SGA
Presidents: Trace Baxley and Chris Hesse
Vice Presidents: Chris Bedecs and Lucy Steigenga
Corresponding Secretaries: Christian Chantayan and Sheevam Patel
Recording Secretaries: Jackson Spellman and Aidan Taylor
Treasurers: Daniel Reiter and Grace Trainor
Historians: Alexandra Critchett and Allison Robbert
About the Writer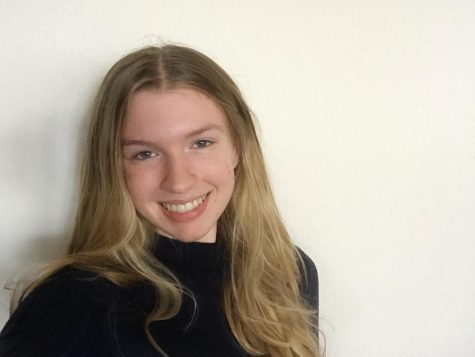 Emma Garrett,
Emma Garrett is a third-year staffer and the co-editor-in-chief on The Muse. When she's not writing, she's reading whatever she can get her hands on,...