AP Exams Start in 13 Days. Here's What You Need to Know.
The College Board sent an email to students this evening providing some crucial information to prepare for the AP exams. Testing begins on May 11 and will continue through May 22.
Below is a summary of the College Board's tips leading up to exam day. The following tips apply to all exams except for world languages and AP Music Theory.
Prepare a Google Doc or Word document where you can type your responses for history and English exams. The top of each page should contain your AP ID and initials.
Make sure that your device supports Chrome, Safari, Edge, or Firefox. The AP exam will not work on any other browser.
Complete the exam demo on your device to ensure that your browser can support the exam. The demo lasts roughly 10 minutes.
Next week, attend AP Prep Week review sessions, which will cover exam-style questions and content for each course.
Forty-eight hours before the exam, your e-ticket will be emailed directly to you. If you don't receive this email, you will be able to locate the AP exam ticket on the College Board website. Make sure that you have online access to this ticket. Double check that the ticket matches the correct course and includes the exam's updated time and date.
Thirty minutes before the exam, click your e-ticket to go through security.
Key takeaways from the exam demo:
If submitting a handwritten response, all pages must be labeled at the top with your

AP ID

and initials. The College Board requires that students "use separate pieces of paper for each exam question," according to the exam demo.

If submitting a typed response, all pages must be labeled at the top with your AP ID and initials. Students can only submit one document per question. The following file formats are compatible with the test software: TXT, DOC, DOCX, PDF, and ODT. Google Docs must be

converted

to one of these acceptable file formats in order to be submitted.

If submitting a photographed response, you can attach a maximum of five photos. These photos can only be attached one at a time. Files must be at least 10KB, at most 25MB, and one of the following file formats: PNG, JPG, and JPEG. Each image should be legible, in portrait orientation, and contain your AP ID and initials.

If pasting a response into the text box, you cannot type directly into the box. Instead, the College Board recommends that you type your response into a Word Doc, Google Doc, or notes app and then paste your response once completed. You should include your AP ID and initials at the beginning of each response.

Once your response has been submitted, you can't go back to edit it.
About the Writer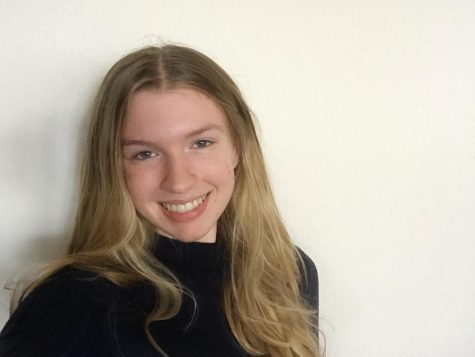 Emma Garrett,
Emma Garrett is a third-year staffer and the co-editor-in-chief on The Muse. When she's not writing, she's reading whatever she can get her hands on,...