12/9-12/15 NEWS BRIEF: PSAT SCORE RELEASE, BOYS BASKETBALL TEAM OPENER, JEFFERSON JUBILEE, AND MORE
PSAT Score Release 
Last Monday, students woke up to discover their score on this year's PSAT. Students in 9th, 10th, and 11th grade took the PSAT on Oct. 16 to assess their reading, writing, and mathematical skills. Scored out of 1520, the test is used to identify students eligible for the National Merit Scholarship Program in 11th grade. 
"Students should take the PSAT seriously because they can receive many accolades or even rewards," vocal sophomore Kayla Zakarin said. "Sleep deprivation was an issue for me the night before [the test], but my score was quite a wonderful surprise." 
Boys Basketball Team Home Opener
With less than a minute to play in overtime against Morningside Academy, strings freshman Keon Allen knocked down a 3-pointer that sealed the first win this season for the Jaguars boys basketball team.
"We were cold during the fourth quarter, but after Keon [Allen] nailed that clutch shot, I had confidence that we would win," strings senior Will Penn said. "Moving forward, we need to keep our focus and stay calm and [collected]." 
Jefferson Jubilee
On Friday, the A.R.T.S. Club held their annual Jefferson Jubilee in the Media Center from 9 a.m. to 2 p.m. The event brought together students and children from four Palm Beach County elementary schools. Students in the club donated gifts to the children and saw their smiling faces as each child received a total of five gifts. 
"At the beginning, the entire room was filled with excitement. Towards the end, it was bittersweet saying goodbye to the kids," A.R.T.S. Club member and theatre sophomore Nicolette Carew said. "Seeing the kids laugh and smile made me so happy." 
Juice WRLD Tribute 
Following the death of American rapper Juice WRLD on Dec. 8 in his hometown of Chicago, Illinois, the Black Student Union organized an opportunity for students to honor the life and career of the up-and-coming artist. The event was also held to learn from his passing, as it discussed the glorification of drugs in the music industry and how it changed the perceptions of young fans. 
"Many students felt a connection to his music, as many of his songs involved mental health and subjects they could relate to," communications junior Joshua Kenny said. "His death can teach fans about the amount of negative consequences associated with drugs."
About the Writer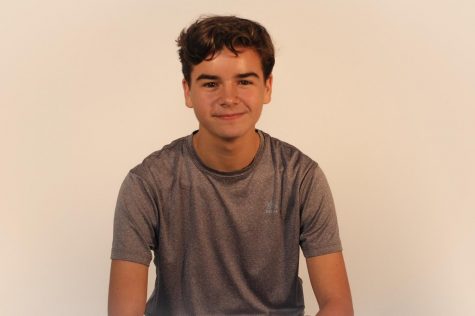 Charlie Blackwell, News Writer
Communications sophomore Charlie Blackwell is a staffer for the news section and is currently enjoying his first year on The Muse. He's very interested...