NEWS BRIEF FOR 10/7-10/13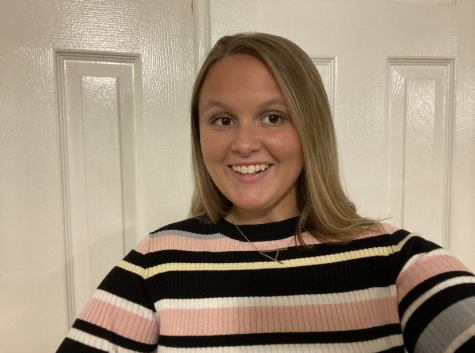 More stories from Annabella Saccaro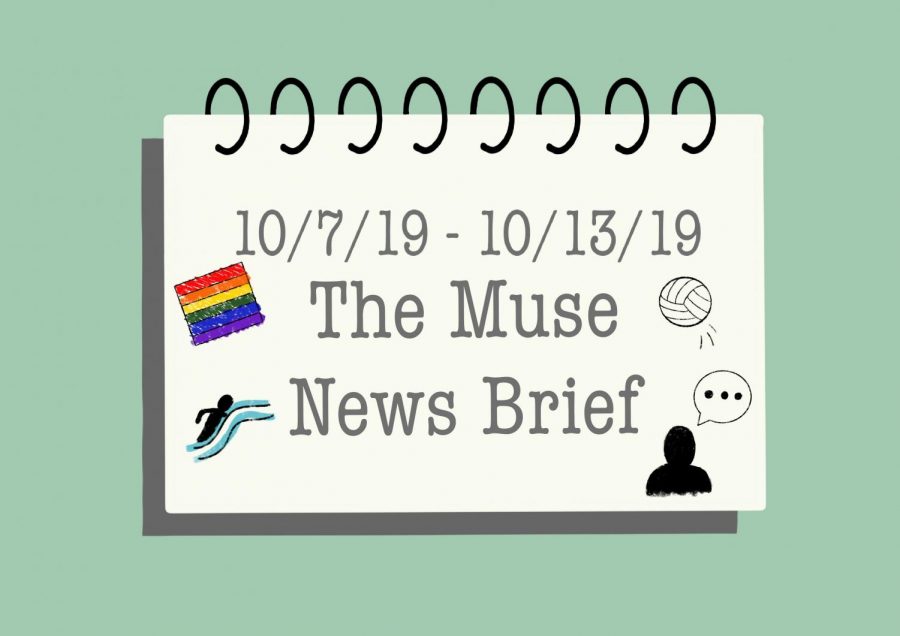 On-Campus
Senior Night 
10/7
The girls volleyball team hosted their annual Senior Night last Monday, during which they recognized senior team members as they served one last goodbye to their home court. The team celebrated by with dinner, cake, and a photoshoot. They played Suncoast High School and lost with a score of 0-3.  
"I want [the team] to remember [that] you have to stick together because [volleyball is] mental and very demanding physically, but you have to remember to stay together.," vocal senior Czhen Beneby said. [This team is] like [a] sisters bond forever."
To read more about Senior Night, check out the full story coverage on our website. 
One Last "Swan Song"
10/10
On Thursday afternoon,  swim team members raced in their last dual meet of the year against Seminole Ridge High School and Royal Palm Beach Community High School. They competed in events like the 100-yard butterfly, 500-yard freestyle, relay races, and more. Some seniors, as swim coach Nathan Hesse would say, swam the last "swan song" of their high school swim careers. The team is now preparing for the district meet coming up at the end of October.
"I have been on the swim team for two years: junior year and now senior year," visual senior Julia Ursine said. "I wish I had joined since freshman year because it is so fun and encouraging to be on a team full of people, especially when you can visually see yourself growing and improving from one year to the next." 
Speech and Debate Team Competes in Second Local Tournament 
10/12
On Saturday morning, the Speech and Debate Team traveled to Wellington High School to compete in their second local tournament of the year. Students competed in a variety of events such as Congressional Debate, Dramatic Performance, and Original Oratory.  The team is now preparing for the Florida Blue Key Speech and Debate Tournament in Gainesville coming up at the end of October, and their third local tournament, which takes place in November.
"It was such an exciting experience to be at the tournament and compete against people that were more experienced than me," communications freshman Kate Wagner said. "I was nervous in the beginning because it was my first time at a high school tournament, but all of the other Dreyfoos team members were very supportive and helped me so much along the way, and I had an amazing time." 
To see individual rankings, go check out the Speech and Debate Teams Instagram page.
Local 
Florida Man Helps Local Palm Beach County Students
10/8–10/9
Local Jupiter real estate agent, Andrew Levy, donated nearly $1,000 to Jupiter schools to help clear lunch debt for students. After learning about the dilemma facing students across the county through a Facebook post, Levy was "hit in the heart." He hopes to raise awareness for this issue by encouraging others to donate in order to help relieve students of over $50,000 in lunch debt in the district. He is planning to make a fundraising page to raise money and keep donations rolling in each school quarter. 
Reported Gunshots at Boca Town Center Mall
10/13
On Sunday afternoon just after 3 p.m., there were reports of gunshots at the Boca Town Center Mall. There was one injured person who was rushed to Delray Medical Center, whose identity and condition has not yet been revealed. The mall was put on lockdown as SWAT teams investigated the incident. There was no active shooter at the mall when the police arrived, according to the Boca Raton Police Department.
National 
Supreme Court Rules on LGBTQ+ Rights Case
10/8
On Tuesday, the Supreme Court was set to hear a case on whether a person's sexual orientation or gender identity was acceptable legal grounds to fire someone. The hearing came after three cases were filed regarding the firing of workers based on their sexual and gender identity. The plaintiffs are seeking protection from the Civil Rights Act of 1964, which prohibited discrimination in the workplace based on, race, color, religion, sex, or national origin. The rulings in the three cases are set to be announced by next year. 
"Be Kind to One Another" 
10/8
After former President George Bush and talk show host Ellen DeGeneres were spotted together at a Dallas Cowboys football game, social media platforms went into a frenzy as people questioned why the pair was hanging out. DeGeneres was quick to defend their friendship, as she explained that her motto "be kind to one another" meant "be[ing] kind to everyone."
"I'm friends with George Bush—in fact, I'm friends with a lot of people who don't share the same beliefs that I have," DeGeneres said on her daytime talk show. "We're all different, and I think we have forgotten that that's okay that we are all different." 
Global
Withdrawal of U.S Troops from Syria 
10/13
On Sunday, the U.S decided to withdraw troops from Northern Syria as Turkish forces continued to move forward in their fight against Kurdish forces. About 1,000 troops will be leaving the area but not the country entirely, as Defense Secretary Mark Esper told CBS' TV program, "Face the Nation." President Trump also claimed that it was "very smart not to be involved in the intense fighting along the Turkish Border, for a change." The president showed his support to the Syrian community by giving $50 million in aid "to protect persecuted ethnic and religious minorities," as stated by White House Press Secretary Stephanie Grisham.
About the Writer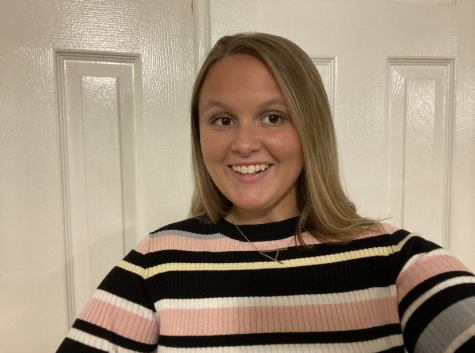 Annabella Saccaro, Content Team Editor
Annabella Saccaro is a second year staffer and a content team editor on The Muse. When she is not reporting, she can be found as the speech captain for...