NEW FACES, NEW LANGUAGE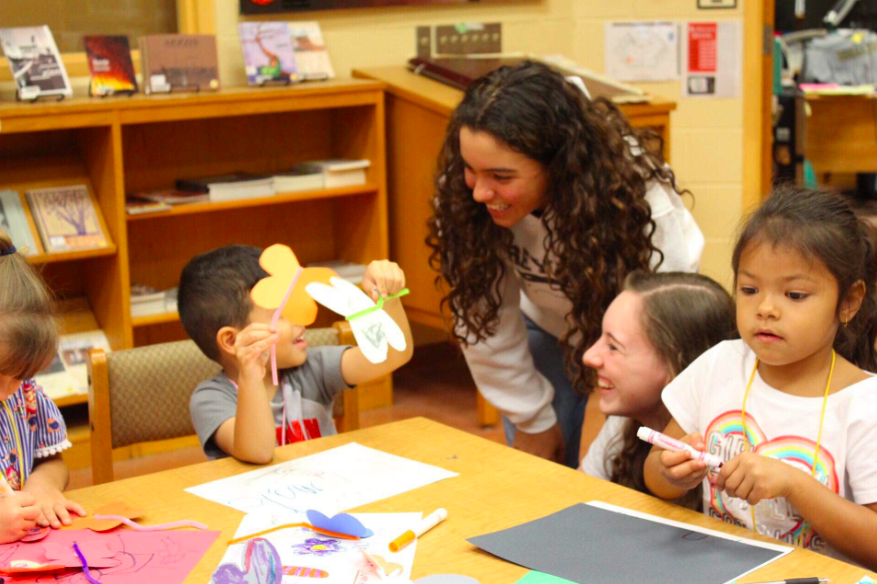 As America's second most spoken language, Spanish is an important tool for millions of Americans. At our school, students attend Spanish classes each day. Yet at the Luciano Martinez Child Development Center, more than 100 Spanish-speaking students walk the halls with little knowledge of English. 
Students in the Dreyfoos chapter of Spanish Honor Society want to change that. 
"These children are in pre-kindergarten," said Sebastian Fernandez, Spanish Honor Society President and communications senior. "So at this stage, they're developing the skills to communicate. For most of them, their first language is Spanish."
Operated by the Hispanic Human Resources Council, the Luciano Martinez Child Development Center is one of two centers for low-income eligible families in Palm Springs, Florida. 
"The children are sons and daughters of migrant farmworkers, predominantly Latin," said Lori Brown, Spanish Honor Society sponsor and foreign language teacher. "They're not in one place for too long. Some come from Cuba—some from Peru. They're coming from all over." 
On Oct. 24 and Dec. 12, a select group of Spanish Honor Society students will make the trip to Luciano Martinez. 
"Every time, we take about 25 students on the bus with us to the Hispanic Resource Center," Fernandez said. "However, in preparation for the field trip, we have hundreds of members participating to prepare materials that we're going to do with the kids." 
Teaching young children English is no easy task, no matter how fluent one is in a particular language. However, through engaging activities and projects, learning English from high school students can be an exciting process for the young students of Luciano Martinez Child Development Center. 
"When we go, it's so cool because we're learning from them [and] they're learning from us," Mrs. Brown said. "We're doing crafts and singing songs or reading books."
"You just get to go back to elementary school for a day and play with these kids," communications senior Julia Porter said. "We play tag; duck, duck, goose; and all these games that you're not supposed to play in high school." 
For members of the Spanish Honor Society, the most rewarding part is witnessing the impact this can have on the kids. 
"I think it's an amazing trip. If you have an opportunity to do it, you should do it," Porter said. "It's such an eye-opening experience to go play with these kids and see what they're like."
About the Writer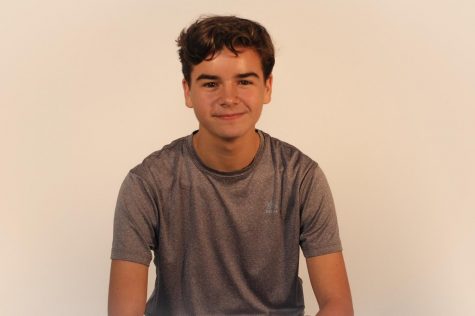 Charlie Blackwell, News Writer
Communications sophomore Charlie Blackwell is a staffer for the news section and is currently enjoying his first year on The Muse. He's very interested...