It has only been three days since Gov. Ron Desantis declared a state of emergency across all 67 counties, but Palm Beach County is already bracing for Hurricane Dorian's impact. Gas stations are running out of fuel and cases of water are flying off of store shelves. 
In a time of such anxiety, many immediately turn on their TVs or phones to see where the hurricane may move next. it is crucial to understand what information the commonly used National Hurricane Center forecast does and does not convey.  While many call it "Cone of Death," its real name is the less extravagant "Cone of Uncertainty." Read on to clear up other misconceptions about this well-known projection.
What the Cone of Uncertainty DOES NOT show
The

exact path

of the hurricane. In fact, one-third of hurricanes end up outside of the cone, according to the National Hurricane Center.

The scope of hazardous conditions

. Hazardous conditions such as heavy wind, rain, and storm surge are possible outside of the cone.

The extent of

evacuation zones

. 
What the Cone of Uncertainty DOES show
The probable track of the

center

of the hurricane 

A general

estimate

of the

size

of the storm (go to the

National Hurricane Center

and click on the map)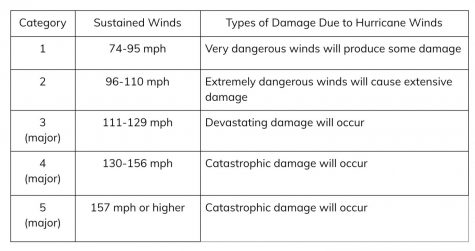 Always listen to evacuation orders and have at least seven days of supplies, including food, water, and medicine. Always have a plan in case of disaster. Stay safe Dreyfoos. 
Find out more information here: https://www.nhc.noaa.gov/, http://discover.pbcgov.org/publicsafety/dem/Pages/Hurricane.aspx.