THE FIGHT FOR AP SPANISH LITERATURE
The sudden departure of Spanish teacher Michael Anand-Obleton has caused concerns regarding the continuation of AP Spanish Literature and Culture at Dreyfoos. Many see the course as the final step in high school Spanish, and both teachers and students believe it is essential to achieve fluency. Foreign language dean Lori Brown is fighting to keep this class on the schedule.
"We're trying to find a teacher that can teach AP Spanish Literature next year," Ms. Brown said. "I don't want to lose it."
Visual junior Ana-Gabriella Thomidis, who is currently taking AP Spanish Literature, believes it's an important course to include in Dreyfoos academics.  
"It's from the perspective of the Spanish-speaking world," Thomidis said. "It incorporates European, North American, and South American history—even some African history. You get much more perspective from it, as compared to English literature."
Students currently in AP Spanish Language are excited about the opportunity to take AP Spanish Literature.
"I think that getting to evaluate literature in Spanish would be really helpful toward getting to learn even more Spanish," communications junior Mara Vaknin said. "In English, I love reading and writing. Those are my favorite subjects in school, so it definitely interests me to read and write in another language."
However, keeping AP Spanish Literature on students' schedules has been a consistent  battle long before the departure of Mr. Anand-Obleton. Because the course requires a minimum of three years of previous Spanish classes, not many students are qualified to take the course. With the low turnout, it can be hard for the school to justify assigning a teacher to the course.
"It's a numbers and funding issue," Principal Dr. Susan Atherley said. "If I have only three students assigned for a Spanish class, we can't have it."
This funding issue is amplified by the prioritization of preserving arts teachers. As a result, AP Spanish Literature may not be offered next year, and new AP classes such as Chinese and Computer Science are likely not to be offered in the future.
"I have to keep the arts teachers [at Dreyfoos]," Dr. Atherley said. "So, which teacher do I say we're not going to have?"
Despite logistical concerns, the foreign language department remains dedicated to offering an AP Spanish Literature class.
"It's culturally enriching to get to meet all the famous authors that are coming out of the Latin American culture," Ms. Brown said. "They've got beautiful pieces and beautiful work that get overlooked by native English speakers."
Many students also believe that, through the AP Spanish Literature course, they can finally achieve the fluency they have been striving for.
"I think studying Spanish literature will help me become more fluent in it," piano sophomore Daniel Wang said. "I am curious about Spanish literature because so far, my only experience with literature has been in English; I've never really read anything in another language."
Check back in for updates on the resignation of Mr. Anand-Obleton and the future of AP Spanish Literature.
Your donation will support the student journalists of Dreyfoos School of the Arts. Your contribution will allow us to purchase equipment and cover our annual website hosting costs.
About the Writer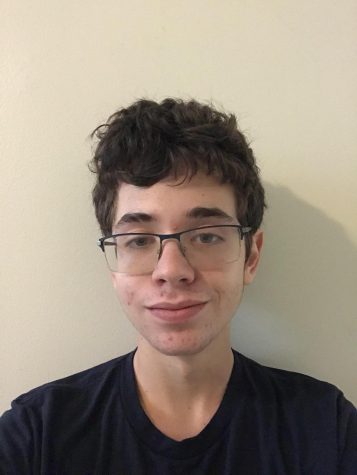 Asher Moss, Content Team Editor
Asher Moss is a third-year Content Team Editor. He loves politics and investigating important issues. Asher also enjoys cooking and makes a particularly...