SCHOOLWIDE MENTAL HEALTH WEEK COMBATS STIGMA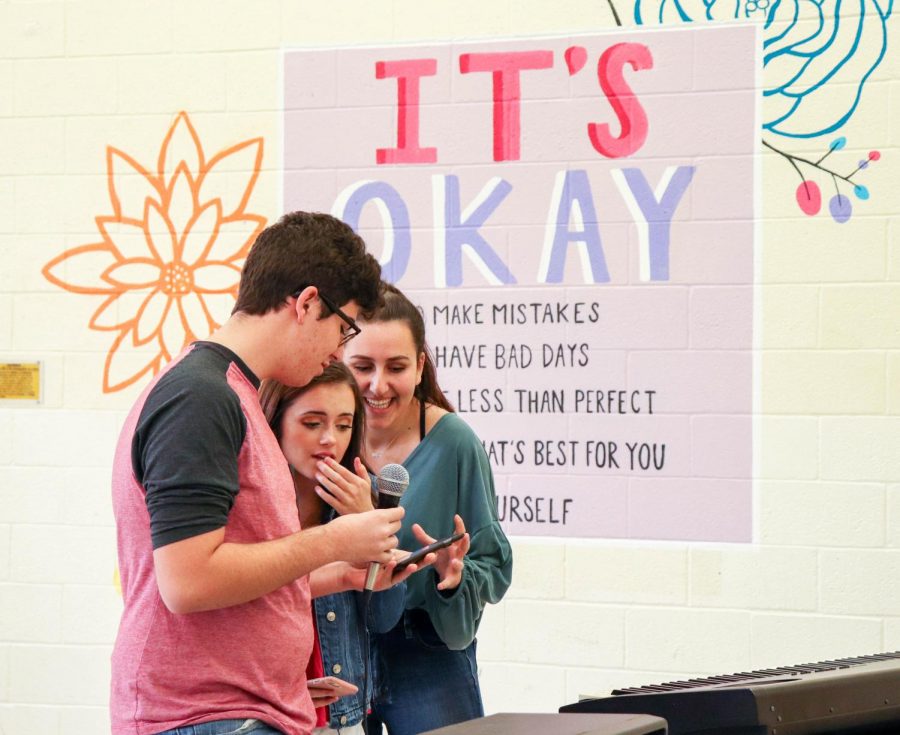 In a constructive learning environment of motivated students pursuing their passion in the arts, mental health issues continue to linger in the halls. Last week, determined students took a small step toward big change.
Dreyfoos' first Mental Health Awareness Week was an initiative started by The Muse, the school's newsmagazine, with communications juniors Katherine McNamara, Sebastian Fernandez, and communications senior Jennifer Jia spearheading the events. Throughout the week, they had the intention of spreading awareness about mental health, resources available to students, and coping mechanisms to help students work through issues in the school community.
"We haven't really taken the initiative to deal with [mental health issues] and start a conversation in our community [before]," McNamara said. "I feel like this is the first step to building a community within our school that accepts mental health issues, talks about them, and helps students work through them so that we can build a stronger community in our school."
The events encouraged various clubs and honors societies to participate in a conversation among the entire school community, shining a light on an issue that has persisted through recent years. Some of the school's largest clubs, including A.R.T.S Club and A Prom to Remember, helped promote the week's events, while others, such as GLOCAL, actually sponsored events.
"The important part of this was bringing people together," GLOCAL club member and communications sophomore Sonali Vijay said, "Especially because of events that have happened this year, I think it's important to know that there are people who will be there for you to make new friends."
Around a month of preparation went into the week's activities, according to the student organizers. The first step in planning the week was providing the administration with a proposal and mission statement outlining planned events for approval. The intended goal listed in the mission statement was "to facilitate healing in the community through educational programs and resources with openness and compassion."
"I think [Mental Health Awareness Week] gave the students an opportunity to become more aware of the resources we have here," Principal Dr. Susan Atherley said. "Being a licensed mental health counselor for the last 30 years, I'm very sensitive to mental health issues, and I fully support [Dreyfoos] doing whatever we can to be more aware of what's going on to help other people."
Throughout the week, students were encouraged to facilitate conversation and use the resources they have access to. The first event of the week was Make a Friend Monday, during which strangers formed connections through card games and handshakes. Participants were given card sets with topics to discuss with fellow students they had never met. During the second half of the lunch period, students walked to Freshman Hill to form a "kindness circle" and participated in a game of Connection, meant to highlight the things they had in common. Participants paired up and made a handshake with a new friend in an effort to start a relationship that would last beyond the circle.
"Starting the conversation about mental health is important because it's the first step," Vijay said. "Without taking that first step, you can't do anything else. If no one talks about it, then nothing is going to be done."
On Tuesday, mental health professionals Katherine Murphy and Stephanie De La Cruz spoke to students about available resources and how to recognize warning signs among their peers. Rubber wristbands with the hashtag #YourMindMatters were distributed to students in their third-period classes to remind them of the resources. On Wednesday, a bulletin board with information was unveiled in Student Services.
"I feel like we've started a conversation on campus, and we've started to facilitate healing," Fernandez said. "I think that it definitely doesn't end here. It's a conversation in a process that needs to continue beyond this week."
A yoga class was offered as a de-stressor during lunch on Thursday, and sheets of paper with five different ways to manage stress were passed out to students. Led by visual senior Paige Duffack, the class provided many students with relaxation and a break from their hectic daily schedules.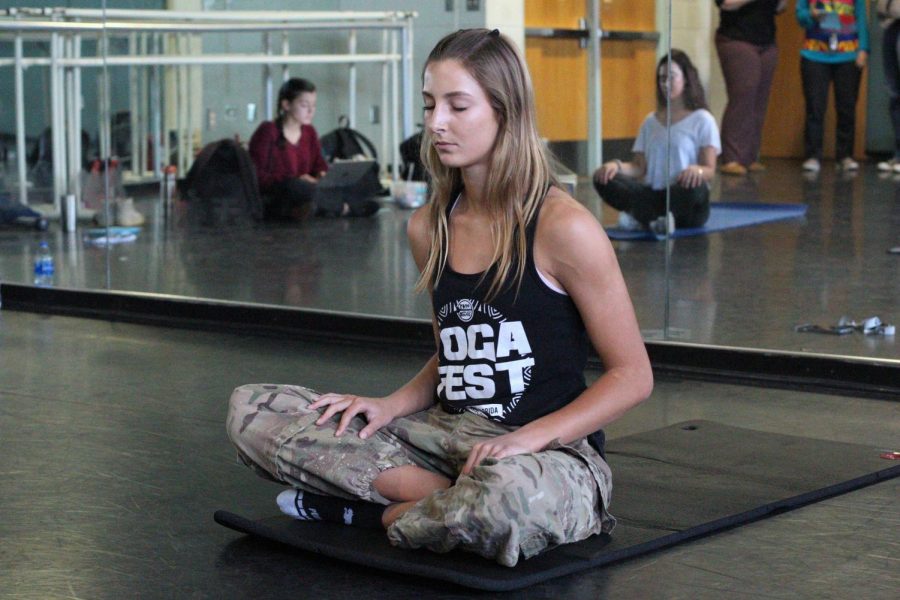 "After leading the yoga class, lots of participants said they felt like their mind was relaxed and had an air of contentment," Duffack said. "Knowing I impacted kids in a positive way gives me a feeling of accomplishment and complete joy. It's crazy that I can make someone feel this way, and I love it."
To close the week, vocal senior Carolyn Lord belted a rendition of indie artist Joji's song "Slow Dancing in the Dark," accompanied by vocal junior Noah Sams on the piano, for a live performance in the cafeteria. In the midst of it all, a mural painted by visual juniors Amanda Cohen and Angel Ly was revealed on the wall behind them. The artwork was headed with the words "It's okay," followed by actions "it's okay" for students to take regarding their mental health. The mural took roughly two days to complete and will serve as a lasting commemoration of Dreyfoos' first Mental Health Awareness Week.
"Participating in Mental Health Week is supporting an initiative that resonates with many Dreyfoos students," Ly said. "The competitive, high-pressure nature of Dreyfoos on top of personal stressors can have adverse effects on students' mental health. We hope to spread awareness and positivity through this week for our Dreyfoos peers."
In Volume 15, Issue 2 of The Muse, a survey conducted amongst 1171 students found that 24 percent of the 2018-2019 student-body felt that they needed professional help with their mental health, illustrating the matter's prominence on campus. However, the situation extends beyond just the Dreyfoos community. The National Alliance on Mental Illness found that just over half (50.6%) of children with a mental health condition aged 8-15 received mental health services in the previous year. The initiative to spread awareness has become increasingly significant in recent years.
"I think this week is special because even though it's the first time and the event isn't really established in our school community, we have been able to impact students in our school in a meaningful way," McNamara said. "Even if we just impacted one person, the entire week will have been worth it. As students, we have to begin to work toward letting our mental health take precedence in our lives, and I believe that this week is the first step toward realizing that goal."
About the Writer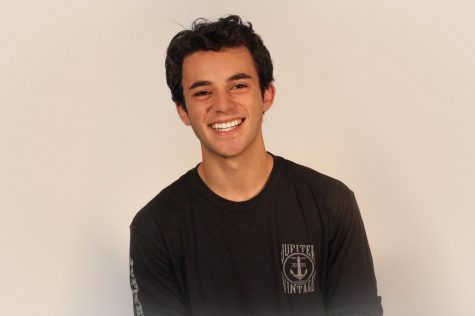 Adam Goldstick, Photo Editor
Communications junior Adam Goldstick is a second-year member of The Muse. For as long as he can remember, Adam has enjoyed telling stories, originally...