BREAKING: YOUTUBE BLOCKED ON DISTRICT NETWORK FOLLOWING INTERNET HOAX
Last weekend, California mother Pearl Woods responded to a potentially dangerous situation in her house. Her gas stove had been turned on but not lit, filling the house with explosive gas. This was not a technical error— it was the intentional work of her 12-year-old-daughter Zoey.
When asked about the situation, Zoey responded that an online character named Momo had encouraged her to engage in this hazardous activity, among others. This story, uncovered by CBS News, reflects a recent uptick in the number of people participating in the "Momo Challenge," a game that entices children to complete increasingly fatal tasks. The consequences of the challenge have been reported on almost every major news network, and, most recently, reached Dreyfoos in the form of a YouTube ban.
"Due to unforeseen circumstances, we are removing access to YouTube for the entire district through Friday," School District of Palm Beach County Deputy Superintendent Keith Oswald said in an email to all district principals, obtained by The Muse.
The abrupt blocking of YouTube, where content regarding the challenge supposedly flourished, did not go unnoticed in classrooms.
"It's a huge inconvenience," communications junior Faith Tirtarahardja said. "[In AP Art History, visual dean Lacey] Van Reeth had to use her own personal hotspot to show a YouTube video about a certain art work in our curriculum."
"
It's a huge inconvenience. [In AP Art History, visual dean Lacey] Van Reeth had to use her own personal hotspot to show a YouTube video about a certain art work in our curriculum."
— Faith Tirtarahardja
Tirtarahardja was not alone in experiencing hiccups due to the ban.
"It's amazing how much we rely on YouTube," social studies teacher Jeffrey Stohr said after he was forced to change his lesson plans. "There [are] all kinds of John Green videos and 20th Century [material] that we can't access."
Though fear of the Momo Challenge was chief among reasons for banning YouTube temporarily, there is no tangible evidence to prove its existence.
"[From] everything I've read about it, it's just one big hoax. It's not there," Technology Coordinator Edward Hornyak said.
In reality, the most popular image of Momo is actually a sculpture called "Mother Bird," created by artist Keisuke Aisawa for the Japanese special effects company, Link Factory. After appearing on display at Tokyo's Vanilla Gallery in 2016, edited posts of the image surfaced on Instagram and eventually morphed into the latest urban legend: Momo was supposedly encouraging viewers to engage in dangerous behavior linked to suicide in the middle of children's videos.
"After much review, we've seen no recent evidence of videos promoting the Momo Challenge on YouTube," a YouTube employee said in a statement. "Despite press reports of this challenge surfacing, we haven't had any recent links flagged or shared with us from YouTube that violate our Community Guidelines."
Still, the SDPBC took "overly cautious" action to protect students, according to Mr. Hornyak. Eventually, YouTube stepped in and addressed the issue.
"To clarify, it is not against our policies to include the image of the Momo character on YouTube; that being said, this image is not allowed on the YouTube Kids app, and we're putting safeguards in place to exclude it from content on YouTube Kids," the YouTube employee said.
Though the challenge has not been found in any YouTube videos, Secondary Technology Support Technician Edward Maniaci explained that YouTube's algorithm "reads in three spots: beginning, middle, and end."  It is "very easy," Mr. Maniaci said, "to splice [other] videos in" blank spaces.
This means that the concept of inserting Momo into other videos—though its existence cannot be confirmed—is possible. In fact, the ban from the SDPBC came after teachers at another school ran into an issue with students seeking Momo Challenge content.
"What happened was that it hit the news yesterday morning, and by 11:30 [a.m.] or 12 [p.m.], it [YouTube] was blocked by the school district," Mr. Maniaci said. "The district usually pulls the trigger [and blocks websites] before they're able to get the word out [about the reason]."
Currently, the YouTube ban is set to be lifted by the time classes begin on Monday. Additionally, YouTube reportedly demonetized any videos with content about the Momo Challenge to emphasize their opposition of content that promotes dangerous acts. Keep following The Muse for updates on this developing story.
Your donation will support the student journalists of Dreyfoos School of the Arts. Your contribution will allow us to purchase equipment and cover our annual website hosting costs.
About the Writers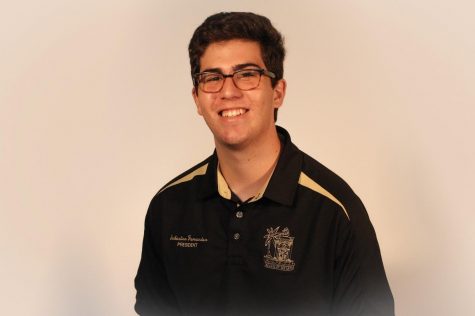 Sebastian Fernandez, Managing Editor
Sebastian Fernandez is a third-year staffer as well the digital managing editor for The Muse. Sebastian works hard to increase the digital footprint of...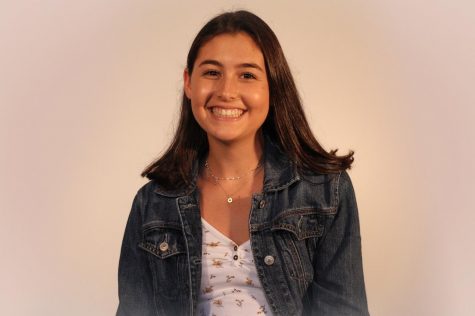 Maddy Rubin, Managing Editor
Communications senior Maddy Rubin is Print Managing Editor and a third-year staff member of The Muse. Outside of the publication, Rubin is the event coordinator...