Despite the fact that Feb. 14th is Valentine's Day, class goes on as normal, and it seems like just another day. Then, through the door, students dressed as Cupids skip through the classroom singing songs of love and cheer, giving candy to the recipients, and serenading the students and teachers.
"[The singing telegrams] were a mixture of being very excited and flustered," communications sophomore Nanako Kondo said. "I didn't really expect it."
It's all part of a celebration for Valentine's Day, held by A Prom to Remember. These telegrams, while costing only $5, allow people to send singing messages to their valentines in an extravagant way.
"Their dance moves might be questionable at times," Kondo said, "but I think that they did a wonderful job."
Singing telegrams are one of the many ways APTR fundraises for their club's main goal:  helping teens with cancer go to a prom celebration of their very own. They are usually sold during the winter holidays, as well as Valentine's Day.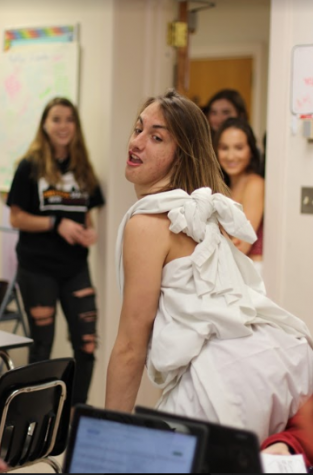 "What inspired me to help out was that I know loved ones who have been affected by cancer," APTR Co-President and digital media junior Kristina Ronan said, "so that's why I really wanted to get involved with this club."
However, in order to organize these telegrams, months of preparation are necessary for the event, including finding the actors, fitting the cupid outfits, and figuring out which classrooms to entertain first.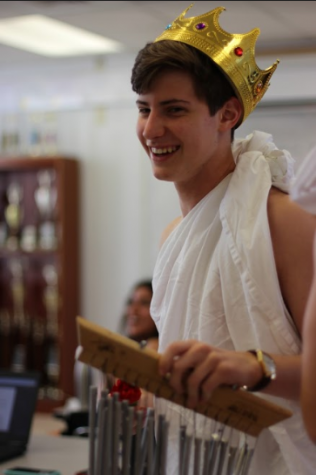 "We do a lot of preparation," APTR Vice President and communications senior Sydney Greenspan said. "We start preparing in December for our February singing telegrams. We send out Google Forms to the guys who want to be the Cupids, and then we start asking for donations of candy. We start prepping two to three months in advance so that it can be a really good time for everyone."
Once everything is prepared for the big day, the Cupids go out to classrooms, bursting in unexpectedly. For a few minutes, the Cupids and their musical accompaniments sing, dance, and deliver the candy messages.
"We had a few meetings with the boys, and we talked to the singers," Ronan said. "[This is] to make sure they're actually rehearsing their songs and for the boys to bring the correct stuff."
In the end, these telegrams are significant to Dreyfoos style, creativity, and tradition.However, this is not just an event to spread love and cheer, it is also to spread awareness and gain support. Because for many, the telegrams are a way for students to show their support for those suffering with cancer.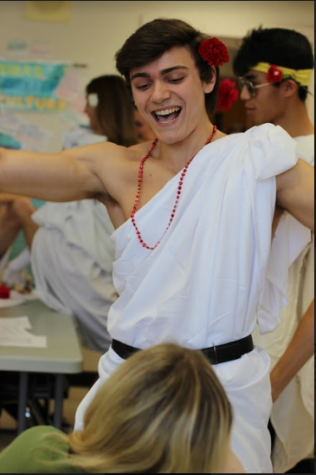 "We do all these fundraisers to try to get as much money as possible to go toward the prom," Greenspan said. "[Teens with cancer] either might have missed their own because they were in the hospital or will never get to go to one."