MULTICULTURAL SHOW
Running two shows throughout the afternoon following Pep Rally, performers came together to express the beliefs, diversity, and talents of the Dreyfoos community in the bi-annual Multicultural Showcase.
"I think [this showcase is] really important because it reemphasizes who we are as a school," show sponsor and English teacher Nieves Lopez said. "We're diverse, or at least we seek diversity. We're tolerant of one another—not even tolerant. We celebrate one another."
The show was divided into five continents and included poetry, dancing, and music. As the stage director, vocal senior Diana Parra led auditions, organized performances, and introduced each continent.
"[It's] one thing to have a show [with] everybody clapping and [saying] it's great," Parra said. "But I really want people to be taken aback and say, 'I've never seen anything like this before.' That was my goal."
This year an online audition system was used to make sure that everyone who wanted to share their culture could participate in the showcase, no matter how busy their schedules might have been.
"The showcase is a way to help express the many different lives we live when we go home from school," vocal freshman Kayla Zakarin said. "I was inspired to write my poem by the other poems at the student vigil for the Pittsburgh shooting. I have always really appreciated poetry, and I love speaking about my culture."
Some, like strings junior Thalia Carzola, felt the showcase was an opportunity to fight against the cultural appropriation they believe exists at Dreyfoos.
Carzola performed a traditional hula dance at the showcase, explaining that this dance is "very strong, [unlike] the things they have in the movies and not like the things people have seen. It's more about talking to our ancestors and gods than waving our hands around."
Overall, the showcase was a memorable chance for students to share their culture through various forms of art.
"Performing is the most magical thing you can do," communications junior Samantha Garboden, who performed in a Bollywood dance, said. "Time becomes blurred, and your body takes action. Though it was hectic with after-school rehearsals and backstage, it was so worth it. Now so many people have talked to me, wanting to know more about the culture."
About the Writer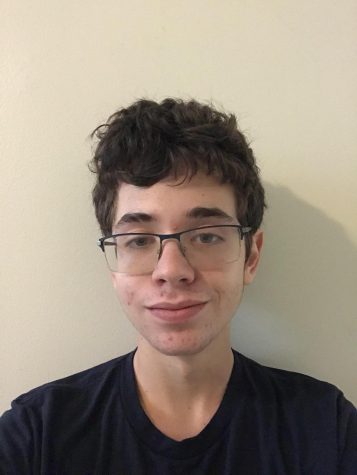 Asher Moss, Content Team Editor
Asher Moss is a third-year Content Team Editor. He loves politics and investigating important issues. Asher also enjoys cooking and makes a particularly...