Weekly News Brief: Puerto Rico, Kneeling, and Saudi Arabia
Crisis in Puerto Rico
Puerto Rico was hit with the most powerful hurricane the island has seen in over 89 years on Sept. 20. Hurricane Maria smashed into the island as a Category 5 hurricane, putting the lives of the 3.5 million residents in danger. Puerto Rico is now faced with a serious humanitarian crisis. As of this week, the island has no water, electricity, or cell service. The citizens of the U.S. territory are cut off from the rest of the world, leaving them in a vulnerable position. The Guardian reported that 1,360 out of 1,600 cell towers are currently down. This lack of cellphone service has left many people worried for their family members and loved ones. Donald Trump is scheduled to visit Puerto Rico next Tuesday. In a recent statement, President Donald Trump warned that ignoring this catastrophe risks making it "your Katrina."
The Kneeling Debate
One of the biggest controversies of this year arose when, in a speech to endorse Alabama Senate candidate Luther Strange, President Trump said that National Football League owners should fire players who kneel during the national anthem. This debate originally began when the San Francisco 49ers quarterback, Colin Kaepernick, kneeled during the national anthem as a sign of protest against police brutality and racial inequality in America. Currently, it is suspected that Kaepernick is unemployed because teams feel that he is too controversial of a player to have on any team without it being a publicity disaster. This past weekend, the debate reached its peak when many other NFL teams such as the Raiders and Redskins kneeled, linked arms, or remained in the locker room when the anthem played. Social media has also played a large part in this debate. Many people took to social media sites, such as Facebook and Twitter, to voice their opinions on the matter; some say that kneeling is disrespectful, while others believe that every player has the right to peacefully protest.
Saudi Arabia Takes Another Step in Women's Rights
A royal decree was issued on Tuesday, Sept. 26, giving women in Saudi Arabia the right to drive. Saudi Arabia was the last country in the world to have a law against women driving. While this step may seem insignificant to some, this decree not only gives women the right to drive, but also makes it easier for women to get a job because they are able to travel by themselves. This decision also indicates that Saudi Arabia is beginning to take steps to eventually grant the same rights to all citizens, regardless of gender.
"This is a historic, big day in our kingdom," Saudi Arabia's ambassador to the United States, Prince Khaled Bin Salman said.
Your donation will support the student journalists of Dreyfoos School of the Arts. Your contribution will allow us to purchase equipment and cover our annual website hosting costs.
About the Writer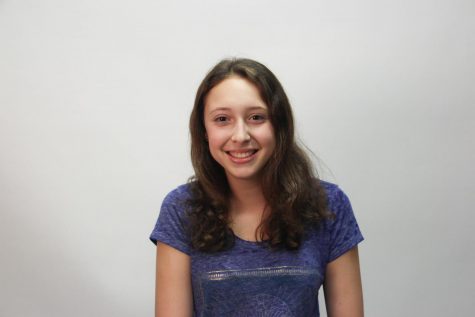 Zoe Romano, News Editor
Communications junior Zoë Romano is second-year staffer and news section editor of The Muse. Her main interests are speech and debate, investigative journalism,...