The Muse and 'Seeds' win Crown awards from Columbia Scholastic Press Association
The Muse won a Hybrid Gold Crown for news publications and "Seeds" won a Magazine Silver Crown from the Columbia Scholastic Press Association (CSPA) for their achievements during the 2014-15 school year. The Hybrid award recognized The Muse's performance for both its print issues and website, and the Silver Crown recognized the quality of the 2015 edition of "Seeds." The awards, which are among the highest honors for scholastic publications, were announced at the CSPA Spring Convention at Columbia University in New York City from March 15-17. The Muse also won a Hybrid Crown in 2015.
"I think it's such an honor and gives a well-deserved confidence boost to the staff that works so hard," communications senior and Muse Editor-in-Chief Michelle Birch said.
According to the CSPA website, The Muse was one of 52 winners for hybrid news publications and "Seeds" was one of 60 magazines. Publications were evaluated based on design, photography, concept, coverage, and writing.  A total of 234 Crowns were announced at the convention.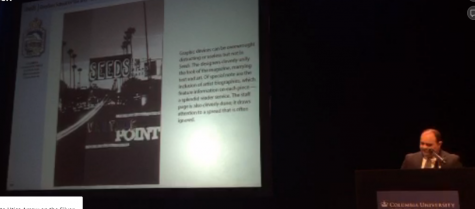 "It feels great to be a part of the incredible success that 'Seeds' is. Every year more and more people learn about Seeds and this year I think we have reached out to more artists than ever before," communications senior and "Seeds" Editor-in-Chief Taylor Spruce said. "I'm confident that our 2015-2016 edition will be just as successful as last year's edition and I know that future editions of Seeds will continue improving under the guidance of new editors. I'm so excited to have been a member of 'Seeds' these past three years and to have been awarded the [Silver Crown] by CSPA."
Communications senior and Muse Website Editor Erik Ridd sees the Hybrid Crown as a representation of The Muse website's continued improvement and expansion.
"The website has progressed a lot over the past four years, having gone from a small site where we upload the stories featured in our previous issues to what it is now: an amazing, award-winning website with hundreds of views daily and frequent, original content from our excellent writers," Ridd said. "It stands as a testament to how much The Muse has grown and how devoted we are."
About the Writer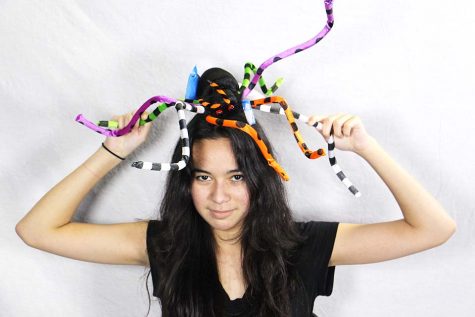 Samantha Rose, Editor-In-Chief
Communications senior Samantha Rose is a third-year staffer and Co-Editor-in-Chief of The Muse. She has had a passion for writing since middle school and...