ARTS FOR PAY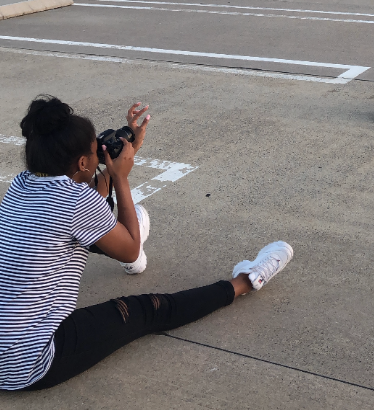 With their eyes set on exploring career opportunities, spreading arts appreciation, and doing what they love, some students have branched out and followed their passions down professional paths. Students have discovered ways to use their art for pay, and to them, it's proven to be rewarding.
Kevin Ahern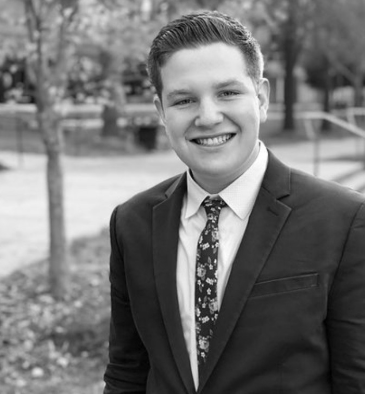 Communications junior Kevin Ahern, who studies film, competes in speech and debate, and works on the Marquee yearbook, started coaching younger students at Communication Arts Academy in West Palm Beach last year. The audition preparation academy was founded by Elizabeth Bornia, his former teacher and 2015 National Speech and Debate Association Middle School Coach of the Year.
"It's extremely gratifying to pass on your knowledge to others," Ahern said. "I've learned how to take what I love, communications, and effectively translate that love into teaching."
Though he feels appreciated for his efforts at the Communication Arts Academy, Ahern believes that appreciation for the arts is uncommon for others.
"Frankly, I have felt extremely appreciated by both my employer and my students as a young artist," Ahern said. "However, I know this is not the case writ large. Many young artists struggle to be taken seriously, which is really a shame."
For him, coaching at Communication Arts Academy is a step toward garnering recognition for artists in the professional field.
"Most young artists are not paid at all enough to do justice to their work," Ahern said. "I see the way filmmakers are treated in places like France and really wonder how we could apply similar practices in the U.S."
Mia Marquez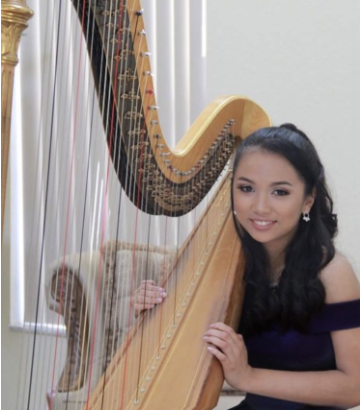 Strings junior Mia Marquez has taken her harp skills into professional performances at events such as concerts, baby showers, and weddings. She has also played with the Park Vista choir and the Boca High band. To her, these gigs provide chances to improve the organizational skills needed to pursue a career in music.
"The hard part is making sure you conduct yourself in a professional way," Marquez said. "Being on time and having all of my equipment and my instrument ready to go; it has taught me how to communicate effectively when dealing with new people."
Familiar to the performance environment, Marquez has been playing music in professional settings since freshman year. Opportunities began to appear for her rapidly.
"As I was starting out, some gigs came from reference through the school, but most came from word of mouth from people who were in search for a harpist to play at events or concerts," Marquez said. "When I did a good job at one place they referred me to others. I pursued it because I love to play, I set my own rates, and have overall more freedom than a regular job."
Marquez enjoys applying her music skills learned in arts classes to the real world and sees it as a refreshing change of routine.
"When I play at school, I am trying to build up my skills and develop as a musician," Marquez said. "When I'm out performing a paid job, it is more about showcasing my skills I've learned in different environments."
Sydney Lavette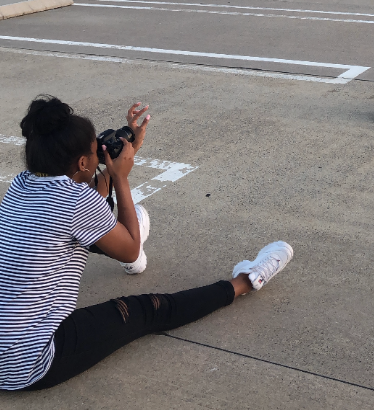 Digital media sophomore Sydney Lavette squints through her camera, thinking about what she is about to capture. It's become routine for her; Lavette loves photography and has conducted professional photoshoots.
"The most recent one I did [was] for my aunt and my uncle," Lavette said. "I took their maternity photos out in [Los Angeles], and that was a really successful shoot; it's been published in a few magazines and different websites."
Lavette uses her talent to take photos as often as possible. However, she wonders how far photography can go as a career.
"It's kind of nerve-wracking to go into [photography] because it's not a traditional job," Lavette said. "If I do photography, will I be able to make enough money to sustain myself?"
Still, Lavette persists, primarily taking portraits, but also branching out toward street and lifestyle photography.
"Artists put so much of themselves, their heart, [and] their soul into what they do and a lot of people don't want to pay that price," Lavette said. "I think people kind of fear that they won't be able to afford a regular life."
Your donation will support the student journalists of Dreyfoos School of the Arts. Your contribution will allow us to purchase equipment and cover our annual website hosting costs.
About the Writer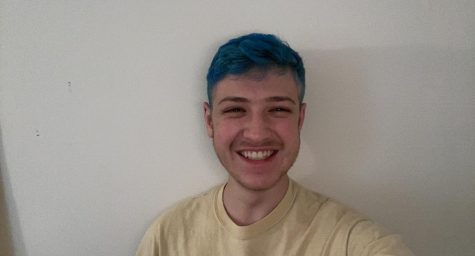 Michael Pincus, Content Team Editor
Michael Pincus is a third-year staffer and Content Team Editor. He loves writing, watching movies, exploring nature, and drinking iced coffee. Yes, he...