MAGICIAN MAKES HIS MARK: JUSTIN STRIKOWSKI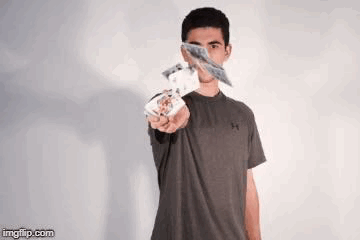 Now you see it, now you don't. The coin that was in his hand is now missing, or at least you think it is. He's a master of mystery and illusion, but his audience isn't an arena crowd in Vegas or a group of children at a birthday party: It is his classmates.
Theatre junior Justin Strikowski is well known around campus for bringing his magic tricks to share with peers. He has participated in the craft of magic since he first started in eighth grade, in search of a new hobby.
"Magic has definitely caused me to leave my comfort zone a bit," Strikowski said. "I was already a performer who had been in a couple plays and musicals, but I had never performed for an audience in an environment where they could interact with me."
With his growing interest sparking a dedication to the hobby, Strikowski then took the time to learn and improve on various tricks. He learned from resources such as books, videos, and others within the magic community.
"My favorite part of doing magic is the learning process," Strikowski said. "Specifically, talking with other magicians about tricks. Performing is great, and so is teaching, but there's something about learning a closely guarded secret that makes you feel like you're a part of something special."
In addition to local magicians, Strikowski has drawn inspiration from the global magic community, with internationally-acclaimed comedy magician David Williamson as his main motivator in entertaining others.
"When I started incorporating audience involvement and what Williamson calls 'the emotional hook,' people started to ask to see new tricks, and that became what I was known for around school," Strikowski said.
And through his practice of magic, Strikowski has done precisely that. He has acquired a reputation across Dreyfoos, performing for students in his art classes as well as in his academic classes during down time.
"I've been friends with Justin since freshman year, and I think his personality makes him all the better as a magician," communications junior Amanda Vanner said. "Of course, he knows the tricks and is a skilled magician, but his outgoing and humorous personality makes him that much better at entertaining people with his magic."
Performing for those around him, Strikowski uses feedback to enhance his tricks and the way he presents himself.
"I sit in my room for hours doing the same move over and over again into a mirror until I feel like I can get it just right," Strikowski said. "The true test is when I bring the tricks out to an audience. It is one thing to go through the motions of a trick in front of a mirror. It is a completely other thing be able to maintain proper technique and entertain at the same time."
As his passion has grown, Strikowski has learned his preference in tricks, as well as ways to make each trick personal to himself.
"My favorite tricks are the ones where I appear to not do anything to manipulate the outcome. In other words, I am simply the one who presents the magic, not causes or creates it," Strikowski said. "Recently, however, I have become fascinated by storytelling through magic. Tricks such as Stan, Kate, and Edith and a trick that I have made about my experiences at my sleepaway camp."
This year, Strikowski started the Magic Club at Dreyfoos in order to reach others who are curious about the subject and how it works. Through the club, he has found other students dedicated to the craft in the same way he is. Strikowski also runs a non-profit organization called JustMagic Inc., where he does shows for children's hospitals and nursing homes free of cost.
"Despite popular belief, magic is more than learning how the trick works. Real magic happens the moment you share a trick with someone," Strikowski said. "I wanted to be able to share real magic. And I feel like I am."
About the Contributors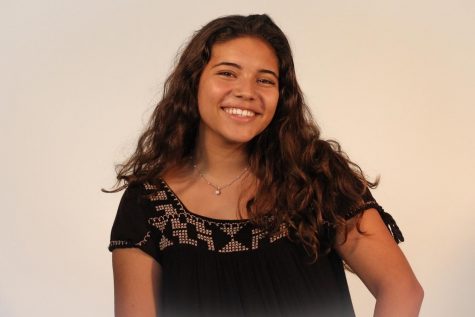 Anamaria Navarrete, Assistant Managing Editor
Communications senior Anamaria Navarrete is a third-year staffer for The Muse and an assistant managing editor. She enjoys all sorts of music and is very...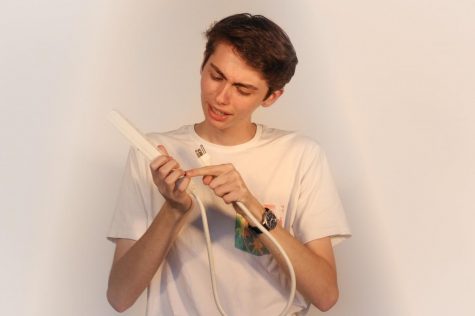 Bruce White, Multimedia Editor
Communications senior Bruce White is a second-year staffer and the multimedia editor for The Muse. Aside from jamming out to political podcasts, he spends...