MS. BRYAN'S COLLEGE PLANNING BUSINESS ENTERS SECOND YEAR OF HELPING STUDENTS
Hang on for a minute...we're trying to find some more stories you might like.
She had been coaching college-bound students for over a decade, but in February of 2016, math teacher Olive Bryan decided to make it official. Ms. Bryan founded her own business, Excelsior College Planning, which is now in its second year of working with students.
"I started Excelsior to help students maximize their full potential inside and outside of the classroom to position themselves to gain admission into the school of their choice," Ms. Bryan said. "It is rewarding to be able to work with students to see them grow and succeed."
Excelsior offers SAT and ACT boot camps, college counseling, and tutoring in over a dozen different subjects. Students at Excelsior work alongside Ms. Bryan and other tutors, such as English and communications teacher Brittany Rigdon, as well as Dreyfoos alumni Nathan Ward ('12) and Christopher Carl ('11).
"Excelsior College Planning works to ensure student success and achievement by pairing students with expert coaches to carefully guide students and their families through the college admission process," Excelsior's mission statement reads. "Through test preparation, college advising, application processing, and tutoring, we enable students to take responsibility for their college experience and prepare them to be successful at highly ranked colleges and universities in the United States."
Ms. Bryan, who teaches AP Calculus AB and BC at Dreyfoos, works on her business year-round. Her students have gone on to attend some of the nation's top universities, from Princeton and Yale to Duke and the University of Pennsylvania.
"Ms. Bryan has always been very helpful in my academic endeavors. I would frequently approach her with questions about which internships to take, what summer programs to apply to, and what classes I should register for," Class of 2018 valedictorian and vocal senior Mounika Vattigunta said. "She always had a justified answer that put me at ease and allowed me to make the best decisions possible to advance my academic career. She puts her students first in every aspect and is very dedicated to their success."
A lifelong educator, Ms. Bryan wanted to expand her reach to students at Dreyfoos and in Palm Beach County, helping parents and students "understand the nuances of the college process" by providing personalized college counseling.
"[Ms. Bryan's] test prep course covered everything needed, from the subject matter on the tests to the best strategies for taking the tests. She really took the time to get to know me as a student," Emily Greentree, a member of the Class of 2018 at the University of Notre Dame, said in a testamonial. "She dedicated her time to her student's futures, celebrating our successes and supporting every step of our growth through high school and the process of applying to college. I would not be here at Notre Dame, following my passions, without her."
Before and after founding Excelsior, Ms. Bryan helped students in any way possible, from offering extra help for her calculus classes to writing letters of recommendation for her students applying to college.
"When I was in school, Mrs. Bryan was the go-to mentor for helping students excel in and out of the classroom," Dreyfoos alum Max Scheiber ('11) said in a testamonial. "She gave up nearly every lunch period to work with students and the number of recommendation letters she writes every year is testament to both her knowledge of college admissions and her care for her students."
Ms. Bryan hopes to continue to expand her business while supporting her students both at Dreyfoos and Excelsior. Following the program, students praise the outcome of working with Ms. Bryan and Excelsior.
"I did SAT tutoring with Excelsior, which really helped me get a great score on the SAT. Ms. Bryan and her co-worker Nate really helped boost my confidence for taking the test itself and assuring me that I have what it takes," visual junior Nina Zaremba said. "The biggest thing I learned is that tests like the SAT aren't arbitrary concepts, that there's a certain method to answering the questions and understanding the way the test works and I learned it all from Excelsior. I would 100 percent recommend Excelsior; the tutoring and advice I received are something that I will be eternally grateful for."
This year, Ms. Bryan's students were admitted to the following schools: Vanderbilt, Georgetown, the University of Florida, the University of Miami, Dartmouth, Duke, Emory, Colgate, Florida State University, Tulane, Boston College, Case Western, Washington University in St. Louis, and Rice. For more information on Excelsior College Planning, visit their website at http://www.excelsiorcollegeplanning.com/.

About the Writer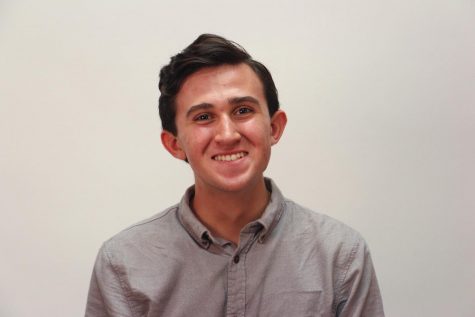 Alex Gordon, Managing Editor
Communications junior Alex Gordon is a Cover Editor and second-year staffer on The Muse. Aside from journalism, Gordon is a member of the Dreyfoos...