FILM STUDENTS RAISE MONEY FOR EQUIPMENT
Students hauled cameras, tripods, dollies, audio kits, lights, and other film-making necessities out of editing labs and through the hallways of Building 1, their backs strained from the weight of the equipment. Similarly, the pockets of the film department also feel the strain of providing Dreyfoos students with the proper gear to produce films.
"Film is, by necessity, a very expensive endeavor, so even when we don't have top-of-the-line stuff, and for the most part we do not, it's still very expensive," communications teacher Ruby Hernandez said. "We're making an effort to push for fundraising more this year than we have in previous years."
Funding is an issue the film department has struggled with in the past, but it has never been completely solved. The School of the Arts Foundation [SOAFI] is able to help pay for the cost of updating materials, such as the new personal computers purchased at the start of the school year for the whole communications department. However, some funding still comes from the film department itself.
"We just don't have the funds anymore to get better cameras or better lighting, and more [equipment we need]," communications junior and film club member Madelyn Perera said.
In order to hopefully one day eradicate the funding issue, the film department implemented new methods of fundraising, many of which are centered around Streaming Canvas, the film department's annual student film showcase. This year's festival will take place at 7 p.m. on March 9 in Meyer Hall.
"We have a t-shirt sale going on, [and] preorders are over, but you can buy t-shirts for $20 at Streaming Canvas," Ms. Hernandez said. "The film festival itself is somewhat of a fundraiser for ticket sales – students with I.D. are $5; adults are $10, – students whose films are in [the festival] get to go for free."
In addition to the t-shirts and tickets to the festival, the film department is also selling quarter-screen, half-screen, and full-screen ads to local businesses to air at Streaming Canvas, an idea they got from other "local film festivals around the country," Ms. Hernandez said. In order to sell these ads, an incentive for students has been established.
"[Ms. Hernandez is] offering communication arts service hours to any student who tries to sell ads and is trying to get students involved in selling tickets for Streaming Canvas to get new equipment for us," communications sophomore and film club member Janelle Puckering said.
The film department's need to fundraise comes from not only the pressure to constantly renew equipment that quickly becomes outdated, but also the fact that there must be enough materials to serve multiple students at once. Once they have raised enough money, the film department would like to upgrade or buy more cameras for students to use.
"We have a lot of run-down equipment, especially because [of] how the materials are communal," Puckering said. "People misplace things [and] it gets broken, so it needs to be constantly updated especially because some of the cameras are older and outdated, and technology is constantly evolving."
While many clubs tend to set fundraising goals to meet by the end of the year, the film department aims to raise awareness for their cause in order to better fundraise next year. They intend to base their future objectives on the amount they are able to raise this year.
"This is our first year, so our goals are to get this off the ground [by] word of mouth," Ms. Hernandez said. "We have very, very manageable goals this year; I think next year we'll assign a dollar figure and be a little bit more ambitious."
About the Writer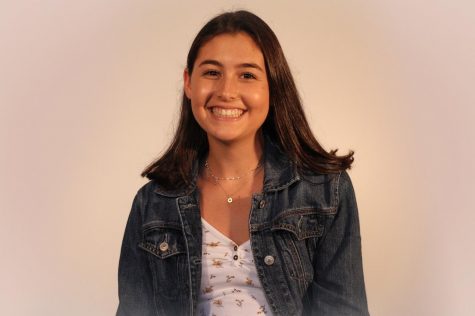 Maddy Rubin, Managing Editor
Communications senior Maddy Rubin is Print Managing Editor and a third-year staff member of The Muse. Outside of the publication, Rubin is the event coordinator...