SERVING UP SMILES
After the rush of students purchasing lunch has finally died down, cafeteria manager Amy Kelso and her employee Jaronia Daniels, clad in aprons and hairnets, stood behind the cashier bantering back and forth with one another as they tidied up.
"[Jaronia is] the kitchen clown," Kelso jokes as Daniels laughs, confessing that yes, she is the comedian of the cafeteria staff.
Kelso and her employees work from 6:30 a.m. to 3 p.m. everyday to not only serve lunch, but also to foster a friendly environment through their interactions with students.
"A lot of the time, people just go into the cafeteria and it's like an automatic process. They'll go in, wait in line, take their plates, and go," communications sophomore Carlos Trivino said. "But if you take the time to notice the lunch ladies, you'll find that they're some of the nicest people. They'll always be making jokes and will respond very kindly to what food you want."
Having previously worked at Lantana Elementary School, Kelso made the move to Dreyfoos at the start of the school year after realizing that she "wanted to be with the bigger kids."
"I've been [at Dreyfoos] since August and I've been with the district for 12 years," Kelso said. "I love everything about Dreyfoos. The students, my staff; I like what I do!"
Kelso does much more than the extent of what is visible to students. On top of serving breakfast and lunch, her job entails managing the entire kitchen.
"Each day is a different task," Kelso said. "I order deliveries, [take] inventory, [and] make sure the staff is doing what they need to do. I [also] oversee all the functions of the cafeteria and make sure that we're in line with state codes and the health department."
She relies on the rest of the cafeteria staff, including Daniels, to keep the Dreyfoos kitchen fully functioning at all times.
"I pretty much serve, prep, cashier, interact with the kids, [and] keep my staff, you know, everybody all fun and cheery," Daniels said.
Daniels, who once worked at William T. Dwyer High School, came to Dreyfoos after taking some time off on maternity leave. Daniels chose Dreyfoos because "our kids rock."
The camaraderie between Kelso and her staff and their genuine care for the student-body separates the Dreyfoos cafeteria from most. The welcoming atmosphere they have created in the cafeteria shows their dedication to their work, which does not go unnoticed.
Trivino said, "It's something small, but one time I had got some food and was putting in my pin number to pay, only to find out I didn't have enough money in my account. I put it back and walked out, but before I could leave the lunch lady stopped me, allowed me to take the food, and said with a smile, 'Have a good day.'"
About the Writer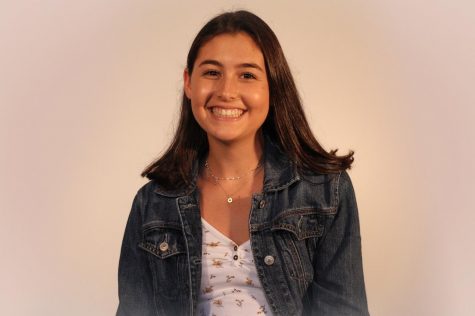 Maddy Rubin, Managing Editor
Communications senior Maddy Rubin is Print Managing Editor and a third-year staff member of The Muse. Outside of the publication, Rubin is the event coordinator...