Saying Goodbye to Mr. Bauer
Hang on for a minute...we're trying to find some more stories you might like.
 As the school year comes to an end, the students and staff of Dreyfoos get ready to say goodbye to the smiling face in room 1-107. Social studies teacher John Bauer, who has been a part of the school for 11 years will be saying his final farewells as he leaves for retirement after teaching for over 39 years.
"It's hard to say what I will miss most about this school because after almost 40 years of being a teacher," Mr. Bauer said. "Now it's time for me to find a different routine."
Mr. Bauer's interest in teaching began with a simple language arts project that was assigned to him when he was in middle school. Because of this project, he is now at the end of his teaching career.
"I remember having this project when I was in seventh grade and at that moment I knew that I wanted to become a history teacher, when a lot of kids didn't know what they wanted to be at that age," Mr. Bauer said.
Over his many years of teaching, Mr. Bauer has taught World History, U.S. History, AP Government and Economics, and one math class in his early years of teaching.
"My favorite part about teaching is being in the classroom and developing relationships with the students. They have motivated me to achieve anything I want in life," Mr. Bauer said.
Over the years, Mr. Bauer's students have created a bond with him in which he is able to present himself as the quirky and humorous, yet professional teacher that he is.
"I'm going to miss the jokes he always says and how he tells us about his bird-watching experiences," vocal junior Christian Ucelo said. "He's a humorous and inspiring person, which is why he's one of my favorite teachers."
Apart from teaching and grading papers for hours on end, Mr. Bauer spends his free-time participating in a variety of leisure activities.  
"[I am] a grandfather, I'm active in my church, and as far as hobbies go, I'm a bird-watcher and I play my guitar," Mr. Bauer said.
Many Dreyfoos staff members have also formed bonds with Mr. Bauer that will remain unbreakable as he leaves for retirement this year.
"I think he's a gentleman, [and] a classy guy. He cares about kids and he has a few grandchildren and a long-time wife, so I'm sure he will be very busy in retirement," Social studies dean Tom West said.
Mr. Bauer has already created an idea of what he plans to do once the school year ends. He also plans to continue attending performances and concerts at Dreyfoos.
"I am going to hang out with my wife who has already been retired for five years after being a teacher, and we'll travel some. I'll play my guitar, go fishing, and work in the yard," Mr. Bauer said.
 With his daily academic plans comes intellectual life-lessons that Mr. Bauer wants for his students to acknowledge and take with them into their future.
"Mr. Bauer tells us everyday to always do the right thing and be nice to others," Ucelo said. "He reminds us to never stop aiming towards our goal and is extremely helpful when it comes to questions that we have."
Even though Mr. Bauer is the teacher,  his students have taught him many lessons as well. Mr. Bauer would like to take what his students have taught him and allow their opinions to encourage him after he leaves Dreyfoos.
"From the students here at Dreyfoos, I have learned that you can reach for whatever goal you have and if you put in enough work, you have a good chance of reaching that goal," Mr. Bauer said. "They have motivated me to pursue whatever I truly desire." 
With only one month left of school, Mr. Bauer prepares to clean out his drawers and file the last stacks of papers that remain on his desk and his students and peers prepare to say their goodbyes to a kind, loving teacher and colleague that will always be remembered at Dreyfoos.
"I want to wish him all the best in health and happiness in retirement," Mr. West said. "He's a fellow Pennsylvania native, so hopefully he'll get a chance to live a little bit of the 'snowbird' lifestyle."
For most students and staff, the end of the school year means a break from schoolwork, numerous classes, and having to wake up in the early hours of the morning. However, for Mr. Bauer, it means finally having the chance to participate in activities he has been waiting to do for years and can now spend his days doing things in which he enjoys doing with his family. On behalf of the entire school, Mr. Bauer will be missed, but his place at Dreyfoos will not be forgotten.
"What I've learned about being a teacher here at Dreyfoos is that it's a very special place with very special students and a wonderful staff," Mr. Bauer said. "It's so exciting to see all of the performances that go on all of the time. That's what's really cool about Dreyfoos."
About the Writer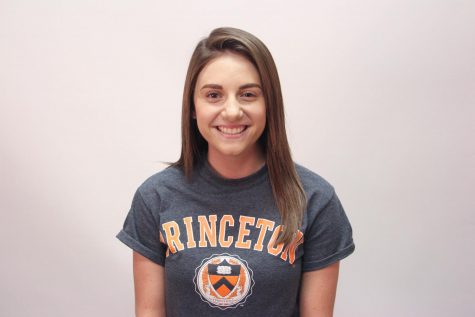 Jordan Johnson, Features Editor
Communications senior Jordan Johnson is a third year staffer and Features editor of The Muse. Ever since elementary school, she has been writing short...