Young Actress Takes on the Role of Her Dreams
Hang on for a minute...we're trying to find some more stories you might like.
By the age of 17, former Dreyfoos student Taylor Blackwell, has already appeared in national commercials, films, theatre productions, and dozens of television programs. After starring in a Youtube web series while working on voice-overs, and having participated in print campaigns, Blackwell has recently been given the opportunity to work on the 15th episode of the 12th season of ABC's "Grey's Anatomy".
"The opportunity was introduced to me by my manager via email. I received an email with one of the scenes, a character description, project information, and instructions for sending in a tape," Blackwell said.
Ever since the age of five, Blackwell's passion for acting has dwelled. Blackwell claimed to had known at a young age that she wanted to become an actress, and her love for acting has grown since.
"I took an acting class for fun and caught the 'acting bug' during a showcase. From there, I started doing commercials which lead to short films and student films, then TV and film," Blackwell.
Blackwell is best known for starring in a Starz show titled, "Magic City" as Lauren Evans, and has recently participated in an episode of the CW show, "Crazy Ex-Girlfriend". She is the star of "Tweet- The Series", a Youtube web series that is going on in its second season, and played the character Susie in the movie "Dolphin Tale 2" while attending school here. After having to leave school during freshman year to work on the movie, Blackwell took the material she learned at Dreyfoos and was able to apply it to her work.
"I think one of the most important things I learned at Dreyfoos is finding your 'as if'," Blackwell said, "It can be challenging to sometimes relate to a character, but there is always going to be a connecting piece. Dreyfoos also taught me the importance of research and knowing your character inside and out."
After being accepted to play the role on Grey's Anatomy, Blackwell was able to begin working. She was able to interact with professions that had filming down to a science, and many stores were shared through experience.
"One of my favorite things about being an actress is the people you meet, and that was definitely one of the coolest things about being on the Grey's Anatomy set," Blackwell said. "I had a really nice conversation with Justin Chambers who plays Dr. Alex Karev about storytelling and career choices."
Apart from the positives of being on set, Blackwell faced difficulties that she managed to work through due to her experience with acting and theatre.
"The most difficult part was incorporating my voice into the character. I had to make sure I wasn't overdoing or under-doing it," Blackwell said.
While working on a production set in Los Angeles with professionals in comparison to working on a set with other students at school, Blackwell's learning experience from Dreyfoos has been able to carry her to the place in which she stands today.
"Acting is not just red carpets and fancy dresses. That's maybe 1 percent of the job, and that is a lot of work too. Once you know for sure you want to act, do everything in your power to get to where you want to be," Blackwell said.
About the Writer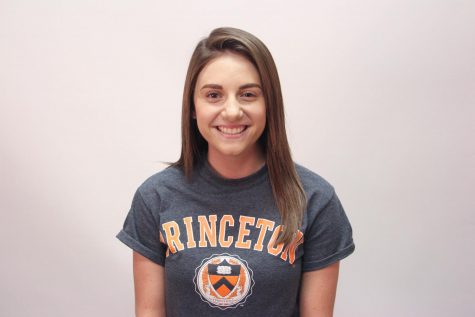 Jordan Johnson, Features Editor
Communications senior Jordan Johnson is a third year staffer and Features editor of The Muse. Ever since elementary school, she has been writing short...