SNAPCHAT VS. INSTAGRAM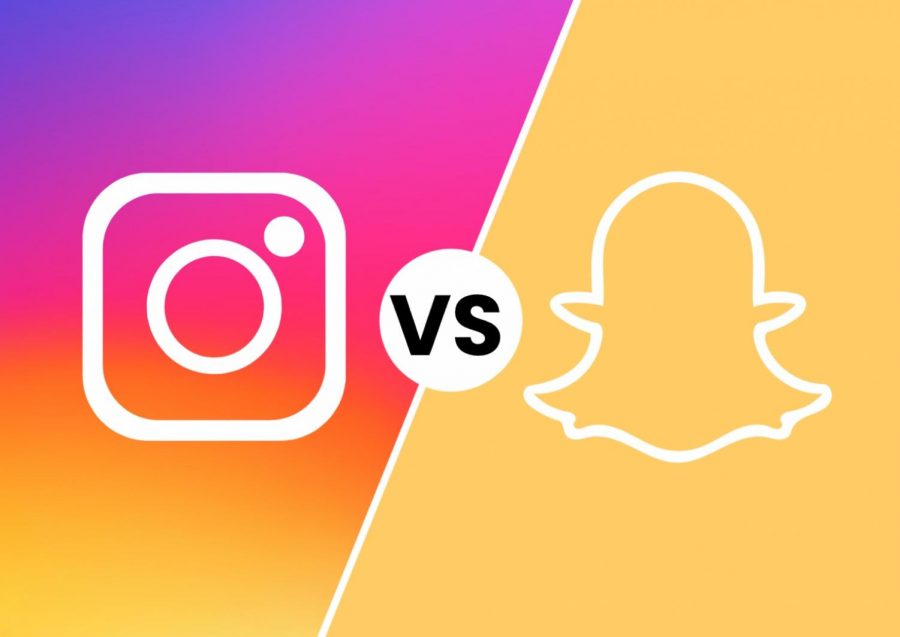 Social media is the one of the most prominent forms of communication among the average student. While every platform has its own distinct features, many still imitate elements from other platforms to attract more users. Instagram is a prime example, mimicking several traits from Snapchat. In a 2017 interview with Fortune, Instagram CEO Kevin Systrom even admitted that its new features were "'similar'" to Snapchat's earlier innovations.  The battle for popularity between the two platforms has been a long-lived feud.
Features Snapchat had before Instagram:
Disappearing messages:

Snapchat created the original disappearing message, but after a Nov. 2016 update, Instagram has them as well. Disappearing messages have a given time frame to be viewed before they can no longer be seen. This form of messaging has gained popularity among teens, serving as a safe place for private and personal conversations. This feature can also help users keep their phone storage free.
"Snapping" in direct messages:

Snapchat's distinguishing feature, "Snapping," allows users to send pictures or videos to their friends with just a tap. After a recent update, Instagram followed suit, allowing users to send photos and videos through direct messages that disappear once viewed. Both have the option to save chats, allowing for subsequent viewing.
Face filters:

One of Snapchat's most revolutionizing features has been face filters, which allow users to add things, such as ears or glasses, to their faces via augmented reality. Some Instagram filters, such as flower crowns and puppy ears, have an uncanny similarity to Snapchat's.
Stories that disappear after 24 hours:

Snapchat Stories contain photos or videos that last 24 hours and can be seen by the user's friends. Viewers can swipe up on stories to speak privately to the person who posted the story. Instagram unveiled their Instagram Stories in August 2016, nearly five years after Snapchat Stories were invented.
Memories:

Snapchat Memories are a collection of chronologically organized Snapchats a user has saved. Instagram's new Story Highlights feature is similar to Snapchat Memories: Story Highlights allow users to go back and see photos or videos that were originally on their Instagram Story. These photos and videos can be organized into different sections.
How recently you were on the app:

Snapchat's Snap Map was first launched in June 2017 and allows users to view their friends' locations and how recently they were on the app. Instagram launched an update on July 19, 2018, that tells users how recently the people they follow were on the app, using a green status dot next to a person's profile picture to indicate if the user is on the app. The new activity status indicator also informs users when their followers were last on the app, similar to Snapchat's "last seen" feature.
Features Instagram had before Snapchat:
Ability to delete messages:

One new Snapchat feature allows users to delete messages after they have already been sent. Previously, if one person had sent a message via Snapchat, the message would either disappear after being viewed or be kept forever in the chat if the other person saved it. Now, in a recent Snapchat update, users can delete their messages before and after the message has been viewed. This is similar to Instagram's "unsend" feature, which allows users to unsend direct messages.
Instagram and Snapchat's social media squabble continues on. While people almost always have a preference, the similarities between the two are easy to spot. The two will most likely continue to mimic each other, vying to gain the most amount of users. And, who knows? Maybe one will eventually come out on top.
About the Writer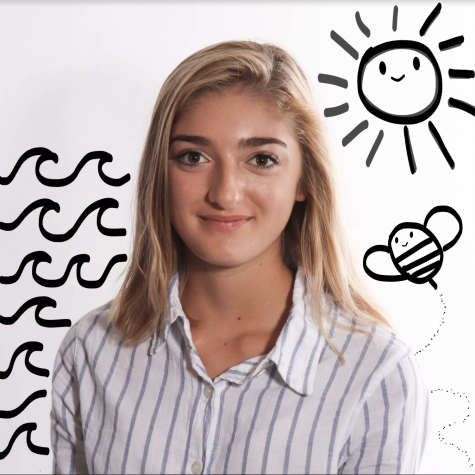 Mariel Silpe, Culture Staffer
Communications sophomore Mariel Silpe is so excited to be part of the The Muse family! She has been reading The Muse since she was 7 years old and loves...