Students drink coffee like a Gilmore Girl
Dressed in plaid and fueled by coffee, fans of the early 2000s dramedy, Gilmore Girls, were treated to a surprise on Oct. 5. Thanks to both Netflix's revival of the show and its sixteenth birthday, over 200 coffee shops around the country and Canada were transformed into a Luke's Diner, the restaurant the Gilmore girls visited to get their daily coffee fix. The only missing aspect true to the show were the crabby, backwards-cap wearing baristas not guaranteed in every location.
Locally,  from 7 a.m. to noon, Palm Beach County fans could visit Clematis Street's Subculture Coffee and Harold's Coffee Lounge to dine like a Gilmore. Upon entering the restaurant, it was decorated to resemble a Luke's, complete with his "no cell phones" sign and other themed items. Coffee cups each had a quote from a character on the side  including "This is a jumbo coffee morning. I need coffee in an IV" and "Nothing says coffee like six in the morning" while music from the show played in the background.
"It was a really special experience for my mom and I because we've been watching the show since I was born," theatre junior Skyler Sajewski said. "We watch it over and over again and can pretty much call ourselves experts [on the show]. It was very funny because we dressed up as the characters from the show and people recognized what we were doing. I've always wanted to go to a Luke's Diner, so this is an experience I'll never forget."
Gilmore Girls isn't simply a show, it's a lifestyle and a religion that will be premiering almost as fast as the Gilmores talk on Netflix Nov. 25.
Below is the full list of cafes in Florida that were transformed into a Luke's:
Brew Urban Cafe 537 NW 1st Ave., Fort Lauderdale, FL 33311

Sip Java Co. 638 N Federal Hwy, Fort Lauderdale, FL 33304

The Flower Bar 1003 E Las Olas Blvd., Fort Lauderdale, FL 33301

Breezy Coffee Shop Café 235 8th Ave. S, Jacksonville Beach, FL 32250

Southern Grounds Coffee 200 1st St., Neptune Beach, FL 32266

Sippers Coffeehouse 7643 Gate Parkway, Suite 101, Jacksonville, FL 32256

Chamblin's Uptown Cafe 215 N Laura St., Jacksonville, FL 32256

Coffee Roasting Co 13130 Biscayne Blvd., North Miami, FL 33181

DIRT 232 5th St, Miami Beach, FL 33139

Panther Coffee 3407 Main Highway, Miami, FL 33133

The Coffee Garden 1817 S Ferncreek Ave., Orlando, FL 32806

Holy Grain Coffee 6735 Conroy Rd, Ste 109, Orlando, FL 32835

Felicitous Coffee & Tea House 11706 N 51st St., Temple Terrace, FL 33617

The Blind Tiger Cafe 1901 E 7th Ave., Tampa, FL 33605

The Blind Tiger Cafe 6500 N Florida Ave., Tampa, FL 33604

The Lab 1703 W State St, Tampa, FL 33606

Subculture Coffee 509 Clematis St., West Palm Beach, FL 33401

Harold's Coffee Lounge 509 Northwood Rd., West Palm Beach, FL 33407
About the Writer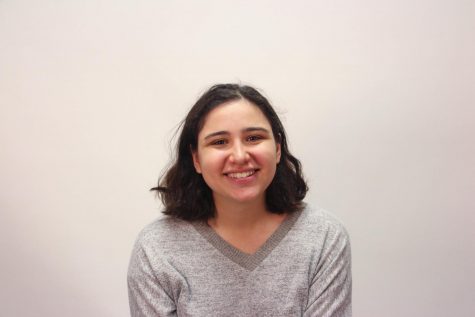 Ruby Rosenthal, Editor-In-Chief
Ruby Rosenthal is a third-year staffer and co-Editor-in-Chief of The Muse. She's obsessed with learning new things, whether it be through reading articles...