Musicians in uniform play to the movement of the conductor's baton, filling the room with echoing melodies. A sound conjured by the New World Symphony orchestra. Through the New World Symphony's Side-by-Side Mentorship Week, band students will be immersed in the wisdom and presence of experienced musicians.
"It will be a chance to work with some great people, not just who play my instrument, but musicians," band senior Samuel Malave said. "There is an opportunity to work one-on-one with other flute players. There's a masterclass portion where the conductor works with the students on whatever pieces they're performing, so it's [an] insightful experience and teaches us how professional musicians work."
The New World Symphony is an American Orchestral Academy based in Miami Beach, Florida. The academy opened its doors — computer screens, rather — to student-submitted auditions. Those selected will participate in a Side-by-Side mentorship week from April 27 to May 1.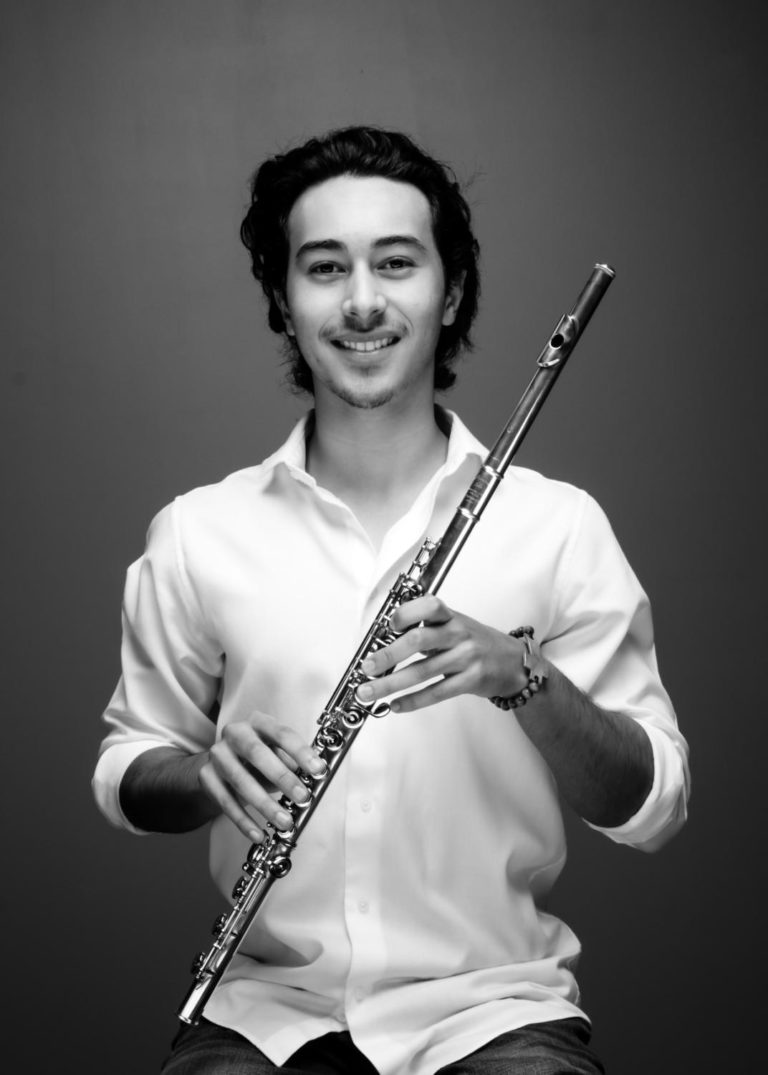 Band freshmen Nathan Goldin and Kara Ravaishieri, band sophomores Haley Avery and Hannah Avery, band junior Aaron Abbey, and band senior Samuel Malave, were among those selected.
"We learn how some other orchestras perform because [our] Philharmonic is amazing, but there are some aspects that might be different than other orchestras," Abbey said. 
To participate in the program, students submitted a pre-recorded audition playing one solo piece and an accompanying two contrasting excerpts. Students could also submit a performance of the orchestral piece that will be recorded during the mentorship week. This year, auditions were entirely virtual, whereas in years prior students drove to the academy to audition.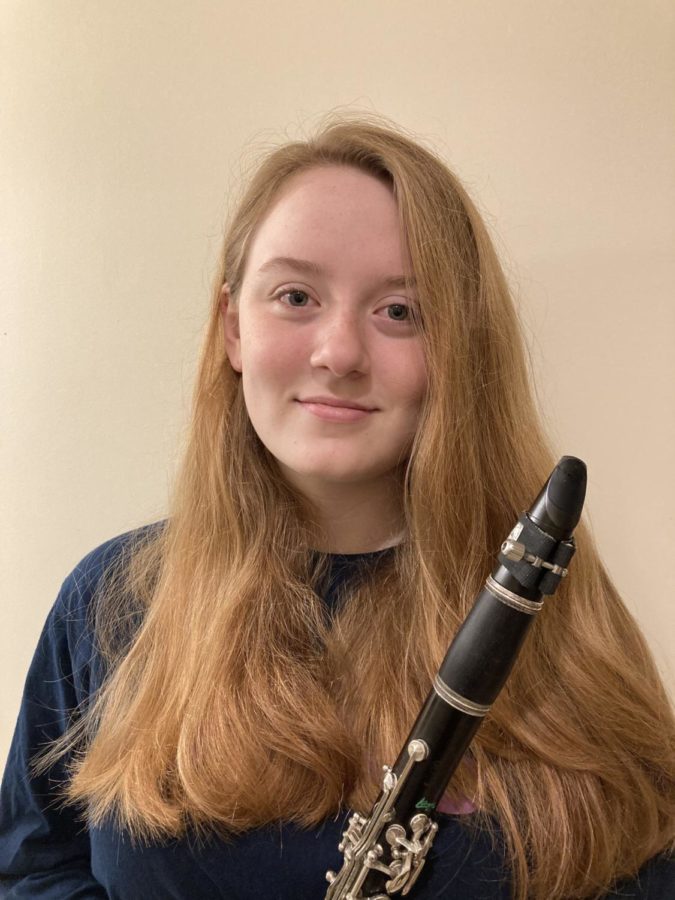 "With a live audition, it's a one-and-done kind of thing; you did your best in that moment," Malave said. "With recording, if I were to mess something up, I can record it again until I get it right, but the other part of that is, there's almost no excuse for submitting anything less than perfect. You get every opportunity to record it so it places more stress on me in that sense. For that reason, I prefer [performing] live [rather] than virtually."
During the mentoring week, students will receive lessons from some members of The New World Symphony orchestra. Abbey was also one of the four applicants to be selected to be a part of a masterclass with Micael Tilson, a renowned conductor. He will record designated parts of "Boléro" by Maurice Ravel with a complimentary Blue Yeti Microphone.
"[To get a] critique from people that are a lot better at what I do [is] gonna be a learning opportunity for me to know what I can do to improve," Haley said.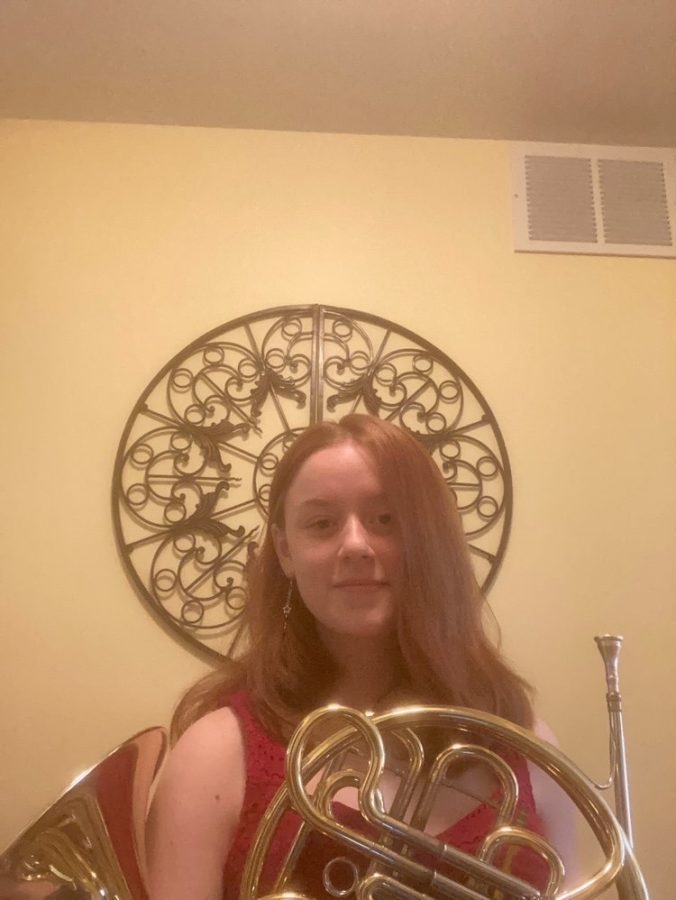 This was Malave's second year auditioning for the program. He was accepted last year, just before the program was canceled due to the emerging pandemic. 
"I thought, 'I already made it last year' so I was confident that I would be able to again," Malave said. "I wanted to be able to say that I actually did it, even if it wasn't the same since I lost that opportunity last year."
Goldin was also accepted last year, though he was unable to attend due to the pandemic. Similar to Malave, he wanted to audition again despite the new virtual enforcement and schedule.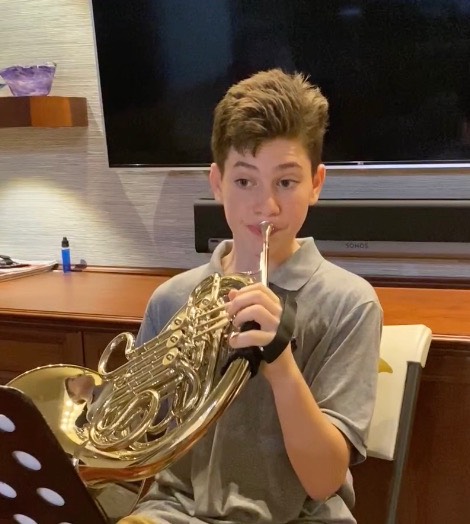 "Any chance to have a great musical opportunity is one that I will take and this is definitely a high-level orchestra with serious teaching, [so] I'm really grateful," Goldin said. 
This year was Haley, Hannah, and Abbey's first time auditioning. They heard about the program from in-school and outside mentors and decided to audition despite the uncertainty surrounding how the program would run virtually. The New World Symphony Side-by-Side mentorship week program will give these students one-on-one guidance from renowned musicians, the chance to interact with a large-scale orchestra, and insights into the inner workings of a symphony. 
"[The New World Symphony is] very inclusive to its musicians," Abbey said. "In the sense that everyone comes from a long-term background. It's great to see the ability to have a program where younger students and players can participate and learn from these experiences from seasoned players and get to know how an orchestra can really function."