YoungArts Competition Unleashes Passion in Artists
Student Expression Flows Through Creation
Art. A concept that is cherished around the world, stretching beyond the horizons of the creator, stroking the canvas with glistening oil pastels, capturing the beauty life instills through means of a lens, and finding joy through self expression. Dreyfoos students often tap into their personal triumphs and tribulations, conjuring a deep inspiration represented through forms both tangible and intangible. The inspiration is not grasped blindly. It is found through reflection on past experiences, memories, dreams, untapped fantasies — anything that holds purpose in the eyes of its creator. 
"You are the creator, so your creativity — well at least my creativity —  is just inherent to the work of what it is," theatre junior Schnadè Saintïl said. 
The National YoungArts competition challenges students to look beneath the surface, delving into a new dimension of self discovery and expression through their art. Dreyfoos students have submitted to the National YoungArts competition for a number of years, with many students receiving awards and recognition for their work. Encompassing the YoungArts' office headquarters, Miami's neon lights contrast the starlit ceiling; the gleaming lights illuminate vast murals adorning concrete walls. Beneath the exterior of this elegant, elaborate display, it acts as a platform for student expression. 
"For some students, the journey to get to the point that you have to reach to submit to YoungArts and have that cohesion and be able to discuss the work in a meaningful way, is a very personal and sometimes emotional ride for the students," Digital Media Dean Melissa Glosmanova said. 
The program has become an integral part of the fall arts programs at Dreyfoos, with students submitting work under visual arts, design arts, film, photography, dance, theatre, and other art forms.
Ms. Glosmanova's senior portfolio class is required to create an original portfolio to submit. To inspire creativity within her students, she compiles everyone's pieces on a Google Slide presentation, and the students discuss one another's work and provide constructive feedback.
"I'm very open minded when it comes to critiques and stuff like that, and it's definitely helped me see things from different perspectives than just my own, because I have a very wild, out-there, and colorful brain, [and] sometimes I go a little too far on things," theatre senior Kaytlin Sanchez said. "I just need a dose of reality … Getting those critiques from people, have them see it from a consumer's or a regular person's viewpoint is really helpful to make things different in certain areas."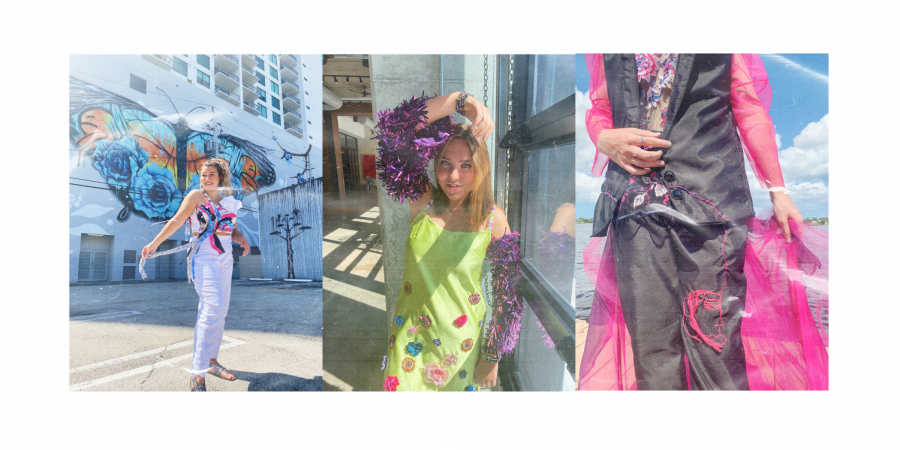 The flamboyant nature of an artist's brain, teeming with the constant fluidity of passion and aspiration, is mimicked by the creations of Dreyfoos students. The aid of peers and mentors instills a sense of community and allows students to distill their work to a final set of pieces that mirrors their inward individuality. 
"There's a really strong sense of … community and support within our department, and we really don't have students competing against each other. We're very fortunate we've been able to maintain a sense of community, positivity, and helpfulness, which [has been] there since I was a student," Glosmanova said.
YoungArts hosts a program called YoungArts Week where finalists are able to stay in Miami for a week to have their work recognized by professional artists. Throughout the week, students are able to create art, participate in workshops hosted by trained artists, and indulge in the wonders the city has to offer. The finalists become a part of this concrete jungle of artistry and have their work on display for public view and admiration. 
"The teachers all drive down to Miami during YoungArts week and we see the exhibitions, and it's just the most incredible thing for any artist to be a part of, but certainly a highschooler," Glosmanova said. 
Emotion is a strong force imbued into the work of many artists, taking personal experiences and representing them visually. Digital media senior Alessandra Cardelli used emotion as a driving power behind the pieces she will submit to YoungArts. The past pain she felt while struggling through her relationship with her father served as a motivating force for her artwork.
"All the pieces that I'm submitting are from my concentration that I did last year in my AP 2D class, and it's all about how my dad was abusive and how I dealt with that, and how I finally got away from him," Cardelli said. 
During this time of hardship, Cardelli took to art to escape the reality of her situation. Her art acted as a lifeline and mended her by piecing together scraps of old photos and childhood nicknames. In her pieces, Alessandra blends photography and writing, forming a harmonious unification, each component holding a new element of emotion. The photographs of her dad reveal shattered fractals being rebuilt through other family and friends. Delving within the comforting walls of her artistry, she finds peace and serenity amid the surrounding turmoil. Although her relationship with her dad has grown stronger over the years, art has acted as an outlet during that time.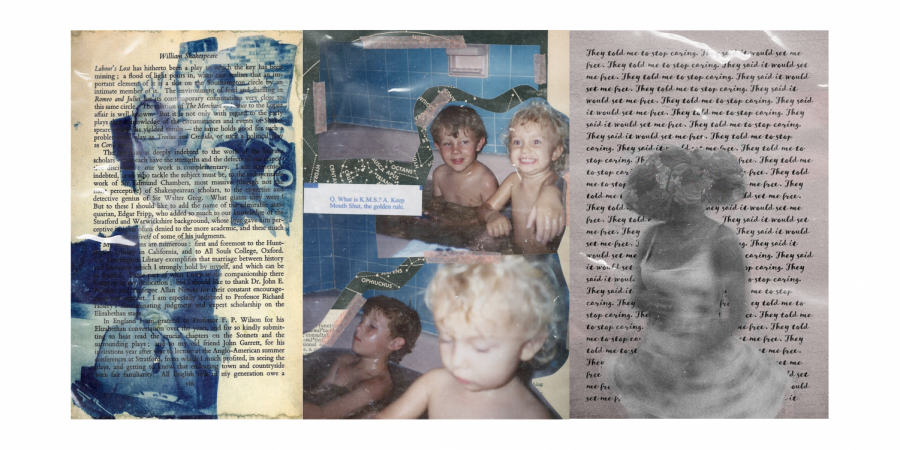 "I'd say art is one of the biggest things that I use to help me control my mental state because whenever I'm stressed out or anxious, I'll start making a piece and my mind is completely devoted to what I'm making and all my thoughts just shut off," Cardelli said. 
Along with creating an emotional escape for artists, the YoungArts program provides opportunity, with many students' submissions across the U.S. to receive high levels of recognition and feedback on their work. The work submitted to the program is blindly judged and assessed by a pool of national judges. Last year, YoungArts received 7,000 applications across the country. Through multiple rounds of review and examination, nearly 700 students were selected to be YoungArts winners. Alongside recognition, YoungArts gives students a new perspective on their work. 
"That would be a total dream," Sanchez said. "Just being … mentored by the people if I were to get the award, and all the designer experience, and just learning, and opening opportunities of different programs that I could take, and just having the information and the knowledge of people and things happening in the industry that I could better know about."
YoungArts unleashes the unheard voices of the nation's young artists. Melissa Glosmanova "feels proud" as she mentors her students towards achieving a national title, yet her guidance does not overshadow her student's work, allowing their creativity and personality to shine alone. 
"You're right on that cloud with the student. What a cool thing again, knowing that there are rare opportunities like that in their creative lives and that they're going to have that now to think about and be proud about for the rest of their lives. It's pretty mind blowing," Glosmanova said.
As the National YoungArts deadline, Oct. 16, 2020, approaches, students are finalizing their pieces, taking care to ensure their portfolios and submissions are a true representation of a part of themselves and a reflection of who they are as people and as artists. 
Really, art is a word that does not restrict itself; it is a word that evolves and changes through the eyes of each creator. Art is a part of Dreyfoos, and part of the creators that bring their ideas and put care into their craftsmanship. Our campus houses the worldly idea of what art is and how art will continue to evolve. 
"[YoungArts is] just a place that I can call my artistic home, because for years, YoungArts has fostered many artists and given hope to so many people," Saintïl said. "After the program, if you go, or even if you don't go, you stay in touch with YoungArts and the entire network of [the] YoungArts alumni community. I think YoungArts provides you with a decent jumping off point into your career." 
About the Writer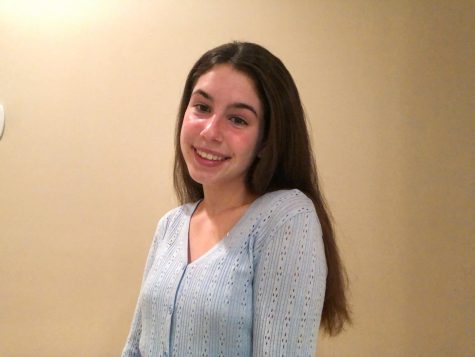 Bridget Frawley, Writer
Bridget Frawley is a first-year staffer and a coverage staffer on The Muse. She is always finding new ways to express herself artistically, writing serving...