THE ROARING '20S RETURNS IN "MUCH ADO ABOUT NOTHING"
Ten minutes before opening, the cast and crew of "Much Ado About Nothing" packed into the costume room in Building 7, bronzed and matte with stage makeup and wearing flapper dresses and bowler hats. Director and theatre teacher Savannah Whetsell gave final notes to her actors—not director's notes, but handwritten cards of praise and gratitude.
"This is my first show at Dreyfoos, and you guys have made it an absolute dream come true," Ms. Whetsell said to her cast. "It's going to be even more amazing to see you guys under the lights and get this show on the road. It really is a big deal for me to be directing my first show at Dreyfoos, and I'm really blessed that I got to share that with all of you guys."
The show opened on Nov. 8 at 7 p.m. in the Brandt Black Box Theatre, starting with an interactive pre-show during which actors spoke directly to the audience. Though the play was published in the early 17th century, this production was set in a 1920s speakeasy.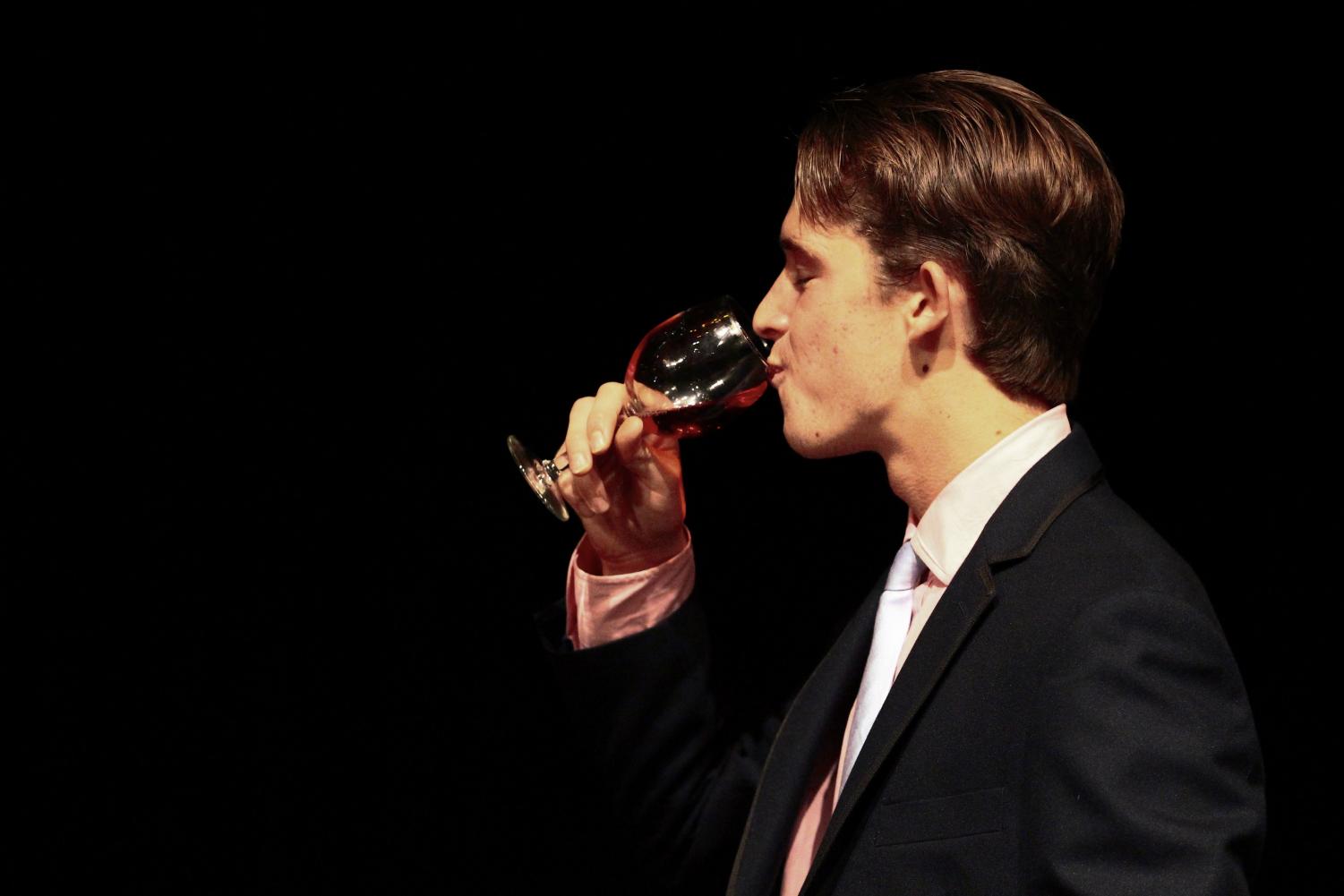 "The basis of [the play] is that there's this group of men coming home from war victorious, and everyone is very happy about that," theatre sophomore Caleb Bohrer said, "but there are still these strict social regulations and whatnot. [Ms. Whetsell] likened that to the end of World War I."
The story follows cousins Beatrice (Mays) and Hero (theatre junior Leah Sloan), along with their respective love interests, Benedick (Musser) and Claudio (theatre junior Aaron Idlis). In a romantic comedy-style series of events, Claudio and Hero became engaged. Don John, the illegitimate brother of Claudio's friend and "the original Dr. Doofenshmirtz," according to Bohrer, hatches a plot to break them apart. For Sloan, the difficulty with Shakespeare lies in the language: Because the English sounds different to modern ears, actors must communicate using other methods.
"['Much Ado About Nothing'] taught me a lot about how to make choices on stage because that was one of my goals with the show—to learn how to have impulses, follow them, and not care," Sloan said. "I've made so many stupid choices that were fun but stupid, but I've also made stupid choices that were fun and worked."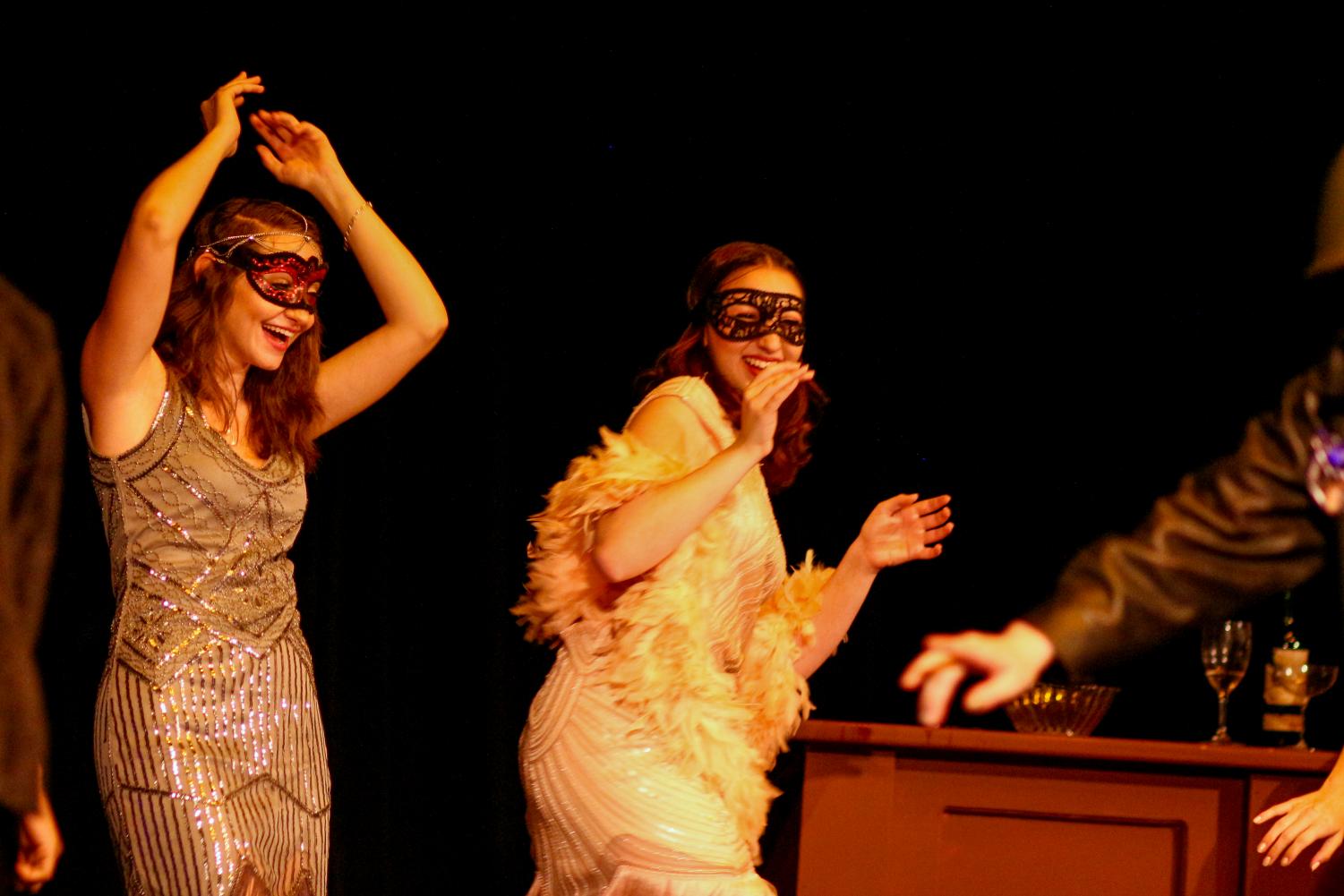 Despite the Black Box's space limitations, the crew defined their setting with purposeful pieces: rows of glass bottles lining the floors, illuminated by color-changing lights; fake cigarettes filled with baby powder to create the illusion of smoke onstage; and glasses of cranberry juice and sparkling cider that performers nursed through the show.
"When it's all together on stage, it really pulls it together, and the imagination just takes the rest," stage manager and theatre sophomore Trey Mazza said. "You have to make sure that with what minimal resources you have, your imagination can build on the second half. It's a lot of detail-oriented decisions, like 'What kind of grain do we want on these tables?'"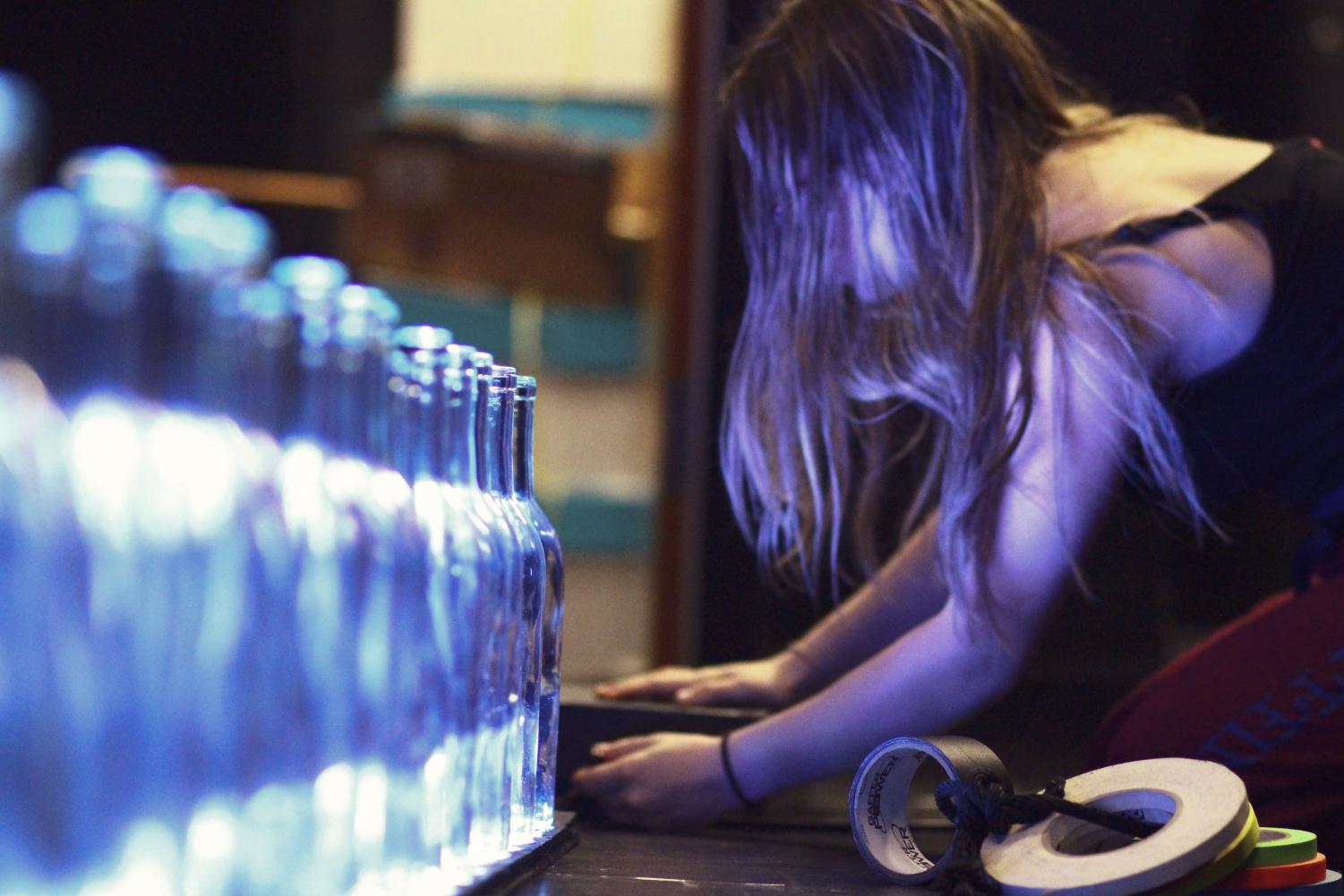 Due to overlapping schedules with the production of the fall musical "Crazy for You," preparation time was scant. The cast and crew rehearsed for 21 days to learn 140 cues, according to Mazza. In comparison, last year's spring musical "Amelie" had over 40 days of rehearsal. 
"Days kind of blend together when you're here every single day," theatre junior Alena Serrano said. "I forgot that today was Wednesday for a minute."
Co-prop manager and theatre sophomore Sabrina Sillence, who also worked on "Crazy for You," had her own solution to the lack of time: recycle what she could and make the rest by hand. For example, the trough from the Nevada scenes in "Crazy for You" became a flower bed for the garden scenes of "Much Ado About Nothing." Two days before opening, Sillence herself could be found hot gluing white flowers to benches for the wedding scene of the second act.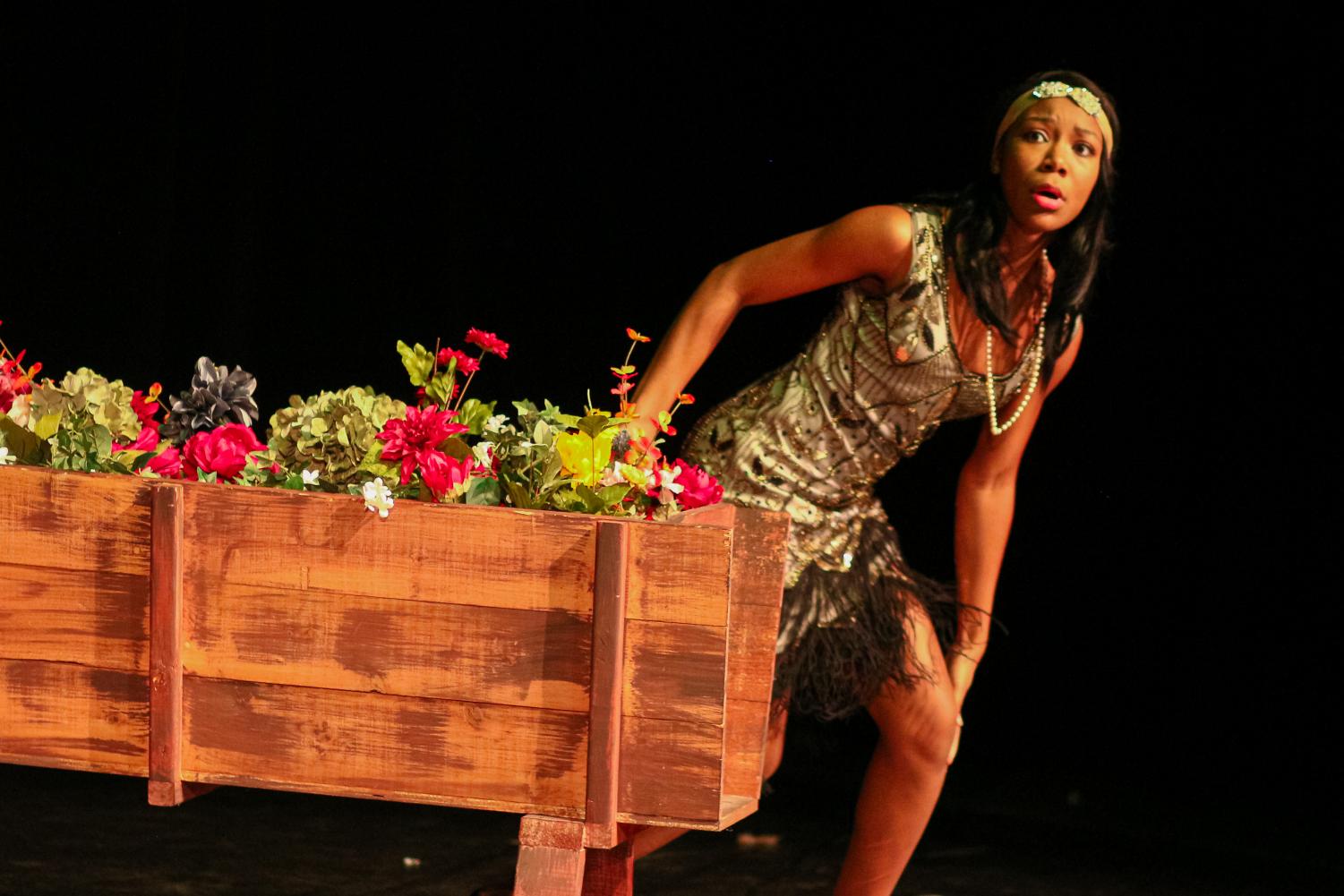 "It's been very frantic," Sillence said, "but I'm proud of how we've pulled stuff together in such a short amount of time."
The cast and crew gave their last performance on Nov. 9 at 2 p.m. Mazza hoped that the audience realized that "Shakespeare isn't alien." More than that, though, he expressed pride in his cast and crew.
"I can breathe because I believe in everyone here," Mazza said.
To see how the production came to be, check out the video below.
About the Writer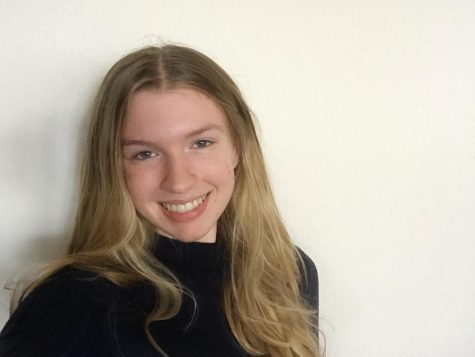 Emma Garrett,
Emma Garrett is a third-year staffer and the co-editor-in-chief on The Muse. When she's not writing, she's reading whatever she can get her hands on,...